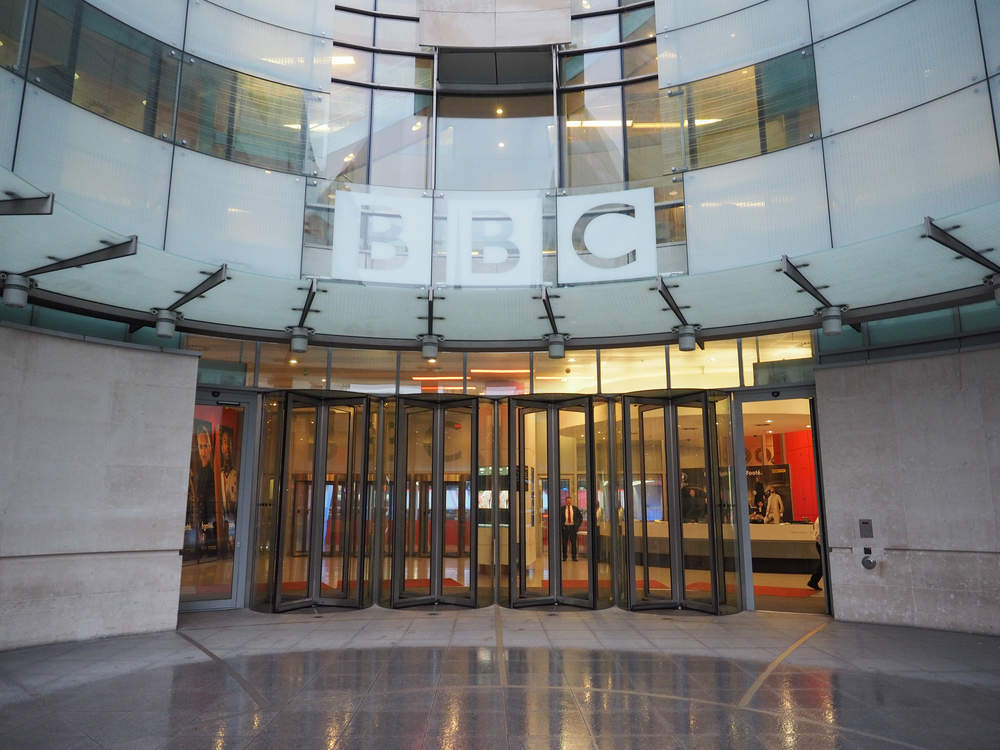 Jenny Campbell and Tej Lalvani are the two new dragons on the BBC show Dragon's Den.
For those unfamiliar with the show, the concept sees entrepreneurs pitching their ideas to a panel of five potential investors — known as dragons.
The Dragon's Den dragons are a team of wealthy investors looking for new businesses to inject their cash into in return for equity.
The often-theatrical pitches eventually give way to cold hard figures as the dragons delve into entrepreneurs' business plans. Businesses who over-value themselves are often shown the door quickly, while those who have undervalued themselves have to negotiate with the dragons before they find themselves taken for a ride.
It's no secret that many of the deals on the show never come to fruition.
Still, those that do often find huge success. Umbrolly, Reggae Reggae Sauce, HungryHouse.co.uk, Lost my Name books, and The Snaffling Pig are just a few of the businesses who've gone on to achieve mainstream success off the back of the show.
Of course, as with many investors, the Dragon's Den dragons are busy people. As such, the line-up often changes between series as investors drop out to pursue other interests.
With the departure of Moonpig founder Nick Jenkins and restaurateur Sarah Willingham, two new dragons were needed.
It hasn't taken long to find replacements in the form of ex-banker, Jenny Campbell, and director of Vitabiotics, Tej Lalvani. So who are the new investors and what will they bring to the den?
COMING SOON @jennybcampbell @TejLalvani join @toukersuleyman @DeborahMeaden @dragonjones in a new series of @BBCDragonsDen on @BBCTwo pic.twitter.com/F31mXGd5Zc

— BBC Dragons' Den (@BBCDragonsDen) August 7, 2017
Jenny Campbell
After achieving a string of decent o-levels, Campbell left school and went to work as a banker.
She worked Royal Bank Of Scotland for 32 years in various roles around the business.
She was eventually put in charge of Hanco ATM Systems, a cash machine business owned by RBS.
During the financial crisis in 2007, RBS decided they wanted to sell Hanco, and by 2010 Campbell had purchased it. She renamed the brand YourCash and completely turned it around.
When she came across Hanco ATM Systems as part of RBS, the business was losing £7m a year. By the time Campbell sold it in 2016 it was making that much.
Campbell won't be drawn on how much money she's worth, though she hinted during an interview with the Radio Times:
What I will say is, it's common knowledge that I sold the business for £50m. I was one of a number of shareholders in that, as well as we had to pay the mortgage off, so anything from nought to 50! But my sons will tell you that I'm priceless…
Unlike other investors who've been sought out by the show's producers, Campbell approached them to become a dragon. In fact, it was her who asked for the role, rather than the other way round.
Campbell also told Radio Times exactly what we can expect to see from her during her time in the series:
I'm not backward in coming forward. I'm the only northerner in the Den. I say it how it is, I'm firm but fair. I'm very focused on the people side of any business so that's what I look for first and foremost. So they'll know that, and then I also say in the Den, look I'm sitting here with a blank sheet of paper. I don't have a business empire to manage any more, which means that you get my time and energy and commitment. The inference being, you won't get as much time from certain other busy dragons! Which they take umbrage to occasionally when I say that. But that's my selling line.
Tej Lalvani
Unlike other dragons, Tej Lalvani's story isn't quite a rags to riches affair.
That's not to say the investor hasn't worked seriously hard to get where he is though. Lalvani's father, professor Kartar Lalvani founded vitamin and food supplement company Vitabiotics which Lalvani is now CEO of.
Starting as a forklift operator, Lalvani has risen through the company ranks over the past twenty years.
Now he's at the head of Vitabiotics, the group turnover is around £300m. However, Lalvani's personal wealth is not known.
Like Campbell, Lalvani was a fan of the show, though this time it was the producers who approached him.
He replaced Steve Parish, chairman of Crystal Palace football club who pulled out unexpectedly saying he couldn't give the show the time it needed.
However, despite being a late-comer, you can expect to see Lalvani invest in more businesses than any other dragon this series.
As for what he'll be like as a dragon, Lalvani hints he'll be on par with returnee Deborah Meaden in terms of not mincing words:
If someone's not got their numbers right or if they're incompetent or they're not well prepared enough then that can be annoying, and they're asking for a ridiculous valuation without any basis, then that's when I'd probably step in and start breathing a little bit of fire. Otherwise, I'm a calm person in general.
It certainly looks like Dragon's Den's newest dragons are going to fire up the den in all sorts of interesting ways.