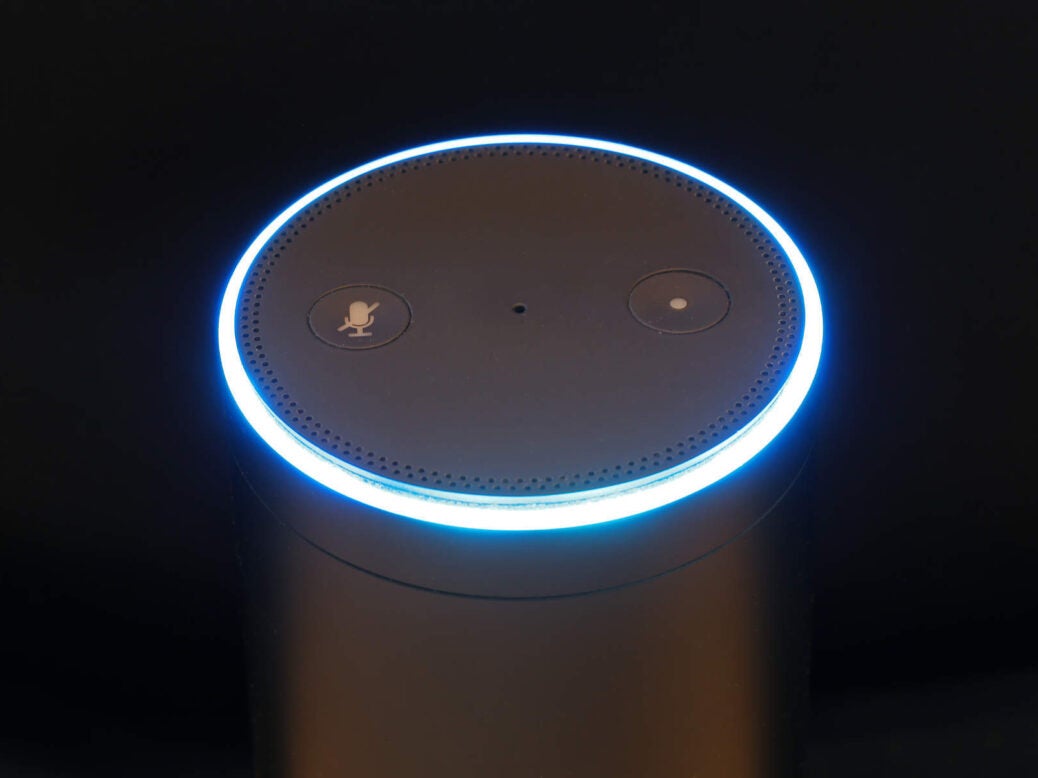 Tech comes at you fast. Here're the biggest things going on right now in home entertainment tech.
1. Voice is king queen – and the queen's name is Alexa 
Voice controls in the living room are not new. Microsoft introduced Kinect with the Xbox 360 in 2010.
However, now more things in the home have the potential to listen for commands, and can do a lot more than search and control media using a limited set of phrases and specific syntax.
Google's Assistant, Microsoft's Cortana, and Apple's Siri share listening duties with narrow-purpose voice controls for smart TVs and the like.
However, Amazon's Alexa is making the most progress, moving from the Echo to the FireTV to TVs.
Sonos is expected to overhaul its line of multi-room speakers with microphones and Alexa in late 2017 but will add the ability for an Amazon Echo or Dot to act as an outboard mic early in the year.
2. Nintendo is Switching things up 
Nintendo's new Switch game console is shipping in March for $299.
The good news is that the Switch fixes the problems that dogged the Wii U.
The bad news is that the market moved on and there are not enough compelling games to play.
When connected to a TV, Microsoft and Sony run rings around the Switch's performance, especially gamers who have 4K high dynamic range (HDR) displays and surround sound.
The Switch does have unique physical controls, motion controls, NFC, and limited image recognition, so if Nintendo eventually launches a compelling software library, it could find a niche as a dedicated portable system, where home use is just a bonus.
3. They don't make the Xbox like they used to
Game consoles used to be designed to last ten years, and a new generation would be introduced six years after the last launch.
This should be a sleepy time for gaming hardware, but it is not. Late last year Microsoft replaced the Xbox One with a slightly upgraded Xbox One S and Sony added a Pro version of the PlayStation 4.
However, Microsoft is not done: it has a new platform coming for the 2017 holidays, too.
Microsoft's VR-friendly "Project Scorpio" Xbox will ship with an eight-core CPU and six teraflops of graphics processing power.
The only real question is whether Sony will feel compelled to respond with an even more powerful console in 2018.
4. Will Apple go beyond TV?
While rumours abound that Apple is trying to launch a SlingTV-like streaming service, today's Apple TV is just a platform for sometimes-interactive TV channel apps and games.
Apple TV also serves as a hub for Apple's HomeKit IoT platform, but this is not something Apple has publicised.
Apple is tight-lipped about future plans, but the company will compete with Amazon and Google for connected speakers and other devices that combine Apple content, services, HomeKit, and Siri.
5. There's a format war on, and Dolby won the battle of CES
Manufacturing and marketing economics have pushed 4K deep into the TV market, though it offers little consumer benefit.
HDR does provide a dramatic improvement, so naturally it is the subject of a format war.
HDR10 got off to a faster start, but at CES 2017, Dolby's Vision started to catch up.
For example, TCL had skipped the first round of HDR, choosing instead to focus on Roku integration, but is now jumping in with both HDR10 and Dolby Vision support even on some of its budget sets.
Dolby's object-oriented sound format, Atmos, also made headway with multiple vendors at the show.
6. A TV is not a PC 
Interactive television has been just around the corner for the past decade, and it is likely to remain that way.
When consumers turn on the TV, they mostly just want to passively watch TV — that's why it's called "watching TV".
Stuff like videoconferencing, web browsing, email, and information widgets may be differentiators for vendors, but in most cases, consumers are more likely to engage in interactive activities on a tablet or smartphone, not on the television itself.
As proof, we note that the most popular smart TV apps are really just channels: the YouTube channel and the Netflix channel are two of the most popular.
7. Consumers hate hooking up boxes to their TV 
Perhaps they were traumatised by VCRs that required RF modulators and still blinked 12:00 or maybe they simply lack rack space, but mainstream consumers are afraid of their television's input panel and limit the number of devices they are willing to stack next to it.
Pay TV providers who come on site and offer installation services have a big advantage.
Vendors seeking to sell a companion box for the TV that consumers install themselves must have an exceptionally clear value proposition.