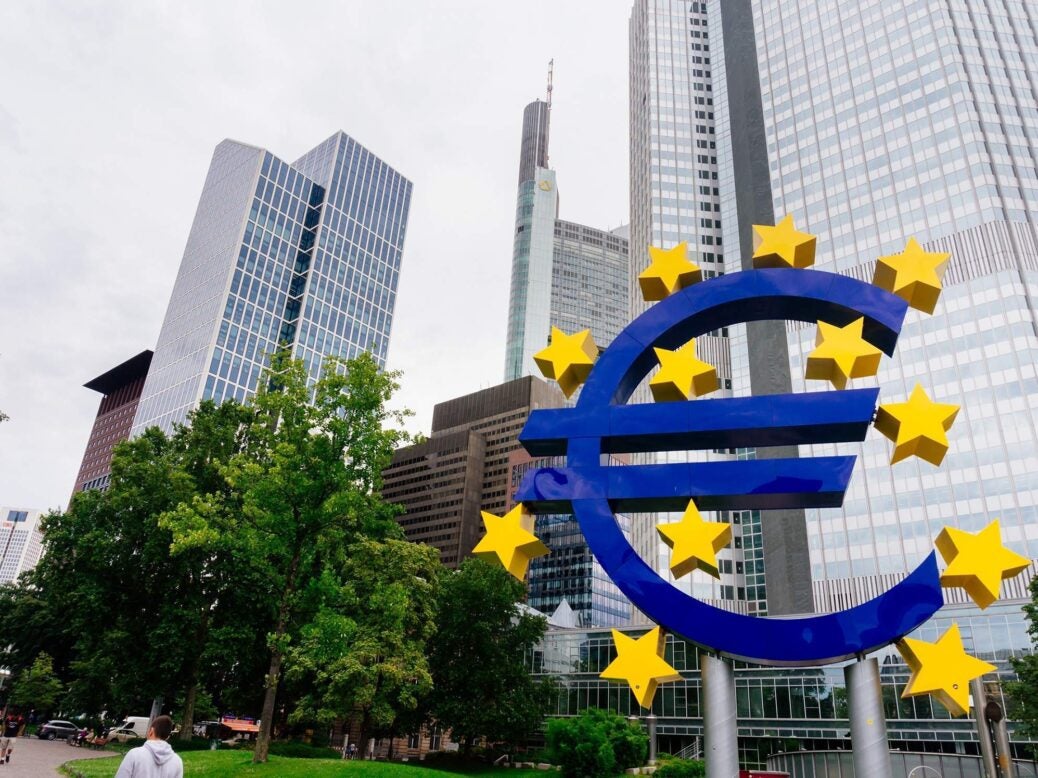 The European Central Bank (ECB) is calling for a global commitment to crackdown on cryptocurrencies like bitcoin and ether.
This week, the ECB's president Mario Draghi said European banks were not showing as much interest in digital currencies, compared to the "high level of public interest".
An executive board member at the bank, Yves Mersch, echoed his comments. Mersch said the prospect of regulation has "moved higher up on the agenda.
What was said:
Mersch told Bloomberg: 
"The question is not so much that these virtual currencies are already at a level that would cause huge disruption in the real economy, but we are currently more concerned about the social and psychological effect they seem to have."
He added:
"If you see how fast something can develop, it can very quickly reach dimensions of past bubbles that also had negative effects on the economy. That we cannot ignore."
Why it matters:
Every time a regulator makes noise about controlling cryptocurrency, it has an effect on the market. Recently, South Korea's finance minister suggested banning cryptocurrency trading in the country which sent down the price of bitcoin by 13.5 percent.
In addition, last year China announced it was cracking down on bitcoin mining as well as other cryptocurrency trends like initial coin offerings (ICOs). This also forced down the price of bitcoin.
Europe may not be as big a market for cryptocurrencies as Asia is. However, it demonstrates how jittery regulators are becoming over digital currencies and bitcoin.
At the next G20 meeting in March, bitcoin regulation is going to be top of the agenda.
Background:
There are many reasons regulators and governments are becoming concerned over cryptocurrencies.
The volatile nature is one thing. The previously tax-free benefits are another.
But the main reason centers on how digital currencies like bitcoin are often used. The London Metropolitan Police have warned about bitcoin being used for money laundering. In addition, India recently banned the use of cryptocurrencies as payments to prevent the financing of "illegitimate activities."
Despite the issues over cryptocurrencies, many countries like Japan and Estonia are investigating whether they should introduce their own digital currencies.