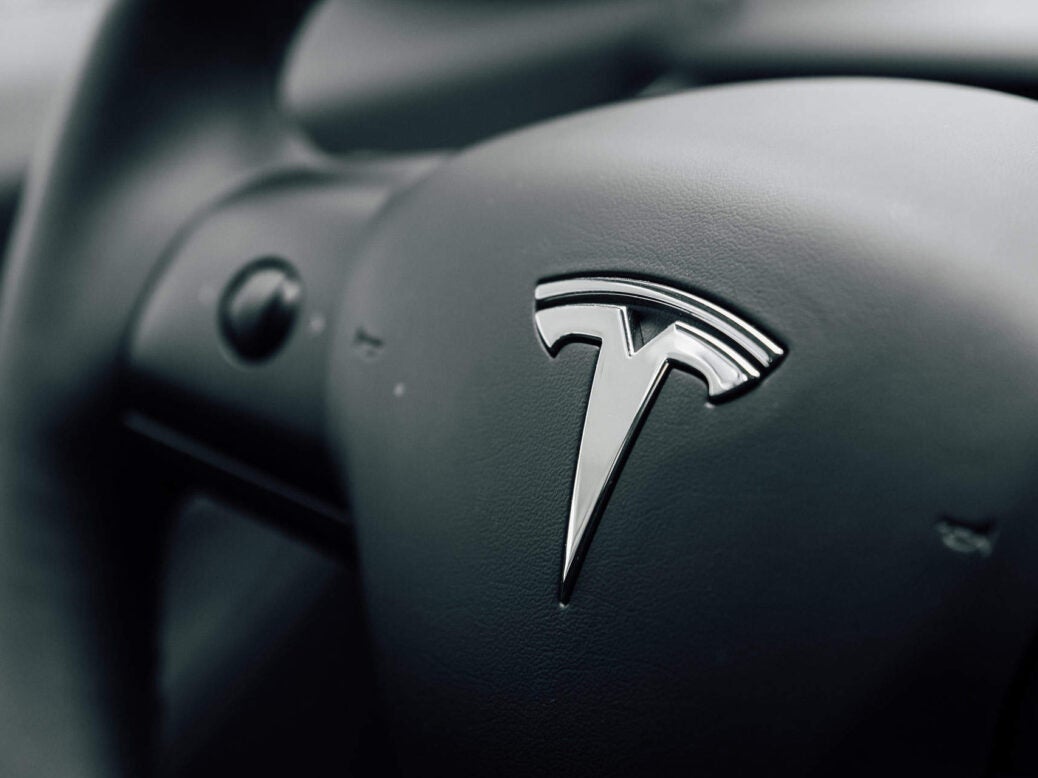 The shine has come off Elon Musk's Tesla of late, with a series of incidents involving both Musk himself and the car company.
At the start of this week the Tesla share price dropped by almost 5% after it emerged that the company was asking suppliers for refunds. Following this, the cost of insuring Tesla bonds against default grew to an all-time high, stoking fears around the company's financials.
And back in June, Tesla reduced its workforce by 9% in a bid to cut costs, which also shook investor confidence. This builds on already shaky grounds, with employee issues, production delays and a cash-flow problem leading to a drop in investor confidence at the end of 2017.
Elon Musk's own antics have also caused issues for the company. The billionaire hit the headlines last week after his offer of a mini submarine to the Thailand cave rescue effort went sour, with him referring to one of the British divers on the project as a "pedo guy" in a tweet. Musk later apologised and deleted the tweet, but the incident did result in Tesla shares falling by up to 3.5%.
Most recently, Musk called the boss of an author at Seeking Alpha who had been writing articles that were critical of Tesla. Musk threatened to sue if he continued. The writer, who blogs under the name Montana Skeptic, ultimately decided to stop writing and delete his Twitter account over the incident, although said in his final post that he does "not believe [Musk] has any valid legal claim".
Elon Musk, Tesla and the wait for profitability
These incidents come at a time when Tesla is chasing profitability. The company, which has not yet turned a profit, is keen to achieve this relatively soon.
"Given that Tesla has never made an annual profit in the almost 15 years since we have existed, profit is obviously not what motivates us," Musk told Tesla employees in a company-wide email back in June.
"What drives us is our mission to accelerate the world's transition to sustainable, clean energy, but we will never achieve that mission unless we eventually demonstrate that we can be sustainably profitable. That is a valid and fair criticism of Tesla's history to date."
For some, this is a goal Tesla is set to achieve relatively soon.
"Based on what we're seeing in the trajectory of production, we think they will be profitable on a non-gap basis later this year," automotive analyst Jamie Albertine told CNBC.
Others, however, remain unconvinced. Goldman Sachs analyst David Tamberrino, for example, is one of several Wall Street analysts predicting the company will need to raise extra capital relatively soon.
"Between its current operations, anticipated new product spend, and incremental capacity additions, we see Tesla potentially requiring over $10bn in external capital raises and debt re-financing by 2020," he said.
"We believe this level of capital transactions may be funded through multiple avenues, including new bond issuance (secured and/or unsecured), convertible notes, and equity."
The value in maintaining Tesla's elite status
At a time when Tesla is trying to mature into a respectable, profitable company it is facing multiple setbacks, with growing concerns that stock prices at the company are over-inflated. And if Musk isn't careful, these concerns could be very damaging to Tesla.
"In the race for a leadership position within the consumer market, it is paramount that vendors carefully cultivate both customer and investor confidence," said Brad Shimmin, lead analyst at GlobalData Technology.
"It is far too easy for a single slip-up to create an easy point of entry for a rival when there are many options afoot, as is the case with the industries like personal electronics."
For Shimmin, however, the road to success lies in Tesla's position as a status symbol, which if maintained should shield it from problems.
"Tesla Automotive is not like a mobile phone vendor. It is a tech-heavy luxury brand that has more in common with a car manufacture such as Ferrari than it does with a phone vendor like Apple," he said.
"So long as Tesla (and founder Elon Musk) successfully maintain the Telsa brand as an elite status symbol on par with the likes of Ferrari, Leica and Rolex, the company should be able to ride out this kind of market disruption over the long haul."
The need to modernise Tesla's digital offerings
Despite having a reputation as a cutting-edge technology company, Tesla also needs to ensure the digital side of its offerings remain competitive, particularly in light of its luxury image. And in this area, there is work to be done, particularly around Tesla's in-car app offering, which some owners have expressed a desire to see expanded.
"Tesla would be wise to invest more heavily in platform services which address critical modernisation of its application development and deployment efforts in support of a DevOps model," explained Charlotte Dunlap, principal analyst at GlobalData Technology.
"The ability to react more quickly and enhance customer services would be enabled by breaking down Tesla's monolithic apps into microservices.
"It is not alone in this struggle to move beyond a containerised monolithic app focus, because new architectures such as microservices and serverless computing require complex configuration.
"However, further investment in these advanced application platforms technologies will assure customers and investors of its ability to respond to ongoing requirements around digital projects."
Not all news is good news: the Musk problem
Of course even with improved technology, Musk's own behaviour does risk harming Tesla's brand image.
Some of his behaviour is increasingly being seen as more a publicity stunt than for the public good, and incidents such as phoning the boss of a writer eat away at the perception of him as a real-life Tony Stark.
The love of Musk among Tesla's potential users remains very strong, but he does need to be careful not to go too far in his public behaviour. While Musk can withstand far more than many public figures, even he is not immune to a public relations scandal.
Verdict deals analysis methodology
This analysis considers only announced and completed deals from the GlobalData financial deals database and excludes all terminated and rumoured deals. Country and industry are defined according to the headquarters and dominant industry of the target firm. The term 'acquisition' refers to both completed deals and those in the bidding stage.
GlobalData tracks real-time data concerning all merger and acquisition, private equity/venture capital and asset transaction activity around the world from thousands of company websites and other reliable sources.
More in-depth reports and analysis on all reported deals are available for subscribers to GlobalData's deals database.