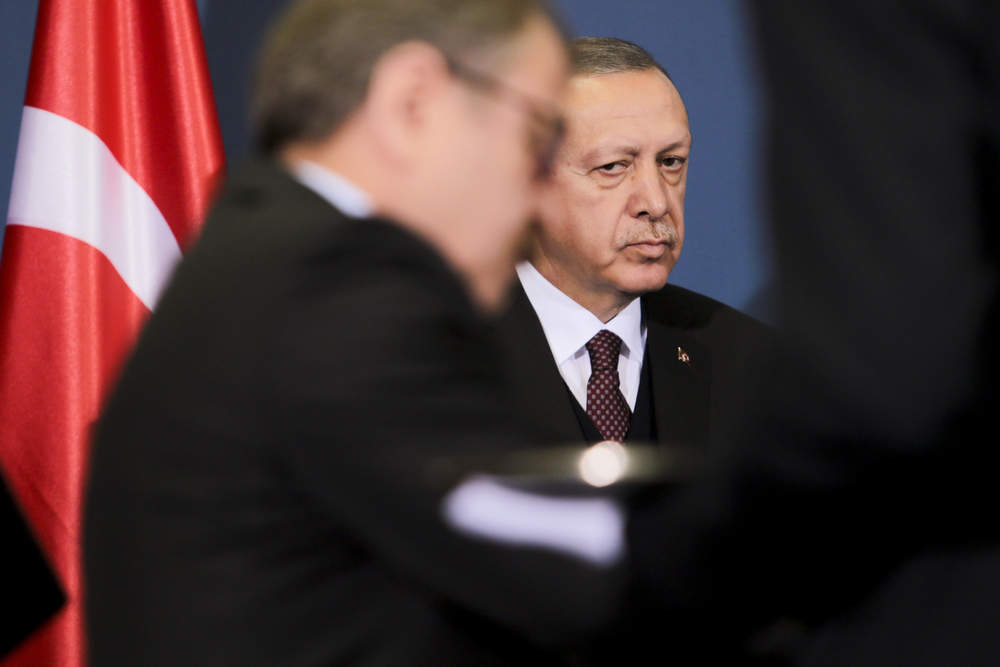 Turkish president Tayyip Erdogan is in Greece for the first visit by a Turkish leader in 65 years — though he visited Greece as prime minister in 2004 and 2010.
He met his Greek counterpart, Prokopis Pavlopoulos and prime minister Alexis Tsipras this morning to talk bilateral relations, security issues, and the refugee crisis.
Turkey's ties with some other European Union governments are under pressure right now, with tensions with Germany high after Turkey jailed a Turkish-German journalist in February.
Turkey has arrested tens of thousands of people over alleged ties to US-based cleric Fetullah Gulen — which Ankara accuses of masterminding a military coup attempt last year — in a wide-ranging crackdown criticised by Germany and other EU nations on human rights grounds.
The trip is designed to boost relations but has exposed long historical grievances between the two regional rivals.
At a press conference this morning Erdogan said that some details in the 1923 Treaty of Lausanne — which established Turkey's borders with its neighbours — were unclear and that a lasting solution to issues in the Aegean and Cyprus was needed.
Greek government spokesman Dimitris Tzanakopoulos told Reuters:
Issues that concern the two countries will be on the agenda of talks – tensions in the Aegean Sea, the refugee crisis, economic relations with a focus on energy, trade and transport. What we anticipate is a substantive upgrade of our relationship with Turkey … We expect very constructive talks.
A Turkish government official said:
This will be a visit from which we expect solution to problems. I think Erdogan and Tsipras will show a common will for the solution of some of the problems. The prevention of [terror groups crossing from Greece to Turkey] is critical for Turkey. Erdogan will ask for the extradition of these people, starting with the ones that fled there with a helicopter following the coup attempt.
The refugee crisis continues to be a major issue for the region despite a 2016 European Union deal with Turkey aimed at reducing migrant flows to Europe.
Since the Balkan migration route was closed in early March 2016 and the EU-Turkey accord drawn up a few days later, around 62,000 people have been left in limbo in Greece, 14,000 of them on the islands of the eastern Aegean, where they arrived after crossing by boat from Turkey.
On Friday Erdogan will visit Thrace in northern Greece, where there is a Muslim minority.
Greece and Turkey came to the brink of war in 1996 over the ownership of uninhabited Aegean islets.
Relations have improved since then but they are still at odds over issues from territorial disputes to Cyprus, which remains divided between Greek and Turkish Cypriot communities living on either side of a UN-monitored ceasefire line.
Cyprus peace talks could resume
Erdogan's visit takes place months after Cyprus peace talks broke down in July.
The talks are led by the two Cypriot communities, but Greece and Turkey need to agree to future security arrangements for the island.
Cyprus remains divided between Greek and Turkish Cypriot communities living on either side of a UN-monitored ceasefire line.
It's unclear whether peace talks between them will resume. Greek Cypriot presidential elections are scheduled for January 2018, and nothing will happen before then.