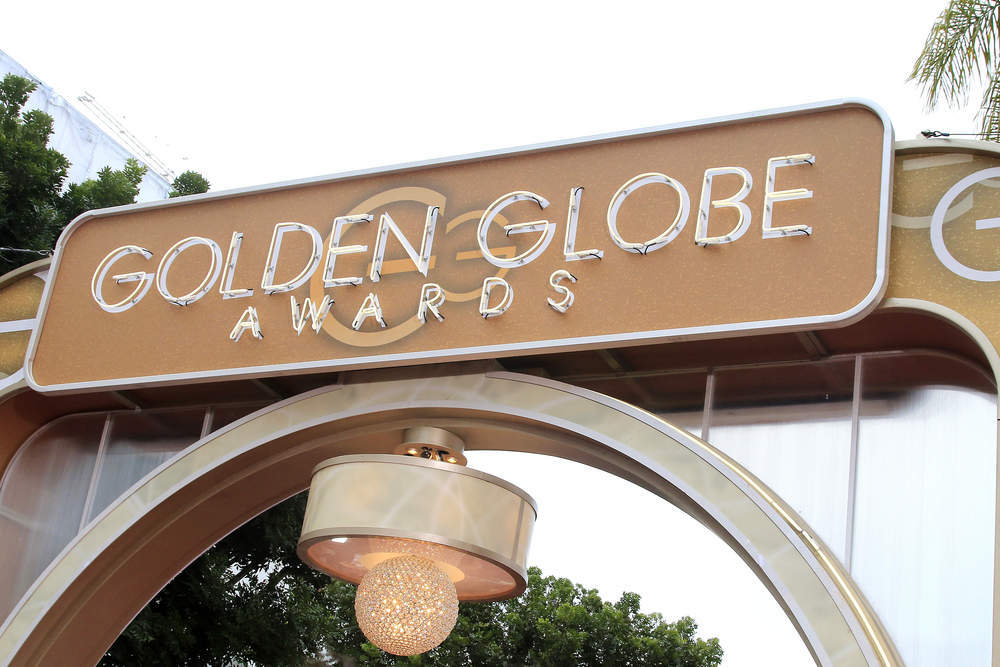 The Golden Globe nominations have finally landed and they're looking reasonably excellent. Arguably the biggest and most important of the pre-Oscars awards, the Golden Globes really set things up for the Academy Awards in March.
This year the caliber of films is incredibly high. The best-reviewed film ever, Lady Bird has won 3 nominations, Get Out (despite being entered as a comedy) is nominated for some huge awards, and Guillermo Del Toro's jaw-droppingly sublime The Shape Of Water is leading the pack with no less than 7 nominations.
2017 might not have been a great year for the box office in general, but the quality of films has never been higher.
There are also some interesting political developments in the nominations. For example, Kevin Spacey's replacement in All The Money In The World, Christopher Plummer won a nomination for Best Performance by an Actor in a Supporting Role in a Motion Picture. Awkward.
Still, the industry hasn't changed overnight.
There are exactly zero women nominated in the Best Director category. In addition, only three female-directed films, Greta Gerwig's Lady Bird, Nora Twomey's The Breadwinner, and Dorota Kobiela and Hugh Welchman's Loving Vincent are nominated in any of the Best Picture categories. That's essentially 2.5 out of 15 films.
How well do you
really

know your competitors?

Access the most comprehensive Company Profiles on the market, powered by GlobalData. Save hours of research. Gain competitive edge.
Company Profile – free sample
Thank you!
Your download email will arrive shortly
Not ready to buy yet? Download a free sample
We are confident about the unique quality of our Company Profiles. However, we want you to make the most beneficial decision for your business, so we offer a free sample that you can download by submitting the below form
By GlobalData
However, there have also been some noteworthy snubs.
We scanned through Rotten Tomatoes to look back at the best reviewed films and television series of 2017 which have not received nominations. And there are some pretty surprising omissions.
Golden Globes 2018 snubs
Obviously Rotten Tomatoes isn't always the best hallmark of quality.
After all, films like Thor: Ragnarok don't have to do much other than not-be-terrible to get a good rating. However, there are some films that have won brilliant scores on the site which haven't been featured.
Films
Wonder Woman
Rotten Tomatoes Score: 92 percent from 360 reviewers
Okay, so Wonder Woman wasn't perfect.
The third act is a bit of a mess, and most critics pointed that out. But that issue pales in comparison to the joy of Wonder Woman. The film is a rousing rallying cry for female empowerment, proving that female superheroes were worthy of headlining movies all along.
Critics openly admit to weeping with joy during the film. Sure, there were some problems, but a great film is more than the sum of its parts. Wonder Woman's influence will go far beyond 2017.
The Big Sick
Rotten Tomatoes Score: 98 percent from 238 reviewers
This true story was probably held back by its comedy trappings.
However, what seemed like a by-the-book Judd Apatow movie took on a life of its own this year. Like Wonder Woman, The Big Sick has some big aims on its mind in exploring interracial relationships in 21st Century America.
Not only that, but the film provides a poignant exploration of being an outsider in your own culture thanks to issues like religion and race.
If Donald Trump's presidency created more conversation about racial relations in the US than ever before, The Big Sick proves that it's not such a scary subject as many might fear.
Logan
Rotten Tomatoes Score: 93 percent from 325 reviewers
Logan is an interesting case. It's the first R-rated superhero film that wasn't played for laughs (sorry Deadpool) and in doing so it broke some major new ground.
While certain 'dark' superhero films have struggled to find a balance of character and storytelling (looking at you, Batman Vs. Superman) Logan was sublime.
The story hit all the right notes and carefully crafted a superhero flick which transcended its genre in ways no one could have anticipated.
A top quality film that was probably held back by the judges expectations of superhero drama.
Baby Driver
Rotten Tomatoes Score: 93 percent from 303 reviewers
Okay, this one wasn't totally snubbed. The lead actor, Ansel Elgort won a nomination for Best Performance by an Actor in a Motion Picture – Musical or Comedy. However, the film could definitely justify being featured in one of the Best Picture categories.
A gangster movie that felt almost like a classic musical romance like Singing In The Rain at times, Baby Driver was something special. The twists and turns were spectacular and we haven't seen car-based choreography like this since the James Bond days.
Unfortunately, the prominent role of Kevin Spacey in the film probably held this one back.
War For The Planet Of The Apes
Rotten Tomatoes Score: 93 percent from 286 reviewers.
With a title like that you could be forgiven for assuming War For The Planet Of The Apes would be a schlocky mess. However, that's not the case at all. The finale of the Planet Of The Apes trilogy, this one really delved into the mechanics of what it means to be a person and learning to survive in an unforgiving world.
Andy Serkis' performance as Caesar was something else. If nothing else, the Apes films have totally reinvigorated ideas about what can be done with motion capture performance, and for that alone this one probably deserved a nomination.
The Florida Project
Rotten Tomatoes Score: 95 percent from 195 reviewers
Again, this one isn't a total snub. After all, William Dafoe has won a nomination for his supporting performance.
Still, the lack of a Best Picture nomination is something of a snub. An eerily magical movie depicting life below breadline in modern America, The Florida Project shone a light on a world that many film fans don't always see.
Just as joyful as heart-breaking, the choice to juxtapose the characters' miserable lives with Walt Disney World was an inspired decision from director Sean Baker.
Bonus points for his guerrilla-shooting on a camera phone in Disney after not getting permission.
Blade Runner 2049
Rotten Tomatoes Score: 87 percent from 332 reviewers
As a sequel and a sci-fi one at that, Blade Runner 2049 was realistically never going to be an awards darling. Still, that doesn't mean it shouldn't have been. The film was widely praised as a worthy follow-up to the 1982.
It both honoured the past and helped build the series legacy. The whole idea of sci-fi is to use foreign concepts to examine how we live now and Blade Runner 2049 pulls that off with aplomb.
Stronger
Rotten Tomatoes Score: 94 percent from 148 reviewers
That Stronger didn't win a nomination is both surprising and unsurprising. Considering that the film was given very favourable reviews, it's surprising. On the other hand, the film basically flat-out failed to find an audience.
It made just $5.9m on a $30m budget. Still, this mature take on a personal tragedy was a refreshing take on a disaster film. The movie never allowed itself the mercy of avoiding the uncomfortable moments.
Plus, Jake Gyllenhaal's performance was one for the ages.
TV series
And it isn't just some highly rated films that have missed out on nominations.
There's also been a fair few TV series who haven't won a nomination but probably deserved one.
To be fair, a lot of great TV series of 2017 only started to pop up in Autumn so it's not too surprising some of these didn't make the cut. Still, if the Golden Globes were looking at all of 2017, these few definitely deserve mentioning.
Mindhunter
Rotten Tomatoes Score: 96 percent
Netflix's latest instant-classic is Mindhunter. Sure, it might not have gone viral in quite the same way as Stranger Things or Orange Is The New Black but that's an unfair comparison.
The show is dark, gritty, and incredibly consistently interesting. Considering Netflix is such a hit with true-crime fans, its a wonder a series like this took so long to show up. Jonathon Groff's performance as a FBI agent struggling with his own dark fascinations is a masterful performance.
For a series so plot-light, it's incredibly watchable.
American Vandal
Rotten Tomatoes Score: 97 percent
Another wildly original true crime series from Netflix. Rather than home-in on a murder or a series drama, this one concerns itself with one question: who graffitied penises onto faculty members cars at a local university?
When one young man is singled out for the crime, he has to fight the system. Hilariously funny and depressingly real, American Vandal is a great deal of fun and probably deserved a nomination.
Atypical
Rotten Tomatoes Score: 76 percent
Okay, admittedly Atypical isn't as highly rated as some others on this list.
Still, it deserves kudos for its bravery in tackling the taboo subject of having a developmental disability in a neuro-typical world. Not only that, but Atypical explored the effects of this on the main character's family too.
Joyful and heartwarming as well as serious and thought-provoking, Atypical had it all. Perhaps the resolution was a little too neat, but who says a happily ever after can't be earned once in a while.
American Horror Story: Cult
Rotten Tomatoes Score: 72 percent
Yes, okay, American Horror Story: Cult did eventually buckle under its own weight. But hey, it was a Ryan Murphy production, so that's pretty much par for the course. Still, the show had some great moments and some brilliant scenery chomping some its main players.
Plus, as the first TV series to really openly address politics in post-Trump America, it deserves an award for its daring.
American Horror Story: Cult might not have been especially high-brow or particularly insightful, but it was a great deal of fun to delve into America's post-election insecurities.
The Good Place
Rotten Tomatoes Score: 100 percent
Having just appeared on Netflix for the rest of the world, it finally feels like Europe et al are catching up on this iconic NBC series and discovering what Americans learned from the moment it began: The Good Place is almost as flawless a television comedy as there has ever been.
The delightful series posing the question of what happens in the afterlife is pitch perfect. The comedy is on-point, totally hilarious yet never cruel or mean-spirited. Kristen Belle's performance as Eleanor Shellstrop might be her finest turn yet.
In the second series which debuted in 2017, the show pulled the rug out from under its own feet. It was a risky move but it has led to more brilliant comedy than ever before.
Twin Peaks: The Return
Rotten Tomatoes Score: 94 percent
Almost like Blade Runner 2049, all people were hoping for was that Twin Peaks: The Return wouldn't tarnish the original series legacy. It achieved all that and more. The unusual narrative style and visuals really set Twin Peaks apart from the crowd this year.
Sure, we might all know what happened to Laura Palmer now, but that didn't get in the way of the fun. This one definitely deserved a mention.
Crazy Ex-Girlfriend
Rotten Tomatoes Score: 100 percent
Was anyone really surprised Crazy Ex-Girlfriend didn't get a nomination? Probably not. The show frequently tops lists of "the best TV shows you're not watching".
Still, if you haven't picked it up yet you're seriously missing out. The musical comedy tells the tale of hot-shot New York lawyer Rebecca Bunch who travels to a small California town in pursuit of her former boyfriend from her school days, Josh Chan.
A wacky cast of characters are there to greet her, both helping and hindering her attempts to win Josh back.
Replete with bitingly funny, parody musical numbers and more double-entendres than you can shake a stick at Crazy Ex-Girlfriend might be one of the most original series on television right now.
It's third series which began this year is its strongest yet, and it definitely would have earned a nod.
Golden Globes 2018 nominations
Ultimately though, while we might wish for some of these favourites to have been nominated, there are only so many spots. To be absolutely fair, the Golden Globes committee have chosen some brilliant works to honour this year.
While we may be slightly disappointed that some movies and shows didn't make the cut, ultimately the nominees are all deserving of their spots.
So, without further ado, here are all the TV shows and movies nominated at the Golden Globes 2017:
Best Television Series – Drama
The Crown 
Game of Thrones
The Handmaid's Tale
Stranger Things
This is Us
Best Performance by an Actress in a Television Series – Drama
Caitriona Balfe, Outlander
Claire Foy, The Crown
Maggie Gyllenhaal, The Deuce
Katherine Langford, 13 Reasons Why
Elisabeth Moss, The Handmaid's Tale
Best Performance by an Actor in a Television Series – Drama
Sterling K. Brown, This is Us
Freddie Highmore, The Good Doctor
Bob Odenkirk, Better Call Saul
Liev Schreiber, Ray Donovan
Jason Bateman, Ozark
Best Television Series – Comedy
Black-ish
The Marvelous Mrs. Maisel
Master of None
SMILF
Will & Grace
Comedy Actor
Anthony Anderson, black-ish
Aziz Ansari, Master of None
Kevin Bacon, I Love Dick
William H. Macy, Shameless
Eric McCormack, Will & Grace
Comedy Actress
Pamela Adlon, Better Things
Alison Brie, GLOW
Rachel Brosnahan, The Marvelous Mrs. Maisel
Issa Rae, Insecure
Frankie Shaw, SMILF
TV-Movie or Miniseries
Big Little Lies
Fargo
FEUD: Bette and Joan
The Sinner
Top of the Lake: China Girl
TV-Movie or Miniseries – Actor
Robert De Niro, The Wizard of Lies
Jude Law, The Young Pope
Kyle MacLachlan, Twin Peaks
Ewan McGregor, Fargo
Geoffrey Rush, Genius
TV-Movie or Miniseries – Actress
Jessica Biel, The Sinner
Nicole Kidman, Big Little Lies
Jessica Lange, FEUD: Bette and Joan
Susan Sarandon, FEUD: Bette and Joan
Reese Witherspoon, Big Little Lies
TV-Movie or Miniseries – Supporting Actress
Laura Dern, Big Little Lies
Anne Dowd, Handmaid's Tale
Chrissy Metz, This Is Us
Michelle Pfeiffer, The Wizard of Lies
Shailene Woodley, Big Little Lies
Best Animated Film
The Boss Baby
The Breadwinner
Ferdinand
Coco
Loving Vincent
Best Performance by an Actress in a Motion Picture – Drama
Jessica Chastain, Molly's Game
Sally Hawkins, The Shape of Water
Frances McDormand, Three Billboards Outside Ebbing, Missouri
Meryl Streep, The Post
Michelle Williams, All the Money in the World
Best Performance by an Actor in a Motion Picture – Drama
Timothée Chalamet, Call Me by Your Name
Daniel Day-Lewis, Phantom Thread
Tom Hanks, The Post
Gary Oldman, Darkest Hour
Denzel Washington, Roman J. Israel, Esq.
Best Director – Motion Picture
Guillermo del Toro, The Shape of Water
Martin McDonagh, Three Billboards Outside Ebbing, Missouri
Christopher Nolan, Dunkirk
Ridley Scott, All The Money in the World
Steven Spielberg, The Post
Best Picture – Drama
Call Me by Your Name
Dunkirk
The Post
The Shape of Water
Three Billboards Outside Ebbing, Missouri
Best Picture – Comedy or Musical
The Disaster Artist
Get Out
The Greatest Showman
I, Tonya
Lady Bird
Best Original Score – Motion Picture
"Three Billboards Outside Ebbing, Missouri
The Shape of Water
Phantom Thread
The Post
Dunkirk
Best Screenplay – Motion Picture
The Shape of Water
Lady Bird
The Post
Three Billboards Outside Ebbing, Missouri
Molly's Game
Best Motion Picture – Foreign Language
A Fantastic Woman
First They Killed My Father
In the Fade
Loveless
The Square
Best Performance by an Actor in a Supporting Role in a Motion Picture
Willem Dafoe, The Florida Project
Armie Hammer, Call Me by Your Name
Richard Jenkins, The Shape of Water
Christopher Plummer, All the Money in the World
Sam Rockwell, Three Billboards Outside Ebbing, Missouri
Best Performance by an Actress in a Supporting Role in a Motion Picture
Mary J. Blige, Mudbound
Hong Chau, Downsizing
Allison Janney, I, Tonya
Laurie Metcalf, Lady Bird
Octavia Spencer, The Shape of Water
Best Performance by an Actor in a Motion Picture – Musical or Comedy
Steve Carell, Battle of the Sexes 
Ansel Elgort, Baby Driver 
James Franco, The Disaster Artist
Hugh Jackman, The Greatest Showman
Daniel Kaluuya, Get Out
Best Original Song – Motion Picture
"Home," Ferdinand
"Mighty River," Mudbound
"Remember Me," Coco
"The Star", The Star
"This Is Me," The Greatest Showman
Seth Meyers will host the awards ceremony. It will air 7 January on NBC