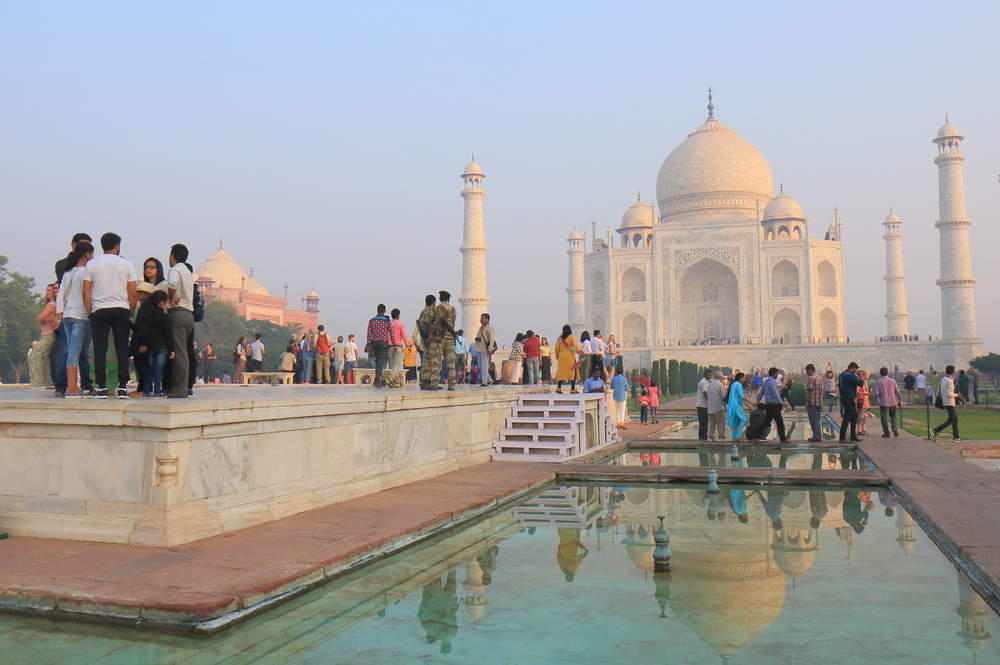 What would you do (or spend) for love?
For the rich and powerful of the past and present, when money is no object the depth of romance can be measured in the scale of the gift.
While many of us would be happy to receive a nice meal out, or perhaps a piece of jewellery — some go above and beyond to give their partner the most lavish expression of their love.
Verdict has gathered the most extravagant things people have gifted their partners over the years.
The Taj Mahal
Perhaps the most famous building commissioned for love, the Taj Mahal was built by the Mughal emperor Shah Jahan in memory of his favourite wife, Mumtaz Mahal. Mahal had died giving birth to the couple's 14th child.
Started in 1632 the mausoleum was mainly completed by 1643, though work continued on the project for a further 10 years. The site stretches over 42 acres, and includes a mosque and guest house. Over 20,000 sculptors, calligraphers and craftsmen were brought in to work on its marble-clad walls.
At the time the estimated cost was around 32m rupees – equivalent to 52.8bn rupees nowadays, or $827m.
A Cartier pearl necklace
In 1917 New York banker Morton Plank exchanged his six storey mansion for a pearl necklace from Cartier, as a gift for his wife.
The necklace was valued at $1m (equivalent to $20m today). However, his mansion would today be worth hundreds of millions of dollars, making the necklace he bartered it for one of the most expensive in history.
A heart-shaped glade
This meadow in South Gloucestershire was created by a farmer called Winston Howes in memory of his wife Janet. Though he made it in 1995 it was not discovered until recently, as it can only be seen by air. Howes filled a six-acre field with oak saplings, leaving a heart shaped area in the centre with the point of the heart facing the direction of Wotton Hill, Janet's childhood home.
Abramovich's Art
Over the years that they were together, Russian billionaire Roman Abramovich has bought gallery owner Dasha Zhukova numerous masterpieces.
These have included a $14 million Giacometti sculpture, 40 works by Russian artist Ilya Kabakov (priced at $30-60m each), and pieces by Francis Bacon ($86m) and Lucian Freud ($33m).
Beyoncé's island
As one of the music industry's most famous couples, it's unsurprising that Jay-Z and Beyoncé have had some lavish gift exchanges in the past.
For her 29th birthday, Beyoncé received an island off the coast of Florida from her husband, costing him around $20m.
Liz Taylor's diamond
Famed for their turbulent relationship, Elizabeth Taylor and Richard Burton were one of Hollywood's golden couples.
In 1969 Burton gifted Taylor a 68-carat diamond that cost him $1m ($15m today), making it the most expensive publicly-sold jewel in the world. The previous record-holder had been sold for $300,000.
A rain of roses
In his pursuit of French film star Brigitte Bardot, German photographer Gunter Sachs paid for a helicopter to fly over Bardot's home in the French Riviera, dropping hundreds of roses over it as he flew.  
He was successful in his courting and the two married in 1966.