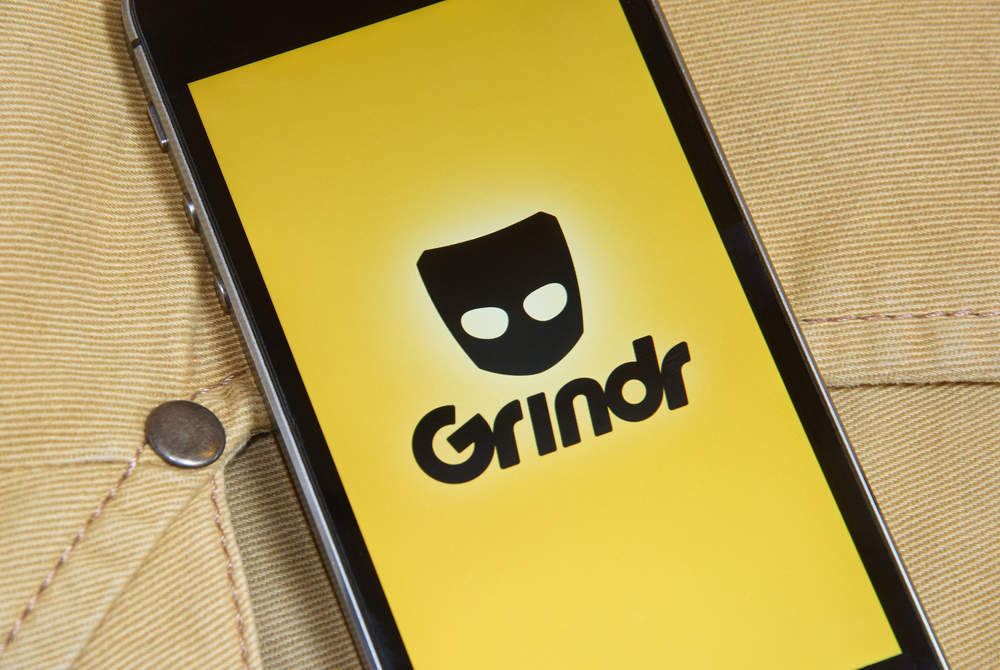 It's hard to talk about dating in the modern age without mentioning dating apps. Of course, the grandfather of most modern dating apps is Grindr. As of 2018, the Grindr app has 3.6 million daily active users from every country in the world.
Using location data to bring up nearby matches has become the standard across dating apps aimed both gay and straight users.
But beyond the technology, Grindr has also changed the world socially. The gamification of dating and availability of casual encounters have transformed dating as we know it.
Verdict spoke to Landen Zumwalt, director of corporate communications at Grindr. He took us on a deep dive into into Grindr; how it set the standard for networking apps and changed our culture forever.
Humble beginnings:
When Grindr first launched in 2009, it really was a case of being in the right place at the right time. Just six months after the iPhone 3G launched, smartphones were slowly starting to gain traction. This had given founder Joel Simkhai an idea.
"Joel was working in Manhattan after college and found online dating very time consuming. Everyone always seemed to be a mile or more away, and Joel had always wondered who was gay around him. He felt that there had to be a better way, so he set forth on developing a way for gay men to connect using smartphone which were becoming more prevalent at the time. When the second generation iPhone came out with GPS, the solution became clear to Joel."
After two years of development, Grindr first appeared in the app store just six months after the iPhone 3G launched. It was one of the first apps aimed at gay users.
Because Apple had only just opened up app development to outsiders, not many apps were available at the time. Grindr was the first gay dating app and the first dating app to use geolocation technology.
That helped it succeed without any flashy marketing campaign. The app first gained some attention through the LGBT blogosphere, but many credit Stephen Fry with making the app mainstream. The writer and actor appeared on an episode of Top Gear in June 2009 and briefly discussed the app. This prompted downloads in the UK to surge by 40,000 in one week.
Connection in a well connected community:
It's noteworthy that the app, which popularised dating apps and geolocation technology, originated in the gay community.
While some analysts have seen that as a fluke or a matter of chance, Zumwalt believes that there's something intrinsic to the gay experience that helped Grindr spread like wildfire. The inherent 'gayness' of Grindr was key to its success.
In short, there's a reason why it was gay men who popularised dating apps, rather than their straight counterparts:
"Gay people have always had a need to find each other in any situation. We think that historical need helped in the design of the initial app. It's different from heterosexuals who have the benefit and privilege of being the established mainstream paradigm.

"The queer community is one of the most well-networked communities in the world and when something good comes up, you can bet people will spread the word. What we quickly realised is that we didn't need to spend on marketing, because we had tapped into a passionate user base that was driving organic conversation.

"Also, due to the nature of the gay community not always being accepted, we have always had to come up with ways to meet each other. For decades that was secret societies and bars. It only makes sense now that we have reached the information age that gay people are using technology to find one another."
Dealing with the dating app paradox:
Perhaps part of Grindr's success can also be put down to its positioning the marketplace.
The trouble with dating apps is that being successful and growing a userbase are paradoxical impulses. The aim of a dating app is to help people find a lasting connection. However, by helping users find a lasting connection, dating apps render themselves irrelevant.
Perhaps that's why Grindr describes itself as a "leading mobile social network."
Whether its friendship, romance, sex, or conversations, Grindr doesn't explicitly attempt to classify the way its users utilise the app.
In some elements of the community this has led to Grindr being dubbed a 'hook-up app'. Still, the message from the top is clear: the Grindr app is just the tool for connection, it's up to users to decide how to use that.
Staying fresh:
Despite still not having reached its tenth anniversary, the Grindr app is positively ancient in terms of software. Competitors like Scruff, Jack'd and Hornet have arrived on the scene now. Plus, there's counterparts like Bumble and Tinder aimed at the straight community. But even despite the buzz around dating apps, Grindr is still going strong.
The app has become almost as mainstream as Facebook or Twitter, and is frequently referenced in popular culture.
But what is it about Grindr that has helped it remain a big fish when the pond keeps growing? For Zumwalt, it's all about keeping things simple:
"Grindr has always been about connecting people online and then meeting in-person. It's easy to get distracted and build in lots of bells and whistles that aren't necessary. What we chose to focus on was getting to market first and continually refining our product with the goal of helping people meet."
The eye-catching look of the Grindr app with its bright yellow overlay and cyan messaging has become iconic in itself. Zumwalt assures Verdict there are no plans to update this in the immediate future.
Moving forward:
Of course, the trouble with maintaining a simple design is that it can get stale very quickly.
Grindr's biggest competitors offer various other functionalities to hold users' attention. These include whole galleries for users to update, frequent live events, and more options to display their personalities or interests.
Still, in it's nine years, Grindr has changed remarkably little. The format is the same as it ever was: one picture, a short bio, some stats and a messaging option. Still, the rigid adherence to the original design has started to loosen up a bit in recent years. Zumwalt explains:
"For many years, we maintained our position by keeping our app simple, listening to our community, and focusing on making the experience better for all users. More recently, we've made more updates to our app that are in line with what our community have been asking for. For example, last year we made our app more inclusive of transgender users by adding in new gender categories and a gender identity FAQ.

"We also launched a publication called INTO that offers groundbreaking journalism and digital content for the LGBTQ community. More recently we announced the ability to send audio messages because we learned that for some users in different countries, it's much easier to do so than write in their native language."
A flexible approach:
What helps Grindr stay fresh is that assertion that not everyone is using Grindr for sex or romance. One user hit headlines in July after using Grindr to share invites to his annual BBQ. He told Buzzfeed News that he shared invites via Grindr (among other apps) to "get all sorts of people across the board together to learn about each other."
That flexibility has helped Grindr grow into a lifestyle brand of its own making, says Zumwalt.
"As our company grows, we understand that our users are not only looking for one thing on Grindr. That is why we have added in more features over time including the ability to explore other areas, get reminders for HIV testing, and get news and content from our digital LGBTQ+ publication INTO."
Zumwalt also promises that new features are in the pipeline for the coming year, but could not reveal any further details.
Safety and security:
Since its rise to popularity, Grindr has dealt with its fair share of criticism. One of the most controversial and sustained of these criticisms is around Grindr's approach to protecting its users safety.
In countries like Egypt and Russia, where homosexuality is all-but illegal, vigilantes have used Grindr to hunt and capture gay people to arrest, torture or even kill them.
The geolocation feature, for example, can be used to triangulation users' locations even if they themselves have turned it off.
However, this is an area which Zumwalt pledges Grindr is doing more to address. He says users will "absolutely" see more services from Grindr in the future which address users' safety:
"The safety of our users is the top priority, and we are committed to creating a safe environment through a system of digital and human screening tools, which help our users connect and thrive. We are constantly working to develop and bolster safety features in the app, and we also encourage users to report suspicious and threatening activities. Grindr cooperates with law enforcement on a regular basis and does not condone abusive or violent behavior.

"As part of our global outreach, Grindr builds relationships with local LGBTQ+ leaders to ensure our safety strategies can be tailored regionally whenever possible.  For example, we connect users to life-saving services around the world, such as sexual health services and alerts on raids in dangerous areas. Grindr seeks to work with these communities on solving these and other social issues."
The app has also been criticised for not doing enough to combat hate speech in the gay community, particularly with regards to racism. However, Zumwalt points out that Grindr does encourage users to 'flag' offending profiles.
HIV on the Grindr app:
One area that Grindr receives applause is in its efforts to raise reduce HIV stigma and raise awareness about the illness.
As of March 2018, Grindr offers the ability to remind users to get HIV tests every three or six months. Grindr then advises on local places to get tested.
This is just one of the ways Grindr gives back through its Grindr for Equality mission. Zumwalt says:
"Over a period of a year, Grindr talked to countless experts, including activists, public health professionals, and individual Grindr users from all walks of life, to understand whether and how to make this change. What stood out the most from these discussions is just how often we heard about the intense anxieties users had about bringing up sexual health when they were chatting on the app.

"Professionals and users alike asked us for more ways to exchange information about things like HIV status, viral load, and PrEP use. For some, this might be the only way they connect with potential partners on the subject, and for others, it could spark a longer conversation.

"We also heard from HIV-positive users about their particular experiences of both rejection and empowerment based on their status. Some poz guys had started putting [+] next to their username. Users told us this served two purposes—to avoid conversations that could end up being very painful, and also to be 'out' about their status to reduce shame and stigma through visibility.

"All of the information we gathered pushed us to add HIV status and last test date to Grindr profiles. It also helped us make decisions about how the fields will actually work. Users won't be able to filter who they see in the app based on HIV status. Filling out the HIV status field is entirely optional."
From there, the decision to add an HIV testing reminder functionality to the app was an obvious decision. It was a relatively easy thing the developers could do that could dramatically impact the gay community.
Changing the game:
While Grindr is still fighting to change the world for the gay community, there's no denying that it has already fundamentally altered the way gay people interact and associate. For Zumwalt, one of Grindr's biggest successes is to open up gay spaces, promoting exploration and community:
"Before Grindr it wasn't possible for gay or bisexual people to confidently identify others nearby. You had to meet someone online and plan to meet up or go somewhere that was a gay space like a bar or neighborhood. Today, we have the freedom and ability to go anywhere (or stay put) and immediately find others like us. Grindr has done more than improve dating. It's helped bring a whole global community closer, online and networked in a way that wasn't possible before."
More broadly, Grindr set the template for online dating. Features like instant messaging, geolocation technology and snappy bios have become the standard.
And considering dating apps make up a third of the top-grossing apps on the Google Play Store (not including games), more people owe Grindr a debt of gratitude than probably realise it.
Verdict deals analysis methodology
This analysis considers only announced and completed cross border deals from the GlobalData financial deals database and excludes all terminated and rumoured deals. Country and industry are defined according to the headquarters and dominant industry of the target firm. The term 'acquisition' refers to both completed deals and those in the bidding stage.
GlobalData tracks real-time data concerning all merger and acquisition, private equity/venture capital and asset transaction activity around the world from thousands of company websites and other reliable sources.
More in-depth reports and analysis on all reported deals are available for subscribers to GlobalData's deals database.