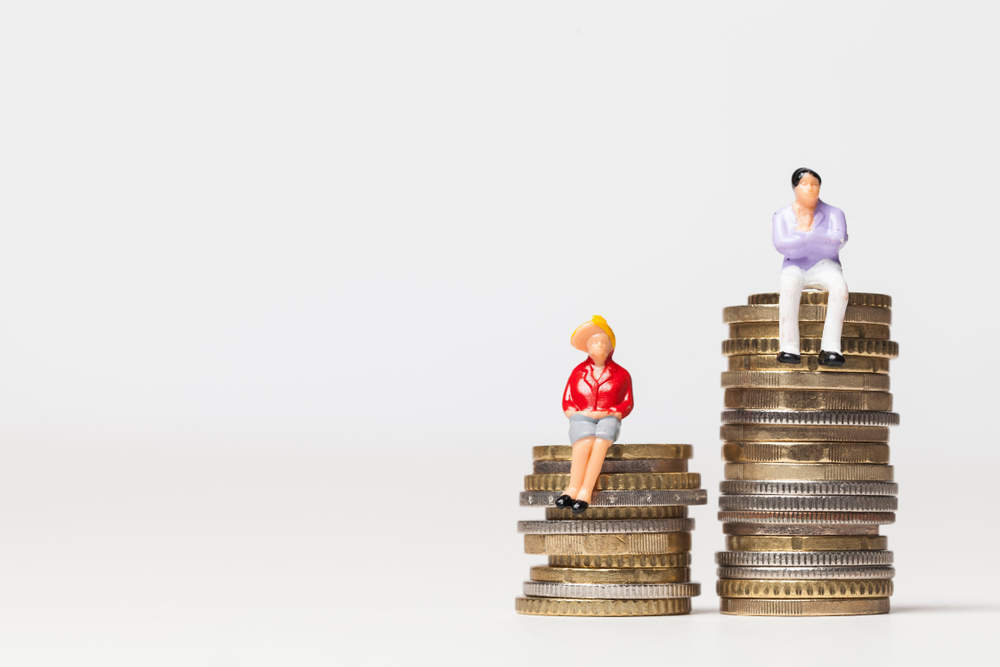 As of midnight's deadline 10,016 UK companies have submitted their gender pay gap information revealing that 78% of companies pay men more than women and a median gender pay gap of 9.7%.
The data — which is then meant to be updated yearly — is supposed to help the government get an idea of which companies have the worst pay gaps and what can be done to address the problem. All companies, public and private, with more than 250 employees have to submit their data.
The gender pay gap occurs when a company has more highly paid men than women and is not the same as equal pay, which by law dictates that men and women doing the same job should be paid the same.
According to the Financial Times analysis no sector pays women more than men, on average, but the sector with the smallest gap is accommodation and food services, where female employees earn just 1% less than men. While in construction, where the gap is the worst, men are paid 24.8% more on average and 22.2% more in financial and insurance services.
What next?
Earlier this week, the UK Prime Minister Theresa May pledged to tackle the "burning injustice" of the country's gender pay gap, writing in the Telegraph newspaper.
May compared the figures to the Suffragettes' struggles for equality in the past century, stating that "major injustices still hold too many women back".
In the piece, she explained why it's important to study gender pay gap data.
It is essential that we do so. Most importantly, because equality for women is a right, and our whole society is the poorer as long as it remains unrealised.
There is also a clear economic imperative. It is estimated that if women and men enjoyed parity in their hours, pay and seniority at work then we could see up to £150 billion added to our GDP.
Additionally, in the past few days, a group led by Labour MP Stella Creasy launched a campaign with the hashtag #PayMeToo, which urges female employees to hold their employers to account and stand up for their rights.
Companies that have failed to meet the deadline will have 28 days to provide the information to the government's Equality and Human Rights Commission (EHRC).
According to the BBC, the EHRC will also take enforcement action against firms reporting implausible figures.