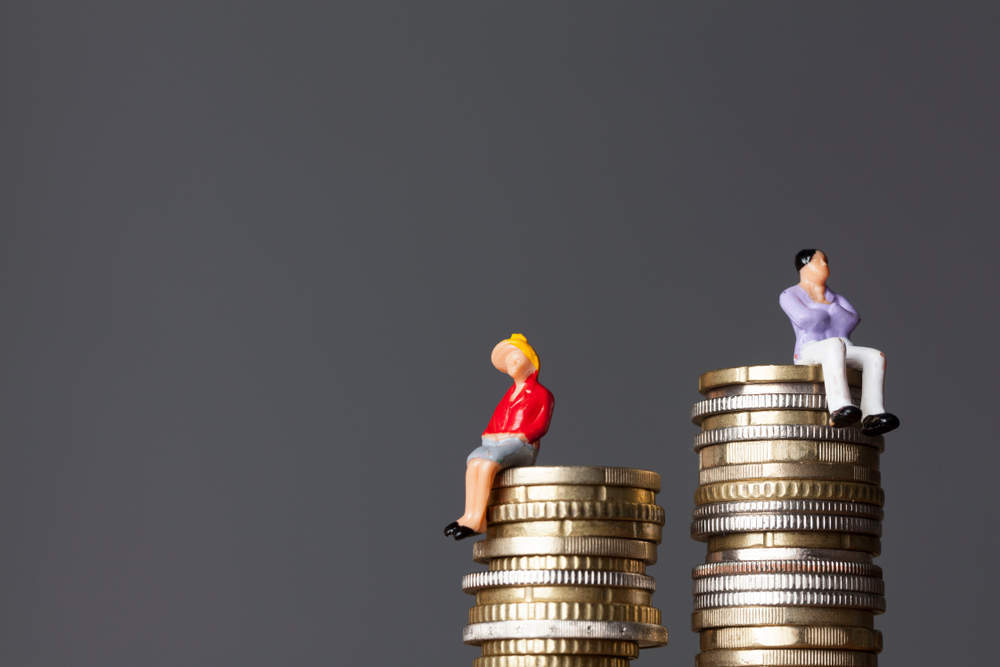 UK companies with more than 250 employees have about 12 hours left to submit the average hourly rate pay gap between their male and female employees.
At last count some 200 companies out of the roughly 9,000 in the UK still have to reveal their gender gap data.
With the deadline set at midnight tonight, businesses and public bodies which fail to report in time will have another 28 days to submit their figures before an investigation is launched.
The data — which is then meant to updated yearly — is supposed to help the government get an idea of which companies have the worst pay gaps and what can be done to address the problem.
This year has been branded the year of female rights — with the #MeToo and #TimesUp campaigns driving awareness of violence and harassment against women.
However, so far 78% of the companies that have reported say they pay men more than women, while 13% pay women more. Just 8% said they had no gender pay gap at all, based on the median measure.
Budget airline Ryanair currently is in the top ten companies with the worst pay gaps, with figures showing that female employees earn 28p for every £1 men get.
According to the airline this is due to the disparity in the number of men and female pilots — 546 against eight.
Read more: France gives companies three years to close gender pay gaps or face fines
Meanwhile, the UK Prime Minister Theresa May pledged to tackle the "burning injustice" of the country's gender pay gap, writing in the Telegraph newspaper.
May compared the figures to the Suffragettes' struggles for equality in the past century, stating that "major injustices still hold too many women back".
In the piece she explained why it's important to study gender pay gap data.
It is essential that we do so. Most importantly, because equality for women is a right, and our whole society is the poorer as long as it remains unrealised.

There is also a clear economic imperative. It is estimated that if women and men enjoyed parity in their hours, pay and seniority at work then we could see up to £150 billion added to our GDP.
Labour MP launches #PayMeToo campaign
In the past few days, a group led by Labour member of parliament Stella Creasy launched a campaign with the hashtag #PayMeToo, which urges female employees to hold their employers to account and stand up for their rights.
"Women are already telling us that they are being told not to ask difficult questions about this for fear of affecting their careers and we want to be clear that trying to silence employees isn't the right response," she told the Guardian newspaper.
Every woman has her own story of experiencing pay discrimination in their careers including me – now they need to know they have MPs ready to listen to them and act.

If you have a gender pay gap you should expect to be challenged to address it and held to account if you try to stop your staff speaking up, whether by trade unions, women's networks or parliament.