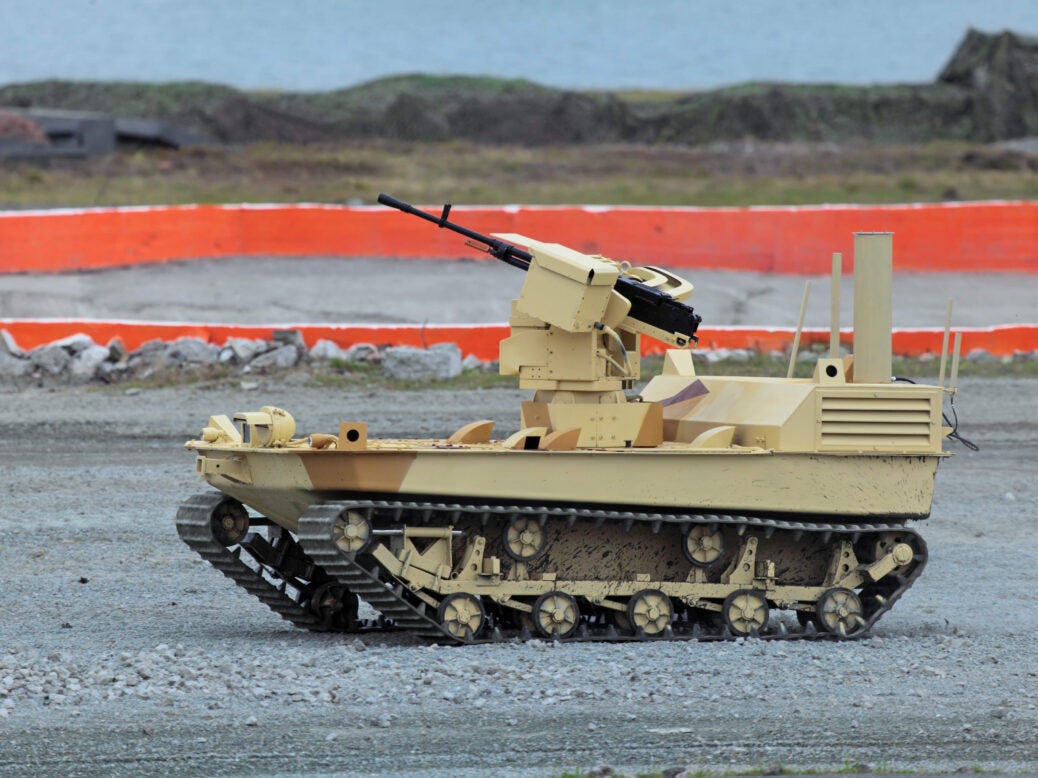 The European Parliament has passed a resolution supporting a ban on the development and use of killer robots.
The latest development in the longstanding debate over killer robots, 566 Members of European Parliament (MEPs) voted in favour of the resolution. Just 57 were against it and 73 abstained. The non-binding text has been adopted ahead of international negotiations on autonomous weapons scheduled at the United Nations for November.
But what are killer robots, and how soon, if ever, will they be banned?
What are killer robots?
Lethal autonomous weapons systems, also known as killer robots, are weapons capable of selecting and engaging targets without human intervention.
Unsurprisingly, this has provoked an ethical debate over removing human control from lethal weapons.
According to Human Rights Watch, several nations including the United States, China, Israel, South Korea, Russia, and the United Kingdom are working on precursors to this type of weaponry, but currently the autonomy of systems is restricted by the fact that that a human still has to give the final command to attack.
Efforts to impose a killer robots ban
The issue has evoked several campaigns for fully automated weapons to be banned on an international level.
Once such campaign, Stop Killer Robots has called for an international treaty to ban fully autonomous weapons to be put in place urgently:
"Agreement is needed now to establish controls on these weapons before investments, technological momentum, and new military doctrine make it difficult to change course."
The "Stop Killer Robots" campaign is supported by 70 organisations from 30 countries who are committed to stopping the development of autonomous weapon systems. At the United Nations level, 26 governments are demanding a ban on killer robots.
Bodil Valero MEP, security policy spokesperson for the Greens/EFA Group in the European Parliament called for a worldwide ban:
"Autonomous weapons systems must be banned internationally, the power to decide over life and death should never be taken out of human hands and given to machines.

"Large arms manufacturers will always try and earn profits from the development of future weaponry, but autonomous weapons are a step too far. That's why the European Parliament will call for all EU countries to declare their support for a ban on autonomous weapons before the next round of negotiations at the UN level in November."
Will they be banned?
For many, the first step to controlling killer robots is regulation. However, progress on this front has been slow.
In August, representatives from over 70 countries met for the UN's Convention of Certain Conventional Weapons, but did not reach a consensus on whether the fully autonomous robots should be banned.
One hindrance has been a lack of cooperation from some countries. The likes of Israel, Russia, South Korea and the US all oppose an outright ban.
Furthermore, some MEPs have voiced concerns that legislation could hinder the scientific progress of artificial intelligence.
Last month, Verdict spoke to professor of artificial intelligence (AI) and robotics, and anti-killer robots campaigner Noel Sharkey.
Sharkey believes that it is vital for laws banning killer robots to be put in place. His biggest concern is the technology's "ability to discriminate between civilians and the military".
"No matter what people tell you about what's happening in the labs, we're nowhere near the ability to discriminate between civilians and other targets.

"We've really got to push really hard, for instance at the UN human rights council, to try and get laws so that these are banned in all circumstances."
During the EU parliament debate, Representative of the EU for Foreign Affairs and Security Policy Federica Mogherini, said: "I know this might look like a debate about some distant future or about science fiction. It's not."
The UN's Convention of Certain Conventional Weapons will meet again in November to discuss a potential international treaty. However, many have warned that unless action is taken soon, the technological advances in artificial intelligence could spark an arms race.