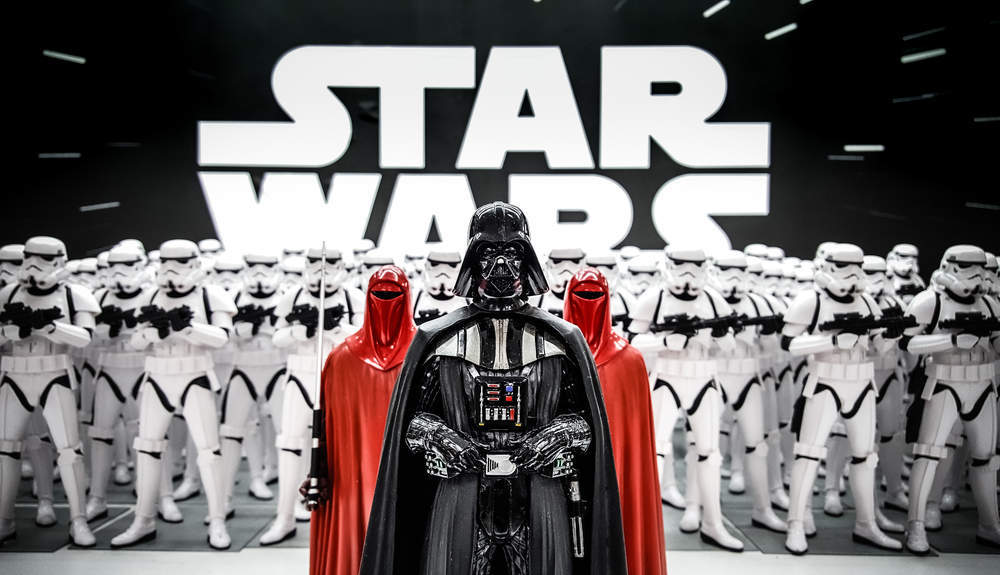 With The Last Jedi has hit cinemas and the whole world has gone Star Wars crazy once again.
In an age where phrases like "I am your father" and "may the force be with you" are commonplace, it's easy to forget Star Wars' impact on our world.
From its inception, the film ripped up the rule book on sci-fi, film, technology, design, and narrative art in general.
Whether or not you enjoy Star Wars there's no denying it's pervasive in popular culture. We could spend months discussing all the areas Star Wars has impacted, but, for now, let's stick to cinema.
Star Wars' impact on science-fiction:
The most important thing to remember about Star Wars is that it essentially saved science-fiction.
By the 1970s when George Lucas started thinking about making A New Hope, sci-fi was a dead genre walking. The genre had become a breeding ground for cerebral films about the state of humanity, filled with grim portents about what the future might hold.
How well do you
really

know your competitors?

Access the most comprehensive Company Profiles on the market, powered by GlobalData. Save hours of research. Gain competitive edge.
Company Profile – free sample
Thank you!
Your download email will arrive shortly
Not ready to buy yet? Download a free sample
We are confident about the unique quality of our Company Profiles. However, we want you to make the most beneficial decision for your business, so we offer a free sample that you can download by submitting the below form
By GlobalData
Lucas upended that notion entirely. Science fiction could be a backdrop for a story, as well as a theme. There is essentially no story reason for Star Wars to exist a science-fiction context. It does so purely for the joy of it.
Spaceship battles, laser guns, and lightsabers don't exist because they're necessary to the plot.
They're there because they're fun and put the control back into the creator's hands. Instead of dealing with the laws and rules of Earth, Lucas could create his own.
The so-called used universe concept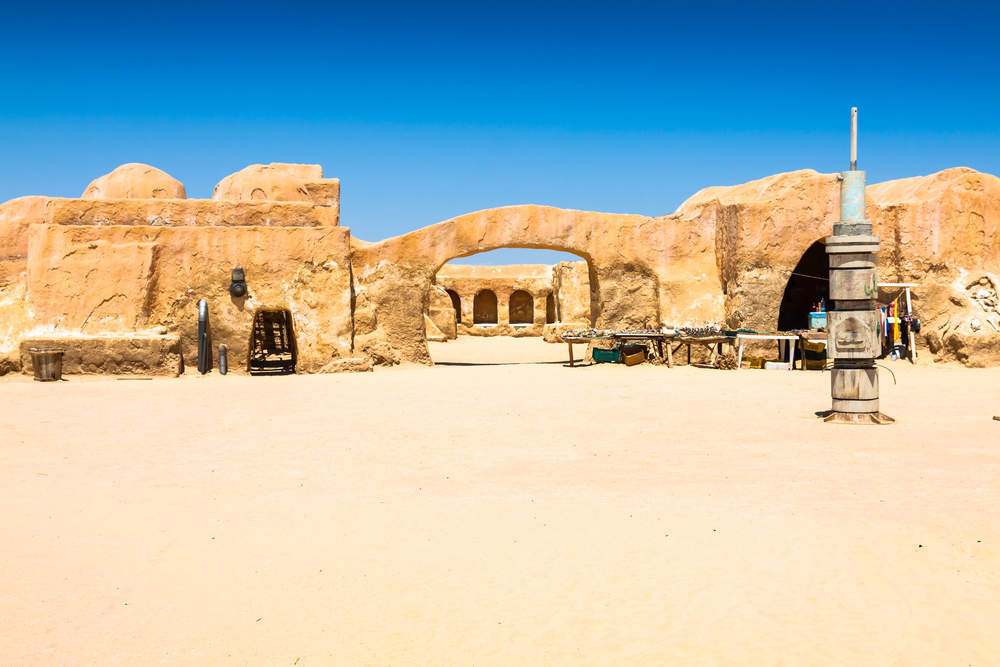 Aside from just reviving the genre, Star Wars also transformed the presentation of science-fiction.
Before Lucas' films, sci-fi was populated almost exclusively with gleaming modernity. Spaceships and technology were constantly cutting edge and brand new. It was, in many ways, an idealised future.
However, Star Wars brought a grittiness to the genre.
The technology in the films was dirty, broken, and well-worn. Machines were greasy, life was often unhappy, and dirt was everywhere. There's a certain amount of industrialism to the design of the galaxy in Star Wars which had never really been seen before.
On the other hand, the forces of the Empire, from Darth Vader to the Stormtroopers hearkened back to science-fiction of yesteryear.
The uniformity and carefully pristine conditions of those elements act as an anathema to the rest of the world, highlighting the power and resources of the forces the heroes must battle against.
The used universe concept was an instant hit. Films like Alien and Mad Max used the same concept. Ridley Scott, director of Alien, summed up the design concept as 'truckers in space.'
The 'used universe' concept, also added another layer to how Star Wars changed film forever.
An expansive, living universe
These days there's no getting away from the idea of a movie universe.
Marvel, DC, and even Universal Monsters are building their own movie universes all the time. But none of this would have been possible without Star Wars because narrative art hadn't really ever been conceived on that scale before.
Sure, Star Wars wasn't the first film to have sequels. However, before Star Wars films had mostly been standalone affairs. A sequel would be made if the first film was a success. Sequels plots were usually tangential and the original could stand without them.
Star Wars changed all this. The films pioneered the concept of an overarching story set within a living universe. Viewers could literally see how 'lived-in' the universe was, thanks to the aforementioned design of it all.
By 1981, George Lucas slapped the Episode IV: A New Hope subtitle onto his original Star Wars film. Before he'd even begun to released the third in his original trilogy, he was laying the groundwork for an expanded universe based around prequels: Episode IV existed before the prequels were even a glimmer in Lucas' eye.
There's also the writing of the films. The scripts are stuffed with unexplored concepts and locations.
The characters mention events and places which the films never stop to explore. It all means viewers get a real sense of a universe that goes on much further than the film's boundaries.
Part of the success of Star Wars was viewers' ability to imagine their own adventures in the universe. By including all these references to the rest of the universe, Lucas legitimized these imaginary adventures.
This laid the foundation for viewers to build the Star Wars expanded universe through fan-fiction and tie-in merchandise. Which leads nicely onto…
Merchandising
20th Century Fox executives must have spent years kicking themselves over this one.
During the negotiations for Star Wars George Lucas made an enticing offer to the studio. He'd direct his own film for the pitiful sum of just $150,000. In return though, they'd let him keep the merchandising rights to his film.
At the time, the offer must have been too good to believe for 20th Century Fox. Merchandising for films had typically been an unprofitable waste of time. Once a film stopped playing at cinemas, merchandise sales would dry up entirely.
So just like that, Lucas walked away with the merchandising rights to the films. These days he's worth around $6bn, so there's that.
Before Star Wars major movie were usually targeted towards adults.
However, Lucas did something very different. He focused all his advertising efforts on teenage boys and children. This meant that when the films came out, demand for merchandise hit obscene levels.
By Christmas 1977 (after A New Hope launched in May) the original Star Wars toy maker, Kenner was forced to give out an Early Bird Kit for pre-ordered toys; literally a piece of cardboard showing kids the toys they'd be receiving next year.
The merchandising acted as advertising for the films, and the films as advertising for the merchandise.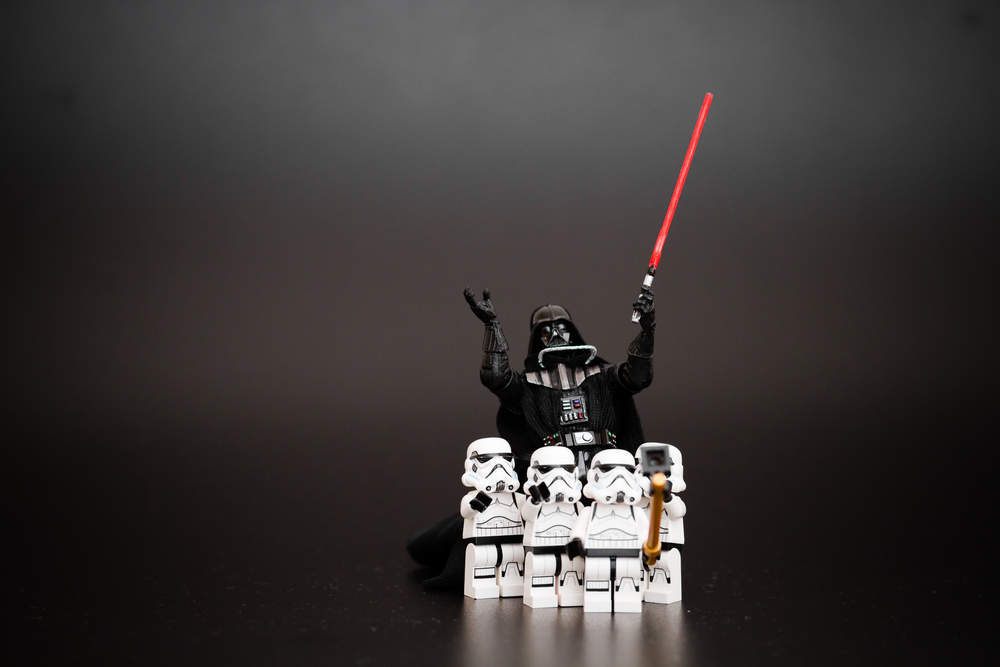 Lucas' relaxed approach to enforcing his intellectual property helped too. Fans could basically do whatever they wanted with his universe and characters, as long as they weren't turning a profit on his creations.
These days we see the concept coming full circle with The Lego Movie and Transformers being films created off the back of a line of merchandise.
Of course, nowadays, some of those original toys are worth an absolute fortune. Oh, and the merchandise linked to the new films?
It's better than ever.
The impact of Star Wars on the way we talk about film:
Around May the phrase 'summer blockbuster' is almost inescapable. It's easy to forget that, along with Jaws and Ben-Hur, Star Wars essentially created the concept of a summer blockbuster.
By pitching his film to kids and releasing it just before the summer holidays began, Lucas ensured a revenue stream that just kept giving.
It's hard to say whether Star Wars would have been as much of a success if it had been released in February, but it seems unlikely. Lucas gifted the film to bored children to keep them busy during the holidays.
That can't have helped with toy sales either as kids looked to have their own adventures during their time off from school.
The enormous success of Star Wars is also what sparked the modern preoccupation with weekend box office takings. Before these numbers were confined to industry papers and analysts, but suddenly they were splashed on newspaper headlines.
The film business became something real and immediate, not just a far-flung notion for Hollywood big-wigs.
Changing the face of film technology
Of course, behind the camera, the Star Wars effect shouldn't be underestimated. The movies really transformed things for filmmakers in they key ways.
Sound design
It might not have been anything new to include impressive sound effects in film, but Star Wars made it an artform. Ben Burtt, the sound designer on A New Hope radically expanded the kind of sound offerings available to Lucas.
He personally recorded many of the sound effects for the film. Live bears provided Chewbacca's growls while Burtt banged radio-tower cables together to make blaster sounds. The sounds of space opened up a whole new world for viewers who'd never heard anything like it before.
Special effects
There's no question that George Lucas loves special effects. Some rumours suggest he refused to even begin work on the prequel trilogy until the technology was prepared.
Lucas made sure to mix CGI in with practical effects and miniatures to really make his universe come to life.
None of this would have been possible without the work of Industrial Light & Magic, Lucasfilm's in-house effects studio. ILM went on to become one of the most well-regarded effects studios in Hollywood, having worked on over 300 films.
However, it was during their work on Star Wars they crafted some of their most legendary creations. They pioneered the Dykstraflex, for example. Named for its chief architect, John Dykstra, it was the first motion-controlled camera system that could be programmed by computer.
This meant that dynamic spaceship maneuvers with stationary models could be reliably performed time after time.
The Graphics Group of ILM, managed by John Lasseter was eventually sold to Steve Jobs. After a bit of further development, Jobs sold it again. They then released the world's first ever fully-CGI movie.
That film was Toy Story and the Graphics Group of ILM is now Disney's Pixar Studios.
CGI characters
No one is going to deny that computer generated imagery is responsible for some of Star Wars' greatest failings.
Most of the CGI characters in the franchise are, to put it politely, trash. Yes, that was the obligatory criticism of Jar-Jar Binks that no article about Star Wars can avoid. (To be fair, Jar-Jar's failings are more down to George Lucas being out of control and writing some truly terrible nonsense in the prequels, than bad CGI.)
The CGI characters in Star Wars run the entire gamut from offensively terrible to mediocre.
However, one can't deny that they're influential in the history of cinema. Star Wars was basically the first major film franchise to attempt to include photo-realistic CGI characters mixed in alongside real practical effects and actors.
Since then the technique has been seen across Hollywood, from Lord Of The Rings to Star Trek to Jurassic World.
And all this paved the way for the rise of ever more fantastical characters, and even motion capture itself.
Safe to say, Star Wars opened a lot of new doors for cinema in general. And the new series looks to continue proving to filmmakers that nothing is impossible if early reviews of The Last Jedi are anything to go by…