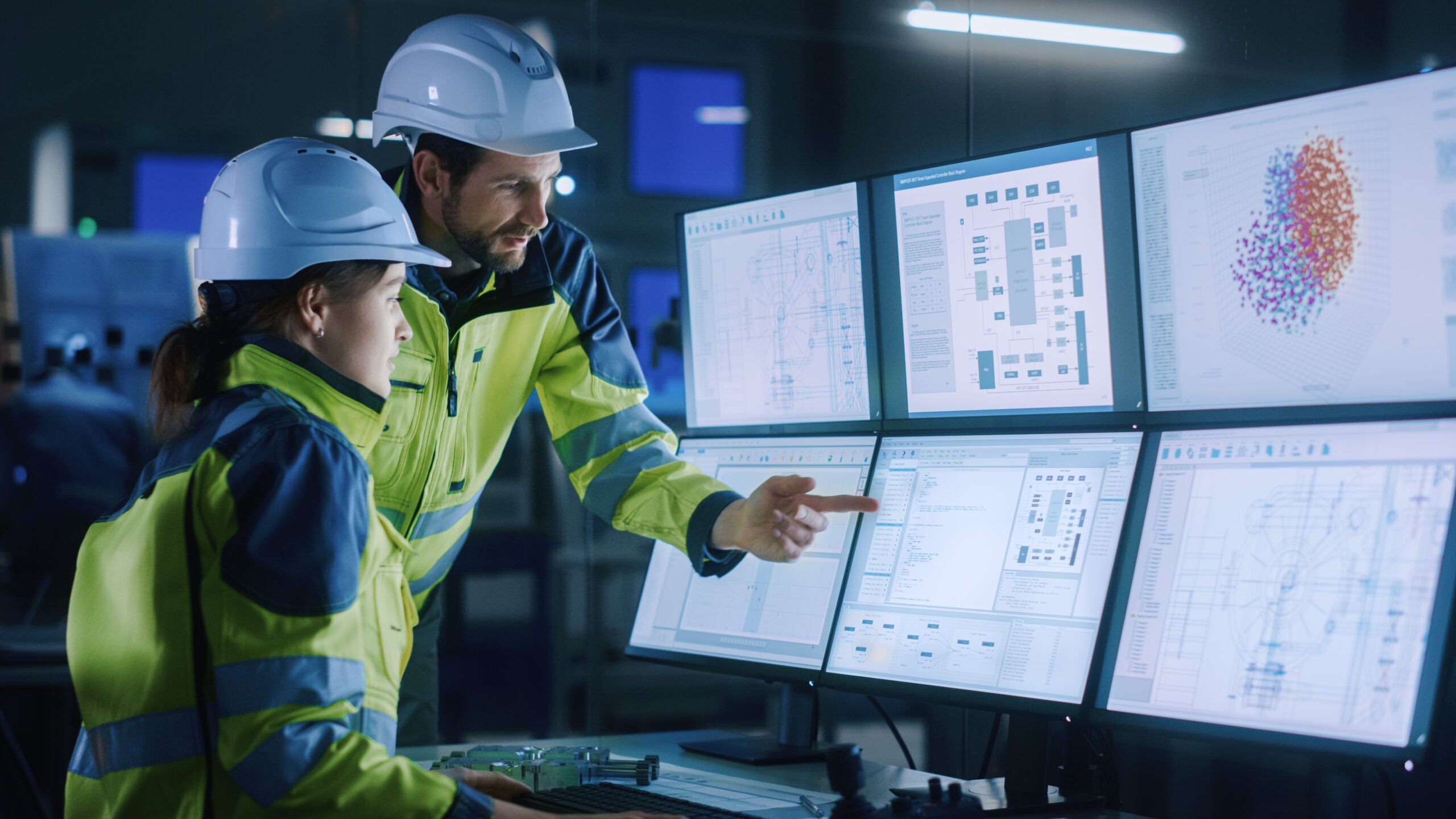 For industrial companies, digitalization has transformed heavy machinery and equipment management. Digitalizing operations offer the potential for step-change improvements in quality, productivity, and safety through connected product and sensor technologies. Data-driven organizations are empowered to adopt a scalable, proactive approach to asset maintenance that reduces costs and enhances performance. Shamik Mehta, Director of Industry Solutions Marketing at Hitachi Vantara, explains how unlocking the value of digital and advanced analytic is delivering a 'no downtime' scenario for global companies, from energy to railways and everything in between.
Leaders have realized that Industrial IoT (IIoT) is a business opportunity, not just a tech opportunity. Integrating connectivity and intelligence into assets can help stakeholders gain end-to-end visibility in the field. For example, predictive maintenance — an early and obvious use case enabled by digitalization — is already being used in the rail and freight industry. Indeed, it is helping to keep trains on track. It's common to see it used in the maintenance of wheelsets, which would typically be changed every four to six years. Often, the only reasons these wheelsets are changed every four years is because of safety requirements and regulations and because a manufacturer told the operator to do so for warranty reasons, not because they needed replacement. Adding intelligence, real-time monitoring, and machine learning-based algorithms make it possible to move away from this fixed replacement cycle.
Transit: a one-way ticket
Why is this important? Well, a good example is that not all trains travel the same distances in a four-year spell. Some operate in much harsher climates, others may carry heavier freight, and these variations result in wear and tear that differs greatly depending on the circumstances. Each time a railcar's wheelset is replaced or maintained, it requires a visit to a service depot or maintenance yard, where the car is raised, and all eight wheelsets are taken off. It's expensive, labor-intensive, and often a waste of time and money.
Using wayside sensors, including laser devices and high-frequency sound detectors to "look" and "listen" to the train as it moves along the track, allows transit operators to build machine learning models to start assessing the actual wear and tear of the wheelsets. Hitachi Vantara has been doing this for a major German rail operator since 2018 and has helped them save huge sums of money using data science to work out exactly when wheelsets need maintenance or replacement. On average, it takes $400,000 in labour costs to change a wheelset. Over time, the cost-savings are huge.
Energy production: power check
It's the same story in energy production, where there are similar decisions to be made by those operating offshore wind farms. It's difficult to forecast exact power output on any given day because wind energy is heavily weather-dependent and actual weather nearly always differs from the forecast. But by using anemometers (wind speed detectors) and sensors on buoys that measure wave heights, for example, you can blend, merge, compare, and analyse this data against historical weather patterns (including publicly available weather and oceanic datasets) to build the most accurate picture possible today.
This allows energy producers to better predict energy output and in turn deliver improved economic benefits. For example, it is often wasteful to ensure turbines at running at full speed through the summer months when the winds are low and there are more abundant and cheaper sources of energy available elsewhere, such as solar power. Knowing exactly what output is required helps wind farm operators understand the output required and gives maintenance teams the tools to repair where and when it is required.
Partnering with a solutions provider such as Hitachi Vantara allows wind farm operators to rely on connected devices and the Internet of Things (IoT) to check everything from vibrations to temperature and even the sounds emitted by a turbine. Operators can then correlate all that data against other devices of the same age and look for differences in patterns. Being able to predict when generation might dip or when a future outage might occur could be the differentiator that keeps a wind farm operational and profitable.
This issue extends further than just a singular wind turbine or a wind farm. The industry is in desperate need of embracing these smart technologies. Energy can now be created much closer to its eventual consumers, with generation taking place on buildings, over car parks, and on residential homes solar panels. If you combine this local generation with local storage solutions, such as batteries, you can create small "virtual" power plants that can operate independently when required – their own, independent microgrids. Data from these microgrids flows back and forth to utilities and energy companies and is changing the way energy generators and energy providers operate by creating a "prosumer" model.
Many industries now must factor in socio-economic patterns like consumption, commuter patterns, behavior, and other social-economic demographics. Hitachi Vantara's software helps energy producers and other businesses visualise and run analytics on this data as well as real-time energy consumption data from their customers' smart meters, giving them the ability to view each consumer holistically. This allows them to target the right programs and offer value-driven services and products to their customers.

Safety first
It's also impossible to talk about how smart technologies keep heavy industries up and running without at least mentioning safety. Smart technologies like Hitachi Vantara's computer vision software uses machine learning to assess live CCTV video feeds and can be programmed to meet the specific needs of a business or user. For example, COVID safety precautions are particularly useful, with the ability to detect whether people are wearing masks, if a person has an elevated temperature, whether people are following the correct social distancing requirements and more.
Railway stations have leveraged this same technology to detect whether people are too close to the edge of the platform and automatically alert authorities if someone is in danger. There is even fight detection analytics software that can detect passengers' expressions and predict when there is an increased risk of an altercation. The aim is to benefit both passengers and operators, with a dual focus on safety while reducing the costs associated with downtime.
Our interconnected future
People often ask how smart transportation will evolve. One transformational change we see coming soon is multimodal mobility: a single-ticketed, blockchain-based, end-to-end passenger transportation package that includes a mix of private and public transit service providers. This can include electric-scooter or ebike rentals, bus or metro/light rail, car ride share, and commuter rail and bus options. Hyperledger-based contracting would ensure that multiple agencies and transit operators get immutable, indisputable fare information records, with automatic billing and settlements, all happening "behind the scenes" to a passenger. This provides a true, end-to-end, customizable transportation options to a traveller or commuter. Multimodal transportation options provide true convenience to the travellers and commuters of the future, aggregating routes and transit methods while optimizing for costs, convenience, operational efficiencies and sustainability.
Join us on the journey
Hitachi Vantara is driving this level of transformation for many businesses. We've been working on the Japanese bullet trains for nearly 60 years. In the future, we'll see more sector coupling, bringing the alliance between smart energy and smart (electrified) transportation even closer. It is an irreversible trend, and Hitachi Vantara is here to help you on your journey to the digital future.