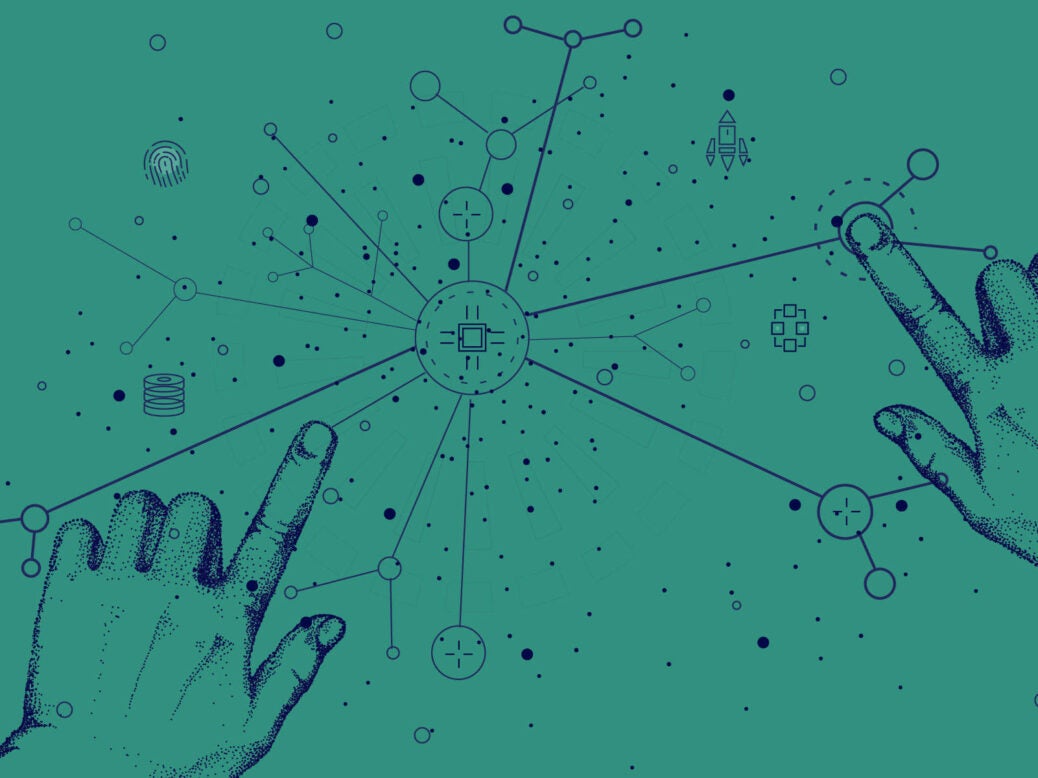 Many organisations are already looking at utilising artificial intelligence (AI) and if they haven't, then it's time to consider how an AI strategy can benefit the business.
Driven by technology and innovation, the world is moving at an increasingly faster pace. Organisations need to keep up and leverage these latest developments in order to thrive and grow in today's modern world.
As part of this technological evolution, we are seeing the growth of AI, bringing with it new and exciting ways to live and work.
Only recently we have seen Apple's take on this, bringing out a facial recognition application on its latest iPhone. From self-driving cars to smart cities and speech recognition, we are surrounded by AI – and we are only on the cusp of the capabilities it can offer, as developers look to perfect the technology.
With all the hype and noise around AI, it's easy for companies to take a few missteps when trying to take advantage of the technology.
With this in mind, it's critical that organisations act with caution in order to best utilise AI.
With careful consideration and a good understanding of the shortcomings and pitfalls, organisations can implement an effective AI strategy that will not only support growing organisations, but help them get ahead of the competition.
Here are a few common pitfalls to watch out for and how to avoid them.
Being sheltered by the AI hype
It's fundamental to look beyond the hype and accurately judge the benefits. This will be different for every organisation, but it's important that the benefits align with company strategy and future plans.
It's far too easy for organisations to get swept up in the hype and underestimate the time, knowledge and data required to effectively implement AI systems.
In many cases, organisations encounter a major pitfall by handing over decision-making power to AI too early after implementation.
It's common to be blinded by the hype and jump fully into AI, but it's important to give the technology the time to learn and grow into its environment. It's also critical to build up the system's success before it's trusted to make decisions and take actions.
Businesses should be fully confident before leaving the decision making to AI, as trusting the environment to support the business goals and growth is a major leap. However, with a tried and tested system, that has been given the time to learn and grow, organisations can utilise AI to their business advantage.
Lacking the expertise to effectively manage AI
An IT team that lacks the expertise to effectively manage the AI system and interpret insights to their maximum value can be a major shortcoming.
AI in data centres gives organisations powerful capabilities and insights, but without the right expertise to manage the system, organisations won't be in a place where they can take full advantage of the benefits.
Businesses of all sizes need more and more automation to keep up with the growth of compute and the increasingly distributed nature of compute resources. This does not mean that you need incredibly complex algorithms based off of neural nets to achieve this increased efficiency.
Having effective data collectors that feed into a condition system is a great way to get good data into the system. Coupling that with technologies like state machines that take action on changing and relevant conditions is a very effective building block for creating a self-healing data centre.
The key throughout all of this however will be ensuring organisations have IT teams with the necessary expertise to manage these AI systems and bring insights to the information gathered.
Comparing against Google's AI strategy
There is no harm in admiring how Google has grasped the benefits of AI and looking at what it has achieved. But remember, Google is a multi-billion dollar company and organisations shouldn't fall into the trap of comparing themselves.
Google used the DeepMind AI engine to make its data centres more efficient. They incorporated a system of neural networks, but effectively using neural networks requires a firm grasp of the mechanics – extensive training and huge test sets are required to validate the data before it is put into production.
Developing and utilising neural networks the correct way requires a lot of expertise and computing resources, something that Google clearly has. The same cannot be said for most other IT organisations today, but that doesn't mean smaller organisations should scrap their AI ambitions.
Using AI to solve every problem
While an AI strategy brings a wealth of benefits and insight, it cannot provide the answer to every organisational issue.
AI can certainly help, but organisations shouldn't rely on it completely – this will only set up the notion of failure. There is no point-and-click, off-the-shelf AI software, it's key to incorporate AI into facets of your organisation, but utilise other key data centre technologies alongside it.
With a comprehensive strategy in place, organisations can bring AI into their organisation to enhance services, helping to provide that competitive edge.