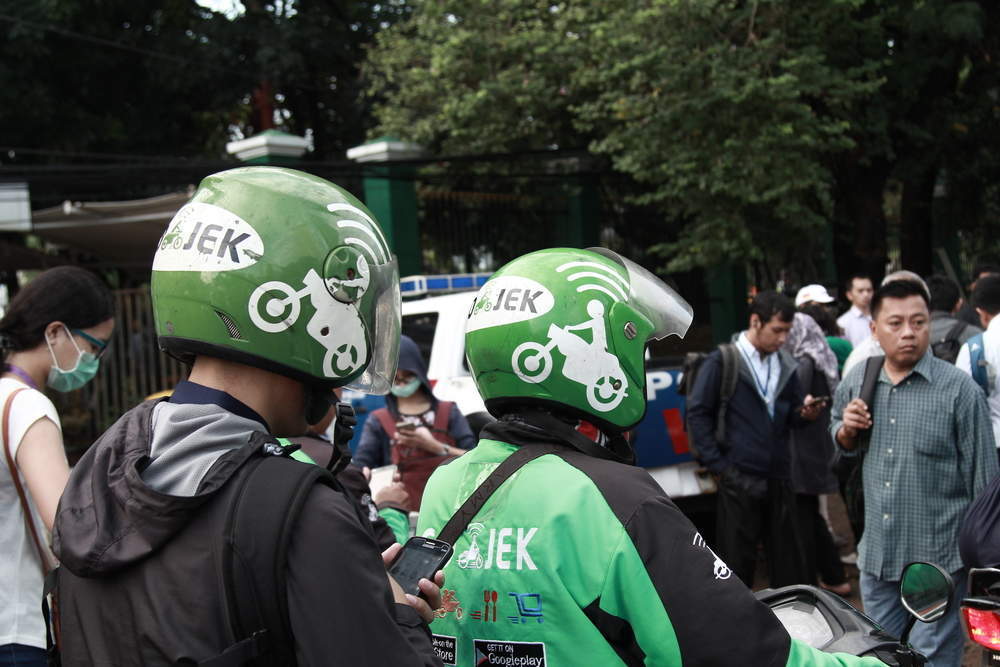 Indonesia's ride hailing app Go-Jek plans to launch an initial public offering in Indonesia, company president Andre Soelistyo said on Monday.
A time-frame for the IPO listing on the Indonesia Stock Exchange has not yet been revealed, but talks are underway with the chief executive of IDX who Soelistyo met today to discuss regulation, according to Reuters.
What was said:
Soelistyo said:
We discussed what technology companies need (to do an IPO) and how (the exchange) can provide access.
The tech start-up is also considering the possibility of a dual listing with another stock exchange, but no details on the choice of listing venue were disclosed.
As south east Asia's largest on-demand transport company, Go-Jek operates in around 50 cities around the country, delivering people, food, logistics and payments, on roads with some of the world's worst traffic.
Indonesia's largest unicorn boasts a fleet exceeding 400,000 drivers, including motorcycles, cars and trucks, and was voted the most popular ride-hailing app in a recent survey reported by the Jakarta Post.
As one of Asia's most promising delivery apps, Go-Jek won investment from Google and BlackRock in a round of fundraising on 26 February, beating expected targets of $1.5 billion.
The company is valued at around $5 billion, according to the Jakarta Globe.
Why it matters:
There's a fierce battle going on in east Asia for control of the ride hailing market.
In February China's Didi Chuxing announced plans to expand into Japan later this year in a partnership backed by Japanese investor SoftBank. Late last year, the company was valued at over $50 billion after raising over $9 billion in 2017 alone.
Recently, Didi acquired a controlling stake in 99, Brazil's leading ride-sharing app. At the time, Didi's founder and chief executive, Cheng Wei, said:
"Globalisation is a top strategic priority for Didi.

"With enhanced investments in AI capabilities and smart transportation solutions, we will continue to advance the transformation of global transportation and automotive industries through diversified international operations and partnerships."
Meanwhile, Go-Jek plans to expand its business beyond Indonesian borders by setting up operations in the Philippines in early 2018, with other Asian countries to follow later that year, it's chief technology officer said in December.