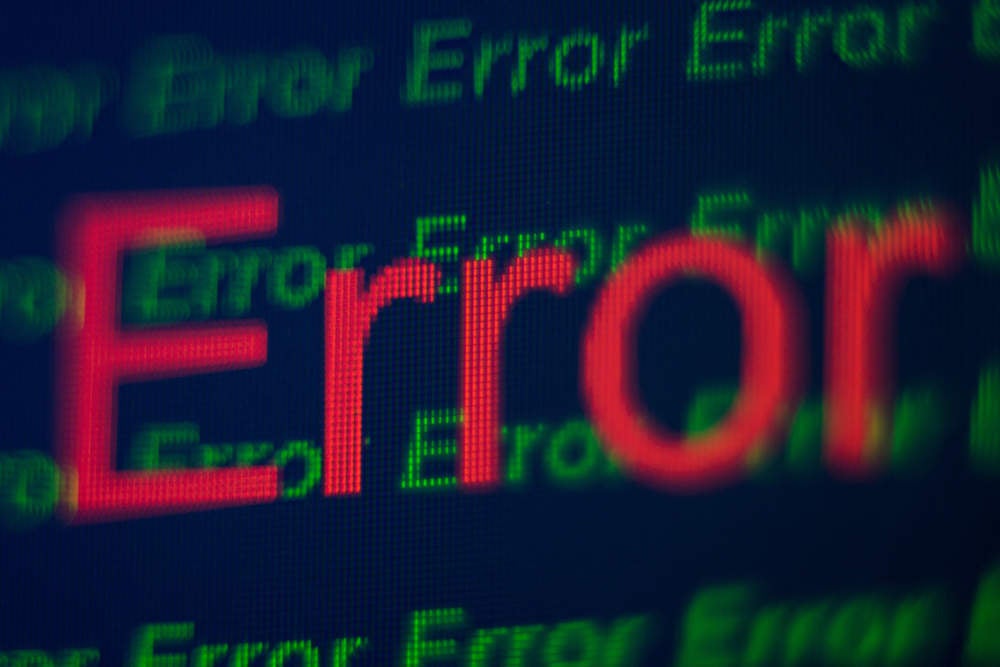 Since its introduction to the public in the early 1990s, the internet has come a staggeringly long way.
Where it was once a curiosity and used by just a few universities and businesses it now has around 3.4bn users (almost half the people on the planet), according to the International Telecommunications Network.
We rely on the internet for everything from communication to shopping to storing documents to transactions to education.
The internet has become so ingrained in our lives that it is altering the way our brains work.
According to a 2011 study from Columbia University, the internet has made our memories worse. People tend to remember things if they believe that memory is the only way they can access that information.
However, now that the internet has become the primary form of so-called transactive or external memory, and it's so easy to access, we don't need to memorise things anymore.
How well do you
really

know your competitors?

Access the most comprehensive Company Profiles on the market, powered by GlobalData. Save hours of research. Gain competitive edge.
Company Profile – free sample
Thank you!
Your download email will arrive shortly
Not ready to buy yet? Download a free sample
We are confident about the unique quality of our Company Profiles. However, we want you to make the most beneficial decision for your business, so we offer a free sample that you can download by submitting the below form
By GlobalData
Instead of remembering and retaining information, internet users remember the pathway to that information through the web. The only things internet users tend to remember with any consistency are the things they can't find on the internet.
All this is to say that humanity as a species has come to rely on the internet so intensely that this relationship borders on dependence.
So, with it being World Internet Day this Sunday, we have to ask — what would we do if the internet stopped working?
This is the second part of our exploration about what we'd do if the internet went down. If you're interested in how the internet works and what might cause it stop working, you can read about it here.
What would be the impact of the internet going down?
In the event that, for one of the reasons mentioned above, the internet did go down what would happen?
Thankfully, it's never happened on any massive scale, so we don't have too much to go on. However, short outages in various regions can give us some idea about how the loss of the internet would impact us.
The impact on business
A few days of no internet
While plenty of companies preach doom and gloom whenever their internet goes on the fritz, that's not necessarily the case. At most, internet outages tend to last a couple of days at most.
Even if your business does rely on the internet to function, such as the travel industry for example, missing a few days isn't necessarily the end of the world. After all, most world economies are built to withstand having a few days off every now and then. After all, most major Western countries have long weekends, and other periods where not a lot of work gets done.
Most businesses would lose a few days work then just have to work at double speed to get things back up and running when the internet was back.
In 2008, the US State Department asked Scott Borg at the United States Cyber Consequences Unit to look into what would happen if the internet went down. His team looked at general economic statistics as well as the quarterly reports from the 20 businesses claiming to be most affected in each incidence of the internet or computers going down since 2000. What they found was that, despite some small losses, none of the companies were crippled by losing the internet for a few days.
Borg also found that, in some cases, lack of internet actually increased productivity. Without their online tasks, staff had more time to focus on work they'd been putting off. Borg said:
"We jokingly suggested that if every company turned off their computers for a few hours each month and made people do the tasks they postponed, there'd be an overall productivity benefit. I see no reason why that wouldn't also apply to basically the whole economy."
A longer period of no internet
But while a few days without internet wouldn't cripple businesses, any longer than that could have a significant impact.
For a start, non-salaried workers would be disproportionately affected. The uber drivers, delivery drivers, plumbers, electricians, and others who rely on the internet to get jobs would lose out on days of income. Meanwhile, salaried jobs would probably have the luxury of treating the lack of internet as a bit of a 'snow day'.
In addition, certain parts of life we don't even associate with the internet would change too. Traffic lights, for example, get their instructions for when to change from computers connected to the internet. Without getting new information from these systems, traffic lights would end up going haywire.
Similarly, hospitals and other major services would start experiencing problems. Hospitals have an internal database, but without the ability to download further patient data, they'd soon be facing a crisis.
And while you can probably imagine the impact on services like Amazon, brick and mortar stores and restaurants would be affected too. Most shops use some kind of online inventory management system to keep track of their supplies and ordering. Without that information they'd struggle to function, and food shortages could certainly start to happen as customers tried to stockpile food.
The world of finance would be in disaster too. Without the internet, stock markets around the world would almost certainly close. Credit transactions for purchases and bank to bank transactions would completely stop. So you couldn't use your card. Oh, and getting cash out would be difficult too since most ATMs are connected to the internet.
Suffice to say, you could expect absolute chaos and mass panic. And that's just after the public hears that they can't access Verdict anymore!
It has happened before
In a recent Reddit thread, people were asked about the impact of an internet outage. One user described the scenes they saw in their local town when the internet went down:
"I live in Arizona and a recent incident made it very clear how reliant we are on the Internet. Someone cut a trunk line in Phoenix. It knocked out cell phones and Internet trough nearly the entire state. Because there was no communication (except radio) most people didn't know why everything went out. Red dawn thoughts occurred to most. (It is Arizona.)

"While in total it was probably less than 12 hours, panic was pretty clear. Banks shut their doors and dropped their bars for protection. Grocery stores told people not to come in unless they showed cash at the door. People were running all over trying to get money and supplies. Extend that 12 to 48 and you'll have a real problem. Infrastructure begins to shut down and people start feeling actual fear. Financial loss starts to seem relatively insignificant to the other effects."
The impact on people's minds
The bad things
Of course, the impact on business and infrastructure is one thing to consider, but how would the internet going down affect people personally?
After all, the internet is ultimately a communication tool. It connects us to distant friends and family members who we'd be cut off from without it.
In 1975 a fire at the New York Telephone Company cut off phone service for 23 days for 300 blocks in Manhattan. A study taken immediately afterwards found that four-fifths of respondents missed the phone in that time period.
Respondents who said they enjoyed and needed the telephone were found to feel isolated, uneasy, and less in control without it. Most people said that what they valued about their phone was the 'symbolic proximity' it offered with family and friends.
In the same way, the internet offers that same symbolic proximity to its users. The average internet user in the UK spends 25 hours a week online and checks their phone 200 times a day.
Without that ability to constantly reach out to distant friends and family, it stands to reason we'd be more lonely.
And that anxiety extends to other areas of our lives too. Smartphones and laptops give us access to the world's largest repository of information whenever we need it.
We don't need to feel anxious about knowing what to do at all times, because the internet is a resource which can offer help and guidance. A Virgin Media study in 2009 found people felt anxious when cut off from that resource.
The positives
Of course, a life without the internet would have its upsides too.
In a story about internet addiction, Verdict spoke to Anya Kamenetz, an author and advocate for cutting down on internet time. Kamenetz told us:
I think [we've] been able to hide behind the inconclusiveness of the evidence for too long. The truth is that numerous studies have shown that spending too much time on screens can contribute to ADHD, sleep deprivation, anxiety, depression and other mental health problems, but it's easy to point to other factors.
In an article published in The Atlantic Jean Twenge, a professor of psychology at San Diego State University cites evidence that teens in the US who spend three hours a day or more on electronic devices are 35 percent more likely to have a risk factor for suicide.
So perhaps time off the internet would do us good rather than harm in the long run.
In addition, there are some studies which suggest that wifi could be responsible for conditions such as insomnia. If so, that could suggest that being without the internet could have a physical impact on humanity too.
There's also the issue of memory we brought up above.
The Columbia University study also proved that lack of internet improves memory response because we are forced to retain the information we learn. Perhaps after a few years without the internet we'd all be able to recite Edgar Allen Poe's The Raven in its entirety!
In conclusion
The most important thing to remember is that the internet is probably not going to go down anytime soon.
Even if the internet does ever go down, chances are, we'll have bigger concerns than WhatsApping our friends. Those worries are more likely to revolve around the destruction of society as we know it.
What's more likely is a momentary lapse in connection lasting a few days. In that time, it's important not to panic. The economy is able to survive without the internet for a few days. That is, just as long as everyone is works hard when services are back up.
If the internet ever did go down, it would provide an opportunity for some much needed introspection. We could take a note about how we use it, and plan for other outages. We could use the time wisely to maximise our productively in offline tasks.
In fact, we could do a great number of things if we had a few days offline. But then again, introspection isn't often humanity's strong suit…
Still, on the off chance that any of this does come to pass, it might be worth having a back-up plan in place!
If you're interested in how the internet works and what might cause it stop working, you can read about it here.