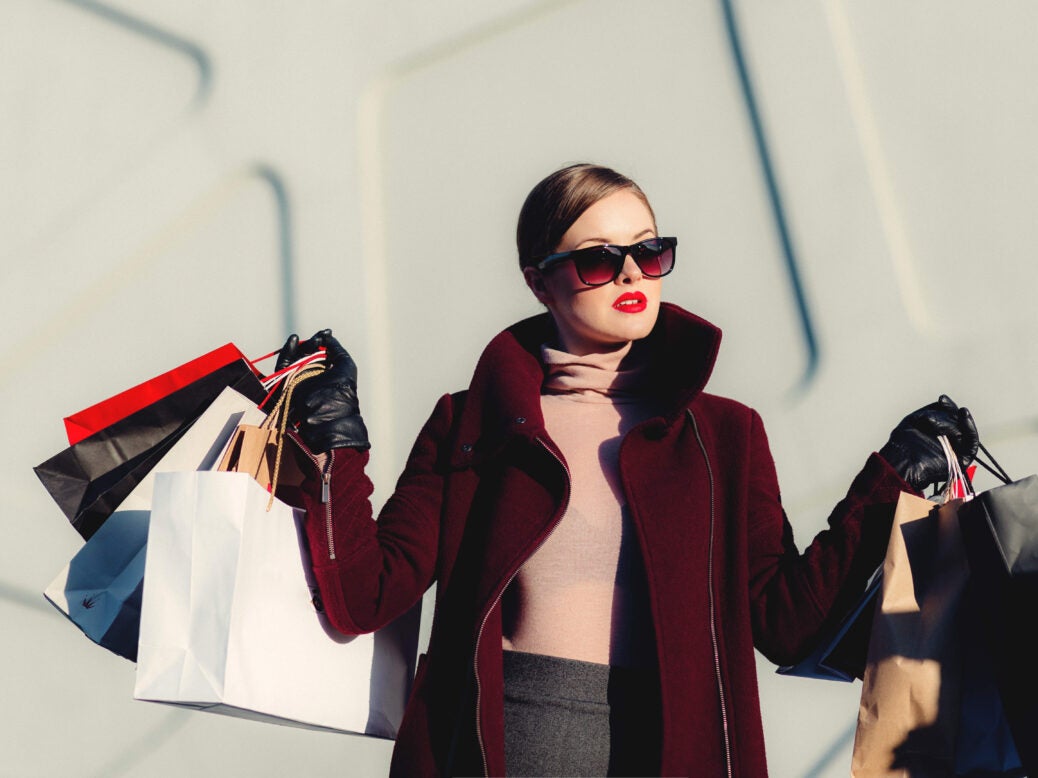 The expectations of luxury shoppers are changing.
While luxury is synonymous with expense and inessential lavishness, does luxury mean the same today as it did in years gone by?
Apparently not, according to research from Sabre Hospitality, who has found people now value unique experiences over a hefty price tag.
Sabre describes the changes as: "Status has become less about 'what I have' and much more about 'who I am'."
This change means the market needs to cater for more tasteful, creative, ethical, and bespoke luxury.
Exclusivity is still the key to luxury
People are striving to find brands that will help them become their idealised vision of themselves, according to the report.
Their aim is increasingly often to become better people and to shop ethically, in order to improve their own well-being.
According to the Global Wellness Institute, global wellness tourism grew by 14 percent between the years 2013-2015 — double the rate of overall tourism. It is also estimated to increase by another 37.5 percent by 2020, hitting an industry value of $808bn.
Luxury travellers are on the hunt for brands that can aid their self-improvement without sacrificing their self-indulgence.
They are looking for trips filled with unique experiences and fuelled by innovative products. Travellers are now actively seeking experiences or exciting events that could be shared on social media.
According to the report:
Having the 'best' used to mean seven-star service. Now, status-hungry consumers seek off-the-grid experiences that convey prestige because they are unique and a contrast to traditional luxury.
Luxury, until now has been linked to wealth, status and possessions. The recent shift away from this is due to rising disposable incomes.
Expense no longer exudes status
Many things that used to be seen as a luxury now are not. Smartphone and other technology induced instant gratification has opened up a whole world of opportunities for the luxury market.
Having a personal assistant, for instance, was an extreme luxury for the mega elite or successful business people, certainly not for your average Joe.
This is no longer the case, with the invention of home help devices, such as Amazon Echo — featuring Alexa, a virtual assistant who knows pretty much everything!
Now you can practice your demanding Devil Wears Prada routine, "Alexa, order coffee" or "Alexa, get the phone number of the local dry cleaners!"
With your voice you can ask it to play you your favourite music, order a taxi, turn off your lights, or tell you the news, just to name a few.
High-quality meals at home without slaving away over a hot stove were reserved for people who could afford a personal chef.
Now you can Deliveroo.
With apps like Deliveroo and UberEats, offering restaurant quality food, delivered to your door with just the touch of a button – this is no longer a luxury – it is standard.
Thankfully, high-end versions do exist, Supper, a food delivery service in central London, specialises in upmarket and Michelin star deliveries.
You can get caviar, foie gras, or steak tartar delivered to your doorstep, complete with cutlery and napkins.
Supper imported 12 custom built scooters from Japan with temperature controlled storage containers, to keep food at its optimum freshness and quality.
On demand is everywhere
With food delivery a convenient alternative to going to a restaurant — does this mean convenience is replacing luxury?
The luxury market is beginning to use this to its advantage with apps that want to help take the effort out of doing almost everything.
For those exhausted during a trip to the Big Apple, or need a cool shower after a walk around San Francisco? How about a recharge?
Recharge is a pay per minute luxury hotel app that wants to change the way — and why — people book hotels.
Recharge is currently only in NYC and San Francisco and prices range from $0.66 to $3 a minute, at hotels including the Knickerbocker and W New York.
If elaborate extravagance is still your thing, perhaps you should download the Blade app.
The on demand helicopter service can whisk you from Wall Street to JFK in just six minutes!
Blade is available in New York City, the Hamptons, Miami, and the Bahamas.