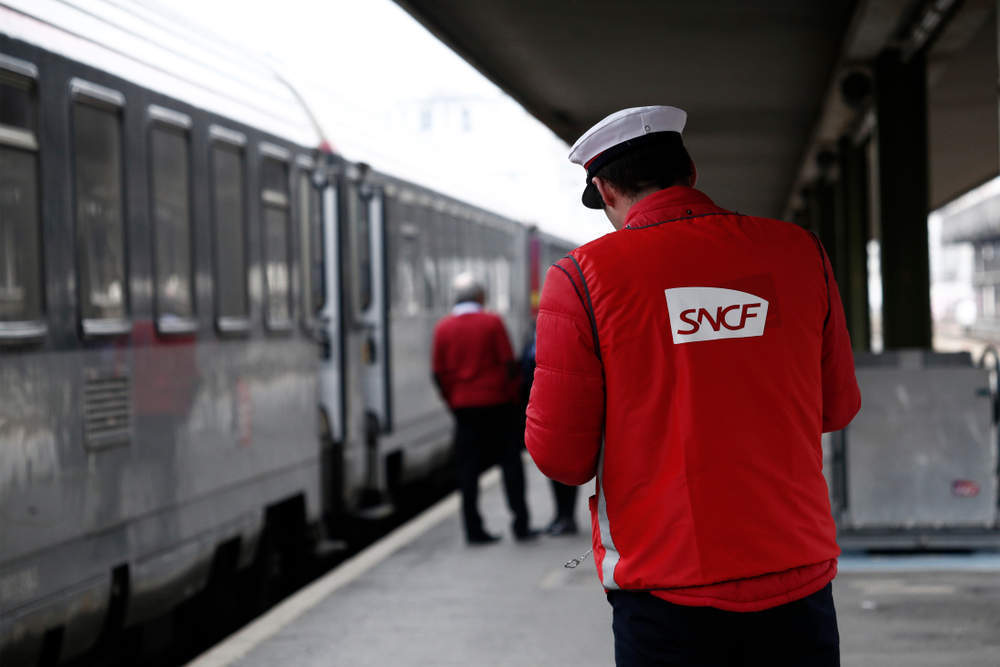 Three months of railway strikes in France begin in earnest today as workers rally against French President Emmanuel Macron's plans to overhaul SNCF, the state railway.
Train drivers and other staff of SNCF walked out at 7pm local time last night, starting a planned series of rolling strikes on two of every five days until 28 June.
The main protests start today – which the press has labelled Black Tuesday – with only one high-speed TGV train out of eight expected to be running and just one in five for regional services.
Three-quarters of Eurostar trains between Paris and London and one in three trains between France and Germany will operate.
Unions said that the strikes were designed to have a maximum impact on traffic and they expected to cause major disruption to France's 4.5 million railway passengers.
The industrial action is a protest against Macron's plans to make the railways more competitive, which include phasing out special SNCF contracts such as automatic annual pay rises, early retirement, protection from firing and free rail tickets for close relatives.
The Macron administration wants to put new railway workers on contracts closer to those elsewhere, with the longer term aim of meeting the EU requirement to open up state railways to competition by 2023.
The SNCF is currently struggling with large debts and it costs 30% more to run a train in France than other countries.
Some have compared the standoff between Macron and the railway unions with former British Prime Minister Margaret Thatcher's infamous fight against British coal unions in 1984.
It is the biggest test yet of the power of Macron's reform agenda against union opposition.
Macron is expected to push through his measures for SNCF via executive orders, as he did with changes to France's strict labour code in September.
These made it easier for firms to hire and fire workers and went through despite union resistance.
Unions are less widespread in France than elsewhere in the EU, with only 11% of the workforce part of one, but they have traditionally been economically and politically powerful.
Many union members see Macron as the politician who wants to break the unions' power in France for good.
Coordinated strikes are also anticipated to begin today from rubbish collectors, some staff in the energy sector and employees of Air France, although these will be less wide-ranging.