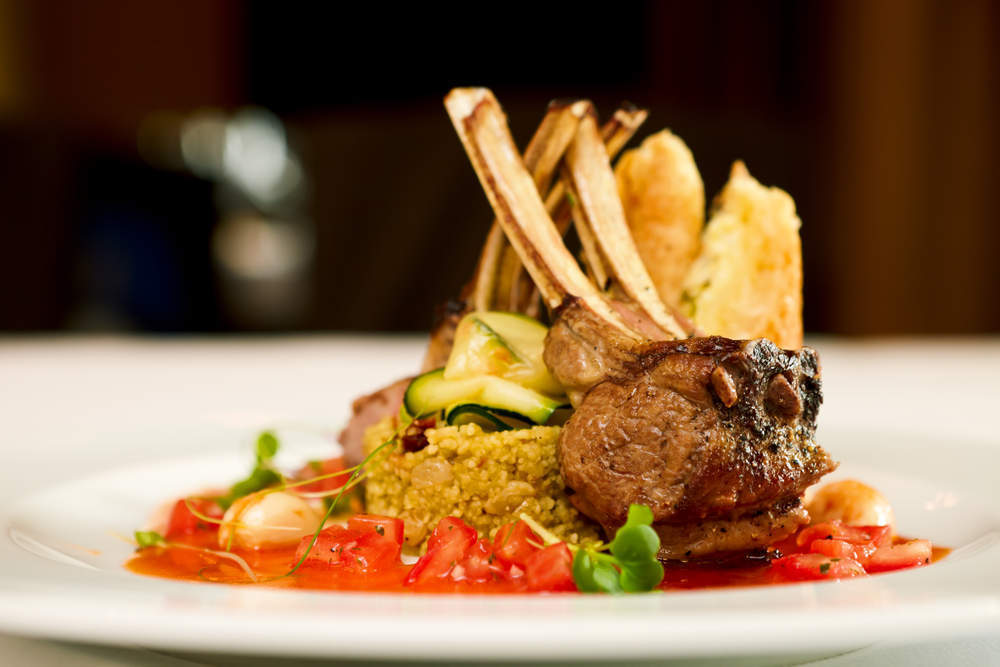 This week will see the crème de la crème of New York fine dining celebrated, as Michelin prepares to release its annual Red Guide for New York City.
The Michelin Guide NYC 2018 will go on sale today, Monday, 30 October. It will provide an insight into the best food experiences that the city has to offer. Inspectors have spent the year scouring the city for restaurants that offer high quality dishes that are worth going out of your way to try.
Pizza, bagels and barbeque dominates the New York City food scene. However, there are plenty of fine dining experiences to be had too. Since the list was first published in 2006, the number of Michelin star restaurants in the city has doubled from 39 to 77. Yet more are expected to join the ranks of the eatery elite this year.
The number of one Michelin Star restaurants in New York City continues to increase. However, few restaurants have managed to earn the industry's biggest prize. Three Michelin stars are only awarded to those that consistently produce high quality, creative and unique dishes. Only 163 restaurants around the world have earned the honour so far.
There are currently six three star Michelin restaurants located in the city. Three of those were handed the highest rank in Michelin guide NYC's inaugural year.
Since promoting Eleven Madison Park and Chef's Table at Brooklyn Fare back in 2012, Michelin has declined to add to NYC's list of elite restaurants since.
There is no certainty that any three stars will be awarded this year. However, critics have picked out three restaurants that they believe to be deserving of the award. Could one of them take New York City's three star offerings to seven?
New York City restaurants tipped for three Michelin stars
There are a number of restaurants capable of passing the Michelin taste test. However, whether they are added to the prestigious list will have been determined by their ability to impress the inspectors on the day.
With incredibly crafted menus and consistency on the side, these two star restaurants are already viewed as some of the best places to eat in the city.
Momofuku Ko
Opened following the success of restauranteur David Chang's Momofuku noodle bar, Momofuku Ko puts a fine dining twist on Momofuku's noodle and bun dishes.
This is a great example of how Michelin places all focus on the food. Environment and service are given little attention by Michelin's inspectors. Momofuku Ko doesn't offer the kind of fine dining that you might expect from such an establishment. Diners are seated along a bar and handed their food across the divider by the chefs.
This used to go on behind a boarded up window covered in chicken wire. If you didn't know what delights lay inside, you would have assumed this place to be a somewhere best avoided.
Restaurant critic Andy Hayler, the only person to have visited all 163 three star restaurants in the world, previously described Momofuku Ko as "not a place that is trying hard to entice diners".
However, the restaurant continues to do just that with its ever-changing menu. Likewise, having now relocated, the restaurant has shed its exterior inadequacies.
Despite his qualms about the restaurants location and service, Hayler had few complains about the restaurant's food offerings. He told Verdict:
"This is certainly some of the more capable cooking in New York."
Aska
Offering Nordic dishes in the heart of Brooklyn, Aska only debuted in the Michelin guide last year. Jumping straight in at two stars, Fredrik Berselius' creation is being tipped to go one further this year.
It would be a surprise inclusion, given that Aska is still a relatively new entry to the guide. However, offering a cuisine that is uncommon in the NYC area, this is the perfect candidate for Michelin's top rating. Aska promises to take diners on a "culinary journey of Scandinavian flavors" and certainly delivers.
Aska's rising popularity means that it's often difficult to get a table. Just ten tables are served each night. However, this is one of those places that is worth waiting for, even if it means booking weeks in advance.
The Modern
Acclaimed restaurateur Danny Meyer, the chef behind the Shake Shack chain, could be set to add another Michelin Star to his collection. Should The Modern achieve the highest rating, Meyer would own two of the seven three star restaurants in New York City. He currently owns the three star Eleven Madison Park, as well as one star establishments Gramercy Tavern and GreenRiver.
Ran by chef Abram Bissell, The Modern serves up an evolving menu of modern French cuisine that has earned the establishment a host of top reviews and awards. Likewise, while not required to feature on the Michelin list, the restaurant has also been praised for its exceptional level of service.
Speaking of his visit to The Modern, Hayler said:
"Overall this was a very enjoyable meal, the menu approachable and carefully prepared. Many New York restaurants seem overrated to me, but I have no issue with the two stars Michelin have granted this."
The Michelin Guide NYC 2018 will be released later today.