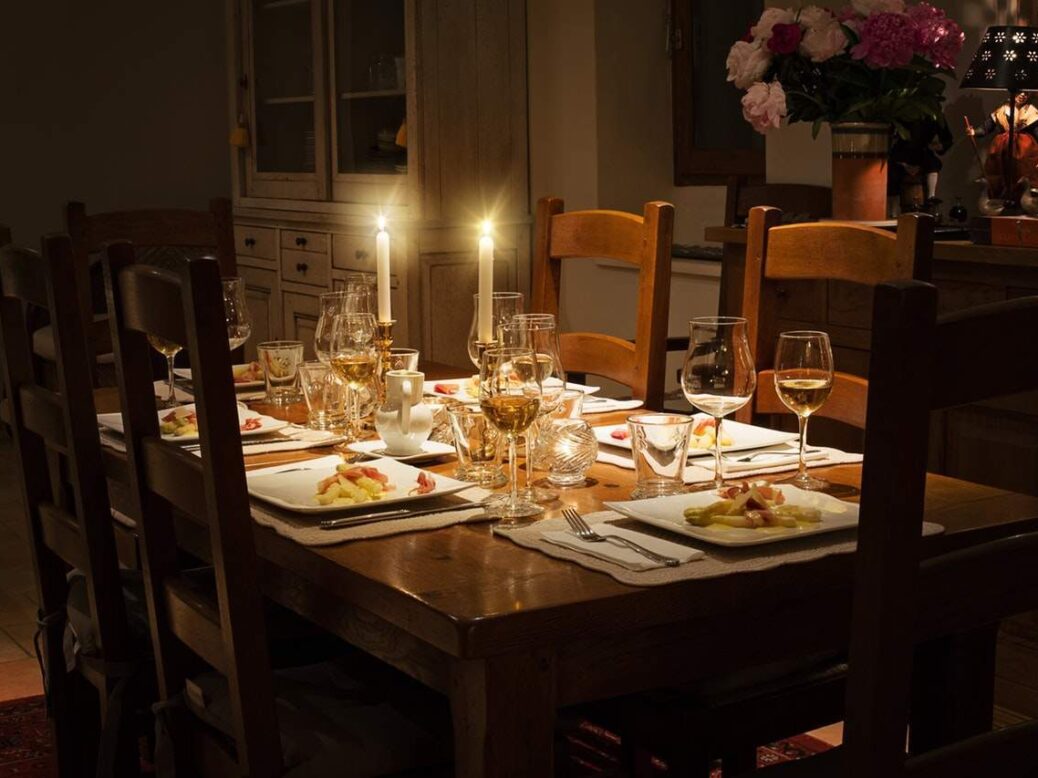 Michelin Stars are the culinary world's greatest status symbol, but what does it take to get a raving review from the famed restaurant guide?
Michelin stars for excellence are handed out by French tyre company Michelin annually in the Red Guide, a reference book for restaurants and hotels.
There's no knowing exactly how restaurants are selected to receive a star. The publication is notoriously secretive about its selection criteria.
Anonymous inspectors can turn up at any time to review a restaurant. They do not identify themselves and eat and pay as any diner would.
It is down to their judgement whether an establishment receives a star or loses one, so if there are any Michelin Star requirements set in stone, it's to be at the top of your game consistently. One poor meal could cost you the chance to earn a Michelin Star.
While the exact Michelin Star requirements are unknown, here's a rough guide that provides a decent idea of what it takes.
How to earn one Michelin Star
According to the guide, one star is usually awarded to places that are worth visiting if you're in the area.
It's worth noting that Michelin Stars are awarded solely based on food quality. Inspectors take no interest in the restaurant's appearance, atmosphere or service.
In order to earn a Michelin Star, you must produce consistently high quality dishes. Chefs should be able to produce all dishes to the highest standard and show a "mastery" of their trade.
Likewise, your menu should have personality that distinguishes your restaurant from other establishments. The Michelin guide aims to highlight standout restaurants, so you're unlikely to feature if your French cuisine is no different to the French cuisine on offer up the street.
According to former Michelin inspector turned leaker Pascal Rémy, you first need to get on to Michelin's "to review" radar in order to earn a star. This list is compiled from past reviews on local blogs and publications.
The one Michelin Star club isn't as exclusive as you might think. In 2016, the guide included 2,114 one star restaurants.
How to get two Michelin Stars
Things get a little more difficult from here. The guide states that two Michelin Star restaurants are worth deviating from your planned route to visit.
In France, the country with the most Michelin Stars, there are 80 two star establishments, compared to 492 one stars.
The two Michelin Star requirements are much the same. Inspectors will still focus on the taste of a dish. However, they are also likely to consider the quality of the ingredients used. Many two star chefs source unique and rare ingredients to add to their dishes in order to provide something that diners can't get anywhere else as a way of maintaining their rating.
Likewise, you must also step up your consistency. The the odd kitchen mishap is unlikely to cause any major issues in a one star establishment. However, it might do in a two star restaurant. One star restaurants are only inspected every two years, but two star restaurants are supposedly checked monthly.
How to get three Michelin Stars
Michelin only award three stars to restaurants that are worth going out of your way to eat at. Unsurprisingly, very few earn such a prestigious rating.
While earning one and two stars largely comes down to whether you're able to please a particular inspector on the day, entering the elite club of three Michelin Star restaurants requires the approval of a number of inspectors.
Once again, the requirements are largely the same. However, food quality, ingredients and chef technique must be exquisite.
Likewise, according to Rémy, reputation also plays a part in the three star selection process.
Restaurants and chefs that have been involved in scandals or have questionable backgrounds are unlikely to be awarded the guide's highest rating. The former inspector points to famous German chef Alfonso Schuhbeck, who was previously accused of money laundering, as an example.
Creativity plays a big part in the selection process. Inspectors are looking for unique experiences, so creative chefs that start new food trends are usually top of the pile for a third star. Heston Blumenthal is a notable example.
Michelin Star requirements: is Michelin an exclusive club?
Michelin is often wrongly branded as a fine-dining guide. However, that isn't the case.
Yes, many of the included restaurants do charge huge sums of money for fancy meals. However, there are no rules for types of cuisine or price of food where the Red Guide is concerned.
Last year's edition saw a Singapore food truck handed a Michelin Star. Diners can grab a meal from HK Soya Sauce Chicken Rice and Noodle food truck for approximately £1. In return, you receive a dish that Michelin inspectors deemed to be among the world's best.
Singapore's Hill Street Tai Hwa Pork Noodle, another food stall, also earned itself membership to the Michelin Star club.
Likewise, Britain's best fish and chip shop, Kingfisher Fish and Chips in Plymouth, has been tipped to earn a star in this year's edition.
Being trained by a Michelin Starred chef, having a popular inner-city eatery and serving up plates of le plateau de fromages affinés might make earning a star a little easier, but it definitely isn't required.