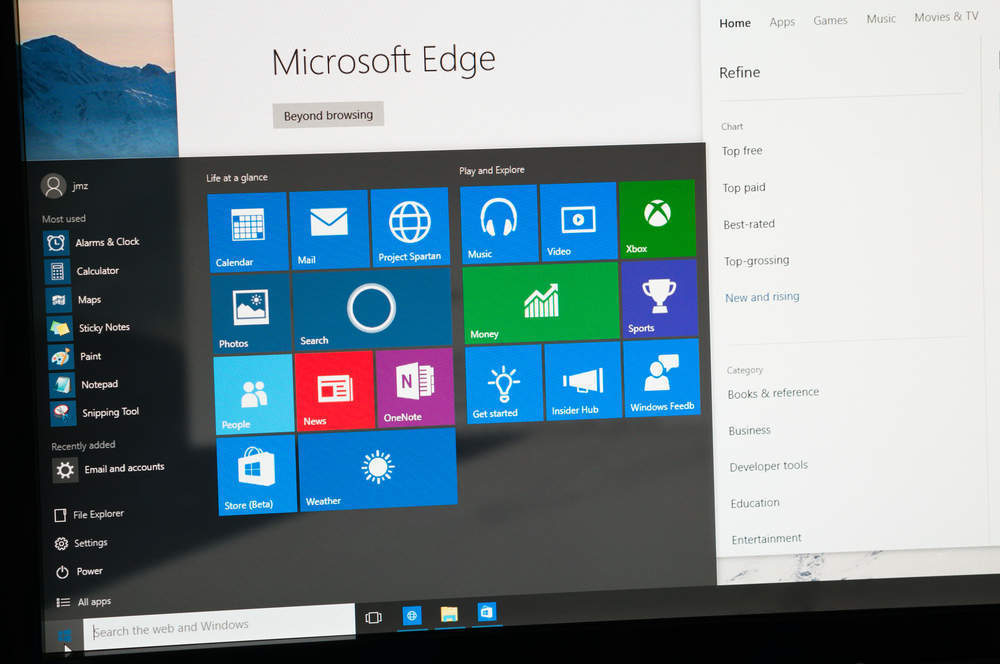 Microsoft is swiftly moving towards its next major update for Windows 10, called Creators, out next month.
Microsoft is looking to provide an upgrade to its Edge browser, Windows Defender, privacy controls, gaming mode, and HoloLens features.
According to Microsoft, the new version of Windows 10 will also provide better control of privacy features, which has so far been one of the primary concerns surrounding Windows 10.
Microsoft is expected to follow up the Creators Update with a second update for Windows 10 later in the year, thought to include a revised design language and some features that couldn't be included in time for Creators.
The evolving Microsoft strategy
With the launch of Windows 10, Microsoft attempted to merge its various software platforms across different devices under one Windows brand.
Windows 10 was rolled out with various new features replacing its traditional browser. Internet Explorer was replaced with the Edge browser; there was the revamped Defender Advanced Threat Protection; Windows Hello – which supported logging onto Windows using iris, fingerprint or facial expressions; and Cortana – Microsoft's digital assistant for assisted search.
However, Windows 10 has so far been a mixed bag.
Though the market estimates released by Microsoft in November 2016 claim that Windows 10 led the usage chart with 46 percent of users (including PC and tablet users) compared to 39 percent for Windows 7 in the same category, this growth is still less than what the company expected when Windows 10 was launched.
Windows 10 has also drawn flak in the past over privacy policy concerns and mandatory automatic updates, and most enterprises have not been willing to conduct a mass upgrade to Windows 10 from Windows 7.
Even on the consumer side, aggressive tactics used by Microsoft in employing automatic upgrades to Windows 10 (from previous version of Windows) have provided the company a negative headline.
Nevertheless, reviews for Windows 10 have been generally positive, and Microsoft is still optimistic about Windows 10 getting to its target of a billion Windows user-base, although it will have to rely on periodic updates such as the Creators Update to keep enhancing the operating system.
In the company's own words — Windows 10 is a service, which means it gets better through periodic software updates.
The freemium model
The rollout and the reception to the Creators Update will be critical in determining how Microsoft's Windows as service strategy pans out: as a free update to the more than 400m devices running Windows 10, the update will introduce Microsoft's 3D and mixed reality vision to its install base.
Having lost out on the mobility race to Google's Android and Apple's iOS, Microsoft needs to not just get its business model on Windows as Service strategy right, but also ensure that the features added through periodic updates such as the Creators Update create enough buzz and excitement to keep consumers interested in Windows as a platform.