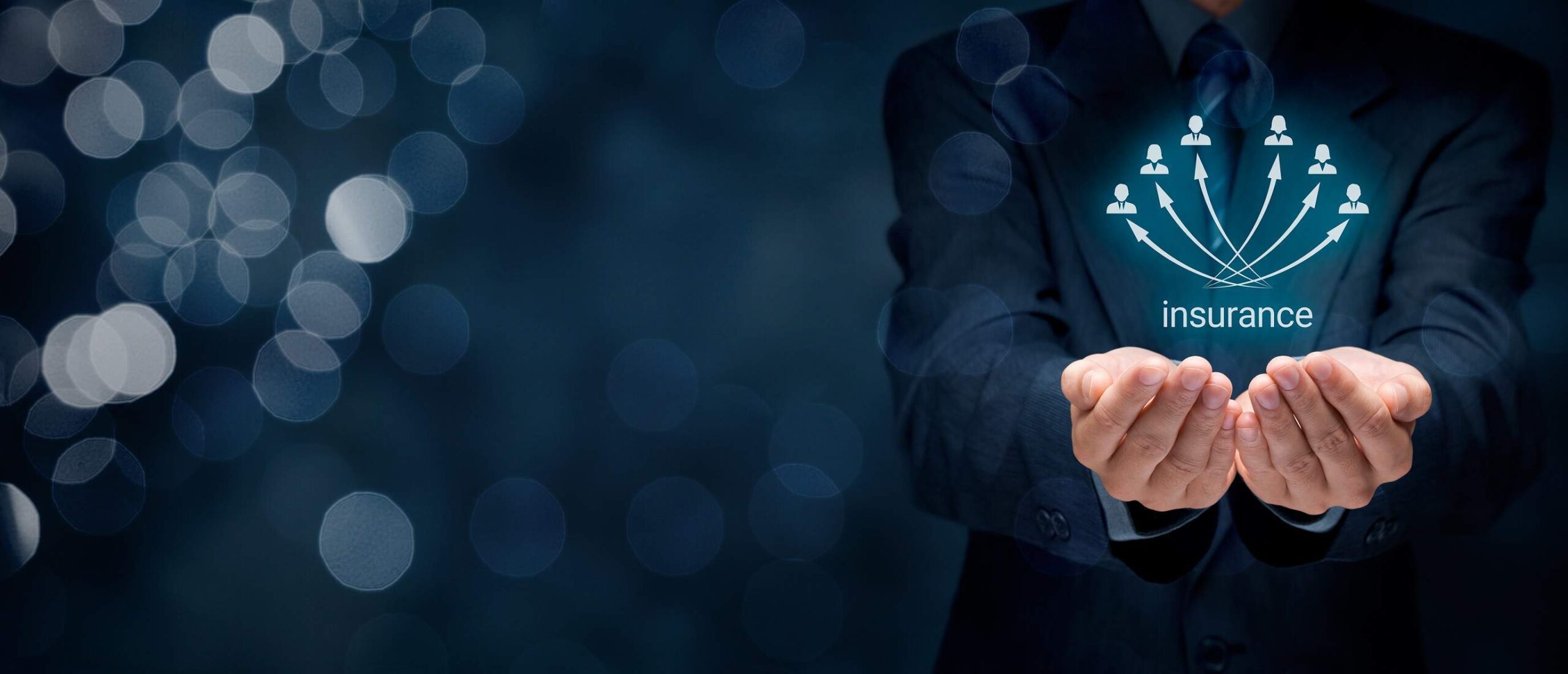 2017 is the year insurtech comes into its own, according to KPMG.
Insurtech — AKA insurance technology — is the catch-all term to describe the new wave of startups and innovation that are changing the decades-old sector.
Developments such as the Internet of Things (IoT) connecting millions of devices and artificial intelligence (AI) in particular are two of the major trends that are making headway in insurance.
Why insurtech is having a moment
Insurtech has been named the new fintech in part due to the amount of funding the new sector has started attracting.
Research by Willis Towers Watson Securities, the investment banking boutique, found that insurtech startups attracted $238m in investment in the first quarter of 2017 alone, showing that the technology is starting to take off.
Technology now has the ability to change, or at least improve, the customer relationship and AI is at the centre of it.

How well do you

really

know your competitors?

Access the most comprehensive Company Profiles on the market, powered by GlobalData. Save hours of research. Gain competitive edge.

Company Profile – free sample

Thank you!

Your download email will arrive shortly

Not ready to buy yet? Download a free sample

We are confident about the unique quality of our Company Profiles. However, we want you to make the most beneficial decision for your business, so we offer a free sample that you can download by submitting the below form

By GlobalData
The professional services company Accenture recently made insurtech a key component in its new fintech innovation lab in London.
It believes that AI, in particular, is critical to delivering increased levels of personalisation and better outcomes for customers, as the tech can be used to assess risks based on past experience, monitor risk in real-time, and even mitigate and prevent losses for customers.
 It's not hard to see why: insurance as an industry is ripe for technological innovation.
"Insurers are really in desperate need of improving their relationship with customers. They're usually seen as faceless, big corporations and there's a lot of room for improvement in trust and customer service," Stewart Mcewan, head of insurance at GlobalData, tells Verdict.
"Technology now has the ability to change, or at least improve, a lot of this relationship and AI is at the centre of it."
What benefits can AI bring?
Insurance, by nature, is a tough sell. It's a product you have to buy, say to drive a car, but it isn't a rewarding one. "You go to the gym to get in shape, there is a cost and a reward. With insurance, you never get a reward, there's just a cost," says Filiippo Sanesi, head of research and partner management at Startupbootcamp InsurTech, an accelerator for insurance startups based in London.
"The relationship between customers and insurers needed fixing, and with the new technology insurers and startups are bringing new products and solutions to market that actually fulfill your needs," he adds.
Artificial intelligence has found a nice home in the world of insurance. The rise of chatbots and super-fast communication is making the industry more dynamic and easier for its customers to understand.
"Insurance is a perfect for what a chatbot can do. It can be quite a tedious process, in terms of purchasing a policy. There's a lot of wording and policy details, things that usually people don't read into and they sign away. Then, they hit problems later on when they make a claim on their travel insurance policy and realise that something wasn't actually covered in the first place," explains Mcewan.
Insurers are beginning to using chatbots to help them educate and inform their customers about what they're buying. And, it makes the process faster. "Instead, a customer isn't spending half an hour filling in a car insurance detail, instead it's a two or three minutes WhatsApp or chat experience with something that's more engaging," says Mcewan."
The Australian arm of global insurer Allianz recently trialled a chatbot to answer queries on its website, named Ally and will use the results to inform and educate the bot. "We're seeing text messaging being favoured as a chat option and the use of bots driven by AI allow for a more responsive communication than email or a one-way insurance quote form," says Nagib Kassis, general manager of data, digital and innovation at Allianz Australia.
"It becomes a two-way conversation and responsiveness is key in driving customer centricity. This also enhances the customer experience and in the future could allow for more personalised offers based on the customer's exact needs."
US-based startup Lemonade is leading the way when it comes to bots and insurance. Earlier this year, it set a new world record by processing a claim using its bot, AI Jim, in three seconds. Writing on a blog post, Lemonade's chief executive and co-founder Daniel Schreiber, explained the process:
"Between 5:49:07 and 5:49:10, A.I. Jim, Lemonade's claims bot, reviewed Brandon's claim, cross-referenced it against his policy, ran 18 anti-fraud algorithms on it, approved it, sent wiring instructions to the bank for the transfer of $729 (Brandon has a $250 deductible), and informed Brandon of the good news."
"Usually, it can take forever to get your money back [when making a claim]. What Lemonade is doing, this is where you've got some really huge improvements with insurance and AI," explains Mcewan.
Insurance has what AI needs: data
Data is currently the backbone of everything that is happening on the internet. AI and machine learning algorithms need this data to run. And Which companies sit on top of these huge amounts of personal data? That's right, insurance.
"We have one of the largest data sets in the world – over 200m images. We're now able to train [the AI] on the same quantities that Google and Facebook does, using data that very few people have."
"Insurers have so much data, so much information. For instance, if you have black box technology installed in your car, it tracks the metrics on how fast you're driving, the way you take corners, what areas you're driving in. Insurers use this data to base your premium on actually driving ability," says Mcewan.
"At the moment, there's so much data that insurers are trying to get their heads around it and learn how to dig into it properly."
This is where a startup like Tractable comes in. It uses AI and machine learning to automate visual tasks, which are crucial to motor insurance. When a customer makes a claim, they take a picture of the damage on their car, and then body shops and insurers use Tractable's AI to analyse the damage and decide on the next steps to take.
"Billions of images are produced every year to back up the repair estimates of vehicles which are used to drive all the claim decisions. The billions of images around the world mean that not only is the value from performing this task with AI enormous, but it's also possible to train the AI because you've got these mountains of data," Tractable's co-founder and chief executive Alex Dalyac, tells Verdict.
Tractable has partnered with different companies, including the likes of Mitchell International, a US-based company which provides claim management software to bodyshops and insurers.
"Thanks to our partnerships and our work in this space, we have one of the largest data sets in the world – over 200m images to train on," says Dalyac. "We're now able to train [the AI] on the same quantities that Google and Facebook does, using data that very few people have."
In the automated space, it is thought that self-driving cars will be the next big issue for motor insurance. However, from Tractable's work, it's actually climate change.
"The interesting thing we're finding in America is that the market for automative claims is rising because the number of hailstorms and hurricanes is increasing due to climate change. When you have a catastrophic incident due to a big climate event like a hailstorm, you have entire regions of vehicles which are wiped out and that creates impossible claim spikes for insurers to manage manually," explains Dalyac.
"And that's where AI is so essentially because it is the only way to respond to an enormous influx of claims, so insurers need to have a fully automated solution."
The startup-established players relationship
What is interesting in the InsurTech space is the need for startups to collaborate with established players. For new startups such as Tractable, they need to work with a big insurance company at first in order to have access to the data that they need for their product.
"We're not just distributing products; we're working towards building accurate, personalised insurance products around people's lives."
This is beneficial for the big companies because it helps shape their innovation, according to Sanesi at Startupbootcamp. The startups the accelerator works with create products that match what its partners are looking for or need at their organisation. And it's a relationship that works well for them.
"Our startups don't want to be insurers – they work with our partners, our main clients because we want to add value to them, help them to leaner, and do things that are faster and better," explains Sanesi.
It's a complementary relationship between the new players who can learn from a bigger company as well as providing fresh ideas, something Phoebe Hugh, chief executive and co-founder of London-based insurance app Brolly knows from her background working at Aviva.
"We've got some great insurance partners that we're working with and I think the most exciting thing for them is that a lot of [the innovation] they can't do themselves and they really see us as a way of tapping into a new market that they haven't previously been able to capture," Hugh tells Verdict.
Brolly is currently working with ERV, a travel insurer and Hitchcocks, and can sell products through their beta app. The app is aimed at helping people understand their insurance: using machine learning models to find someone's policies in their Gmail account, to a recommendation engine that uses AI and machine learning to give customers insights into what they're actually paying for.
"We're not just distributing products; we're working towards building accurate, personalised insurance products around people's lives," says Hugh.
Brolly ultimately wants to learn everything about its customers so it will be able to create its own products, based on their individual preferences, to them.
"Once we start pricing our own products, we want to see if there are gaps that aren't currently being fulfilled in the market where we can build our own "brolly pollys" which are our Brolly-branded products," explains Hugh.
Where is it going to go next?
Once you incorporate the data and bring in new customers that are interested and excited about a product, facilitated by this still relatively new type of tech, there is no end to where it could extend.
For instance, at the recent DIA Amsterdam InsurTech conference, the technology company Philips said it would "love to team up with insurers".
According to Life Insurance International, the company's chief executive of health and wellness, Egbert Van Acht, thinks the digitisation of wealth through AI and IoT connected devices means now is the time for tech companies and insurers to work together to "achieve better outcomes".
Research by Gartner predicts that by 2020 there will be 20bn connected devices and the relationship between IoT devices and AI is a perfect partnership for insurers: turning the industry from a reactive one into a proactive one.
"The current idea is you give me some money and if something bad happens we'll compensate you," explains Mcewan. But with AI, "[it] could tell you your boiler is having malfunctions or your piping is about to burst so you can get it fixed and save you the damage."
"Before an insurer can be your best friend and help you with these things, there needs to be a level of trust and customer service built up with the customer, and this is what AI is for."