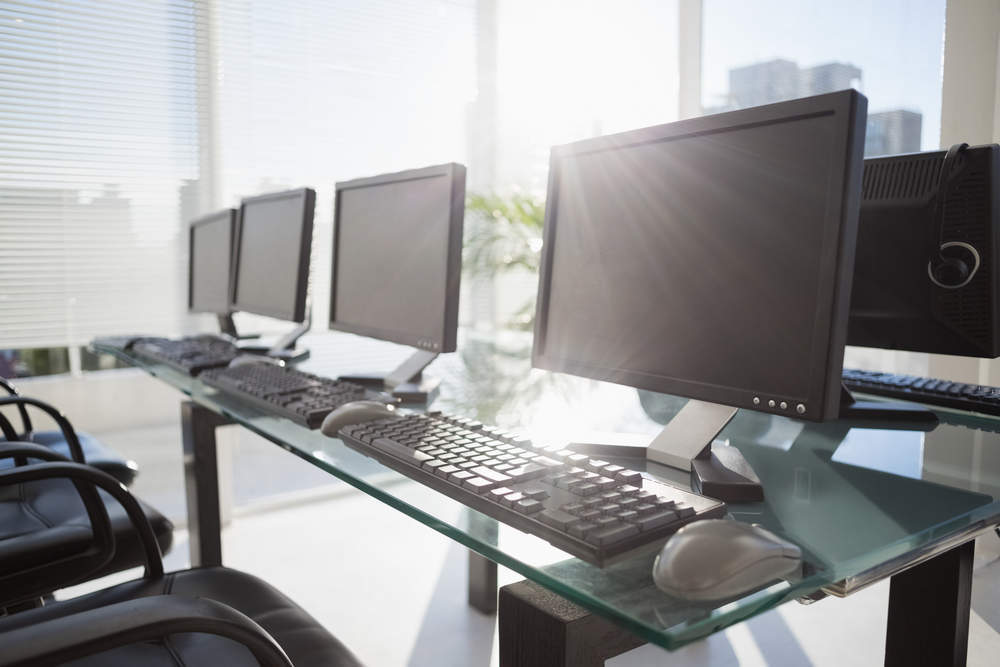 In 2014, research firm IDC put the number of ICT-skilled workers across the globe at 29 million – this includes professional software developers and approximately 18 million IT workers in operations and management. Although there have been no published updates to this calculation since, it's probably safe to assume that in the last four years that number has grown considerably.
Every business today, no matter its size, needs IT and, consequently, the people who are skilled in this sector, whether they are internal or part of an outsourced service.
The 18th September marks National IT Professionals Day, dedicated to IT professionals everywhere who keep businesses all over the world connected and productive.
This IT Pro Day, several business and IT professionals share their thoughts on the importance of the profession and those working in IT to support and facilitate modern business operations and continuity.
Alberta Bosco, Senior Product Marketing Manager, Puppet
"The watchword for today's IT professionals is automation, and using DevOps to support this. However, making this path to automation as smooth and successful as possible is easier said than done. After all, IT teams don't automate just for the sake of  automating; they do it to make the entire organisation run with greater efficiency and precision.

"DevOps and automation success relies as much on the sharing of learnings and common goals as the technology behind it. To this end, our recent 2018 State of DevOps Report laid out a five-stage roadmap for effectively deploying more automated services. This taps in to one of the key themes of IT Professionals Day – better understanding and more appreciation between the business and IT functions.

"As IT pros work towards broader automation, it is critical for businesses and IT teams to be following the same directive to maximise the  benefits and overall success. Only then can businesses truly appreciate the role that IT professionals play within their organisations."
Stephen Gailey, Solutions Architect, Exabeam
"No challenge is higher up the enterprise IT agenda than security. The IT Pros tasked with ensuring security in a modern enterprise require a Sherlock Holmes-esque persona – sifting through a slew of false positives and negatives that are part and parcel of the modern security environment. Security alerts are constantly being generated and the vast majority are little more than distractions and red herrings. It's the IT Pro's job to identify the real threats.

Each time a device or user interacts with a corporate network, the activity is logged. Thousands of logs are created every day and some are much more dangerous than others. To the untrained eye, each individual log may seem fine. As the Consulting Detective once said, there is a clear distinction between seeing and observing. It's only when all of this activity is linked together that the real picture begins to emerge.

It takes a truly skilled eye and the latest technology to detect a real threat as it forms amidst the clouds of uncertainty. In today's business environment, IT Pros have their work cut out. They know there are hundreds of adversaries out there, but with so many distractions, spotting the real threats takes skill: "The world is full of obvious things which nobody by any chance observes."
Steven Armstrong, Regional Director UK, Ireland & South Africa at Bitglass
"IT professionals in modern network environments have the tough job of balancing employee mobility with business security. A poor company culture with respect to employee mobility can open the proverbial floodgates to security vulnerabilities.

"Data breaches or security issues around Bring Your Own Devices (BYOD) policies stem from an organisational failure to adjust to modern workplace needs. Employees will work with whatever tools are at their disposal to make life easier, including unmanaged devices, and traditional security measures often prove ineffective in protecting data on these endpoints. A modern security culture should enable users to work the way they want from BYOD, inside or outside the corporate network.

"The threat of data leakage via unmanaged devices is serious, but having a culture of restricting staff access can actually make an organisation more vulnerable, not less. IT professionals that impose arbitrary restrictions on devices are forcing employees to work around the IT department, instead of with IT and that poses a far greater threat."
Nigel Tozer, Solutions Marketing Director EMEA at Commvault
"While many employees are quick to complain about IT in the workplace, IT pros have never had more asked of them. The business can be demanding, asking for everything from uninhibited access to the latest data and apps, through to seamless transitions to the cloud or AI adoption. And at the same time, it goes without saying (at least in the business team's mind!) that IT should ensure compliance with GDPR and protect against hacking or ransomware attacks.

"Delivering on all this is a tall order, especially as IT budgets have been kept flat in recent years. As consumers of IT, we can all be careless and open a dodgy attachment, create redundant data copies and use un-sanctioned cloud services. The same is true at a business level – more data is being created than ever, yet cloud and SaaS use means that data is disparate and more difficult to control or use effectively.

"So, on IT Pro Day 2018, spare a thought for those in IT: you might not feel like you're in a moving car that's having a wheel changed, but that's pretty much what's going on under the hood."
The contributions of those working in IT might not always be immediately visible, but without stable IT infrastructure and systems, managed and monitored by professionals with the relevant skills and expertise, the majority of businesses today would likely not survive.