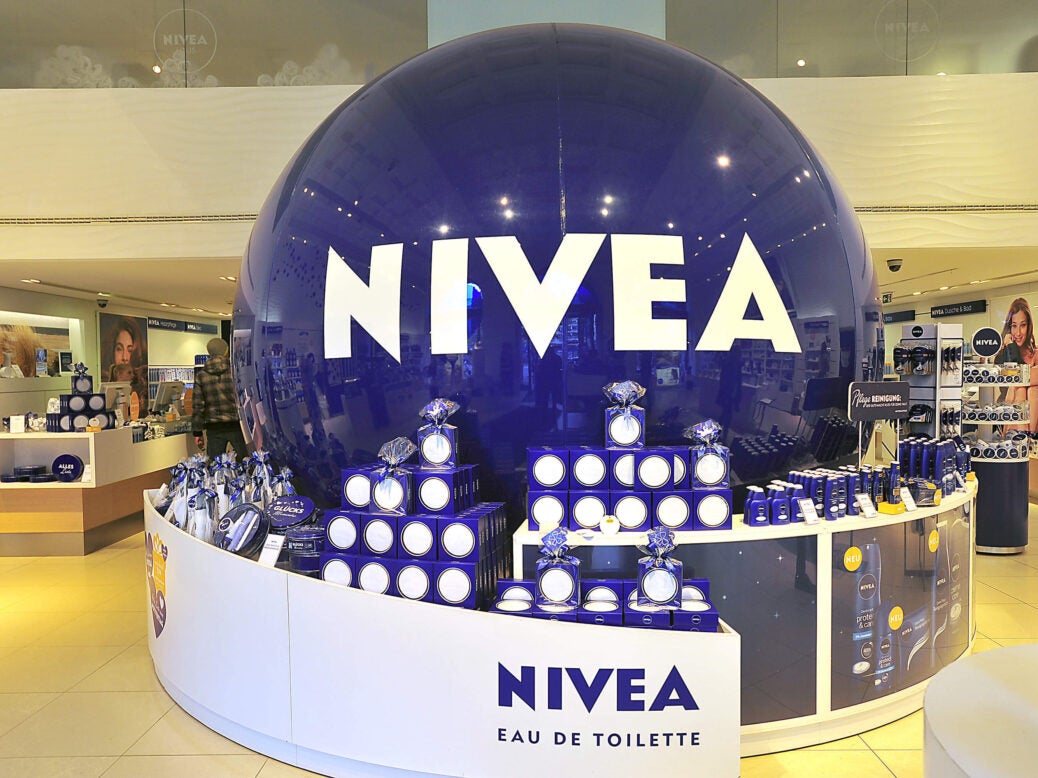 German skincare brand Nivea has found itself in hot water after its latest lotion advert has been branded 'racist'.
The advert shows a black woman using the new lotion with the tagline "visibly lightens".
The advert has appeared in countries including Nigeria, Ghana, Cameroon, and Senegal, and has been labelled "racist" and "colourist" on social media. Users on the platform have been tweeting with the hashtag #PullItDown to portray their anger at the ad.
Dear @niveauk @NIVEAUSA and all other #Nivea out there… This is not how to market in Africa. We didn't want 'FAIRER SKIN' thank you. pic.twitter.com/qBtYvfLNpA

— FOLA (@TheFavoredWoman) October 18, 2017
Nivea has responded to the criticism, saying:
"We would like to emphasise that this campaign is in no way meant to demean or glorify any person's needs or preferences in skin care.

"At Beiersdorf [Nivea's parent company], we develop our products with the objective of helping consumers to maintain their skin's health and beauty in all its diversity, and we have a wide range of products designed to address the different needs of our consumers worldwide."
The latest in a string of problematic campaigns
The latest advert from Nivea is pretty inexcusable, considering the company's past form.
Earlier this year, it released a deodorant advert with the tagline "white is purity", directed at Middle Eastern audiences. Again, people took to social media to vilify the advert with Nivea later removing it. The company accepted the post was "misleading".
In addition, in 2011 the company was promoting its men's skincare line. The advert, with the tagline "re-civilize yourself", demonstrated a black male with the decapitated head of another black male with an afro and a beard.
The company also created a similar advert with a white male reproducing the same action with the head of another white male, however, that ad had the tagline "Look Like You Give A Damn".
At the time, writer Justin Fenner on then-style blog Styleite, said:
"The message here is clear: If you're black, embracing a tonsorial style that isn't close cropped and clean-shaven will make you look like a total beast and no one will ever trust or hire you."
Nivea again apologised and removed the ad. The company said in a statement:
"This ad was inappropriate and offensive. It was never our intention to offend anyone, and for this we are deeply sorry.  This ad will never be used again. Diversity and equal opportunity are crucial values for our company."
And it's not just Nivea
Nivea's latest advertising mishap comes only weeks after rival brand Dove had to apologise for its new ad campaign, also accused of racism.
The ad showed a black woman turning into a white one after using Dove's body lotion. Dove apologised in a statement, saying:
"As part of a campaign for Dove body wash, a three-second video clip was posted to the US Facebook page. This did not represent the diversity of real beauty which is something Dove is passionate about and is core to our beliefs, and it should not have happened.

"We have removed the post and have not published any other related content. We apologise deeply and sincerely for the offence that it has caused."
One of the worst ad backlashes of 2017 however, is the Pepsi-Kendall Jenner advert. If you can't remember back to April, the reality TV star featured in an advert for the drinks brand. It focused on a heavily policed protest, which Jenner joined, before walking up to one of the officers and handing him a can of Pepsi.
The action diffuses the tension and the crowd cheers for Kendall.
The ad was heavily criticised for appearing to mock recent protests across the US against police forces killing black men. Pepsi pulled the ad in less than 24 hours, and apologised for "clearly missing the mark."
It seems like brands in 2017 still have a long way to go when it comes to responsible advertising.