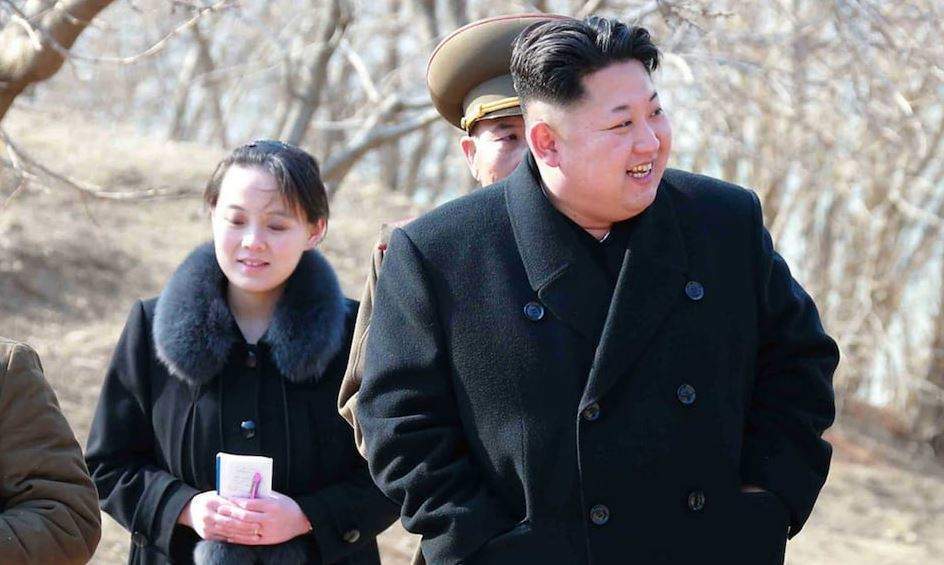 North Korea has made an agreement with the South following "openhearted talks" aimed at national reunification, North Korea's news agency has reported.
A delegation of South Koreans accompanied by their President Moon Jae-In to the North Korean capital, Pyongyang, yesterday to meet with the North Korean leadership in an effort to mend ties between the two states that have been at loggerheads since the 1950 Korean War.
This was the first time that South Korean officials have visited North Korea since Kim Jong-un rose to power following his father's death in 2011.
The two countries planned the trip during the PyeongChang Winter Olympics.
What was said:
Following Monday's talks, Kim Jong-un said it was his "firm will to vigorously advance the north-south relations and write a new history of national reunification", in statements released by official North Korean state news agency, KCNA.
During the meeting an offer was made by the North to hold a summit with South Korea:
"Hearing the intention of President Moon Jae In for a summit from the special envoy of the south side, he exchanged views and made a satisfactory agreement," the KCNA report said.
Kim added that the talks were aimed at improving North-South relations and ensure peace and stability on the Korean Peninsula.
Why it matters:
During the meeting leaders held in-depth discussions on how to reduce acute military tensions on the Korean Peninsula by starting a dialogue on a new era of cooperation, KCNA reported.
South Korean officials also said the visit was aimed at easing nuclear tensions between both the North and South, and between North Korea and the US, as well as creating a dialogue towards the de-nuclearisation of the Korean Peninsula.
Chung Eui-yong, Moon's chief envoy and head of the presidential national security office, said shortly before his departure for Pyongyang in a statement reported in South Korea's Yonhap news agency:
I plan to hold in-depth discussions on various ways to continue talks between not only the South and the North, but also the North and the United States and the international community.
North Korea has been developing nuclear-tipped missiles which Kim Jung-un boasts are capable of reaching the US, but in an effort to deescalate tensions both leaders have pledged to seek a diplomatic solution.
Background:
The latest meeting was held on the backdrop of the Winter Olympics, hosted this year by South Korea in PyeongChang.
Kim said that the visit to South Korea provided "a good atmosphere of reconciliation, unity and dialogue between the north and the south".
North Korean leader Kim Jong-un has been engaged in a war of words with US President Donald Trump over the last year, while the North Korean leader has threatened war with the US.
https://twitter.com/realDonaldTrump/status/948355557022420992