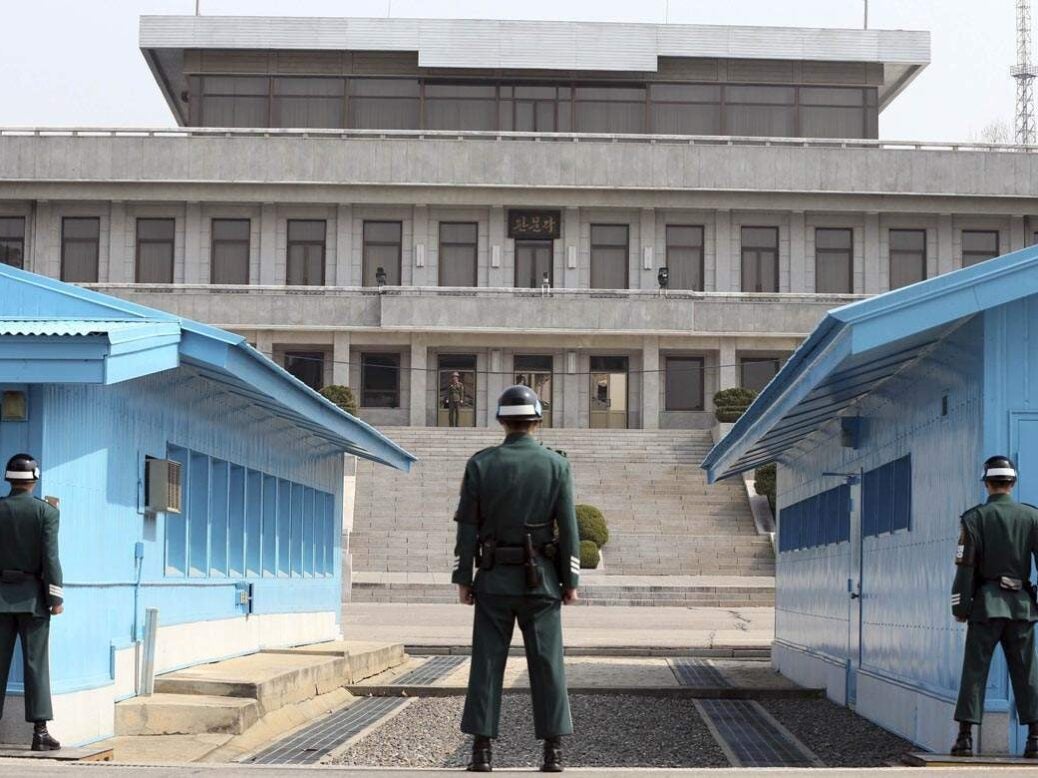 North Korea and South Korea have come a step closer to peace as they today began to dismantle border loudspeakers that have blasted propaganda at each other for decades.
Intended as a form of psychological warfare, huge banks of speakers would send messages both ways over the demilitarized zone to try to convince enemy soldiers to desert or switch sides.
From the South side, the speakers played a mixture of news, Korean pop songs and criticism of the northern regime, while North Korea's speakers praised the country's leaders, its socialist system and criticised the South.
South Korean defence ministry spokesperson Choi Hyun-soo said in a statement:
We see this as the easiest first step to build military trust. We are expecting the North's implementation.
Last week, at a historic summit between South Korean President Moon Jae-in and the North's Kim Jong-un, the two sides made a joint declaration that they would pursue peace.
Kim is expected to meet with other world leaders in coming months, including US President Donald Trump, who said the planned summit could take place at the Peace House border village of Panmunjom, where Moon and Kim met.
https://twitter.com/realDonaldTrump/status/990928644100034561
Trump later told reporters:
There's something that I like about it because you're there, you're actually there. Where, if things work out, there's a great celebration to be had on the site, not in a third-party country.
Singapore Prime Minister Lee Hsien Loong said on Saturday Singapore had not had any request to host the Kim-Trump meeting despite a US official saying Singapore was still high on the list of potential sites.
Meanwhile, South Korea's Moon said last night Trump would be a worthy winner of the Nobel Peace Prize for his involvement in the warming of relations with North Korea.
The widow of former South Korean President, Kim Dae-jung — who himself won the prize in 2000 for his role in setting up a previous summit with North Korea — suggested it should be Moon who receives the award.
During a Cabinet meeting on Monday, according to South Korea's presidential Blue House, Moon said:
President Trump should win the Nobel Peace Prize. The only thing we need is peace.
Moon has previously credited Trump with making a "huge" contribution to bringing North Korea and South Korea together for the landmark talks.
Former US President Barack Obama received the award in 2009, though the Nobel Peace Prize ex-secretary Geir Lundestad in 2015 said he regretted giving Obama the award, saying it failed to achieve what the committee hoped it would.