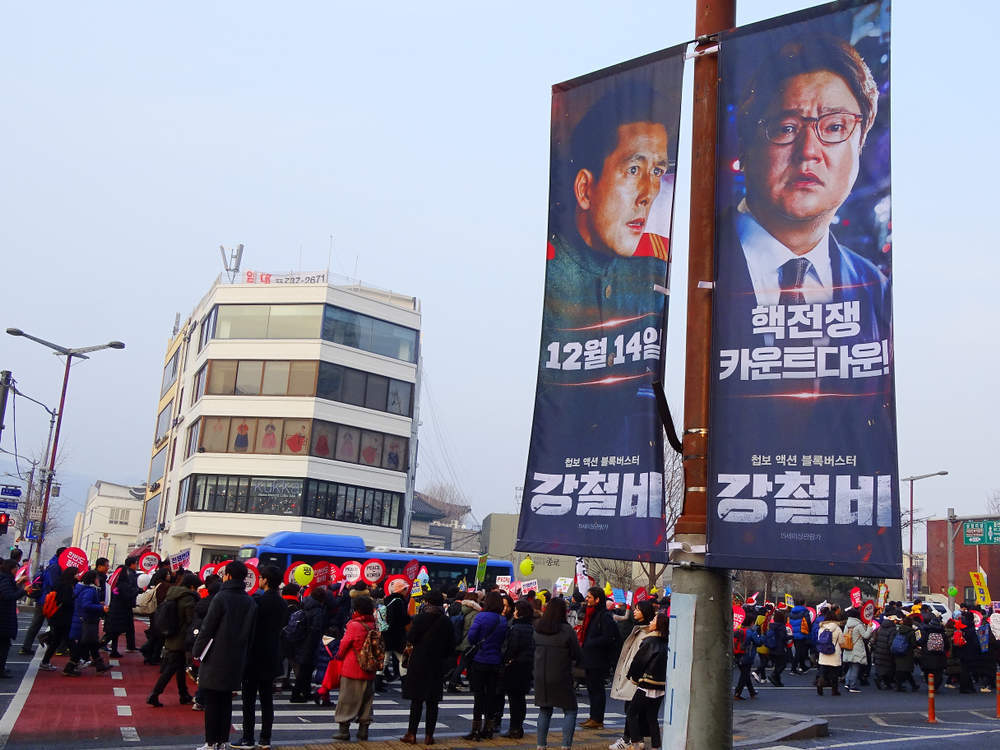 North Korea has reopened a long-closed border hotline with South Korea just hours after US president Donald Trump restarted his war of words with the country's leader Kim Jong-un via social network Twitter.
The move is seen as a diplomatic win after Kim said he would consider sending his country's athletes to next month's Winter Olympics, to be held just south of the border in Pyeongchang, South Korea.
The order to reopen formal communications along the border was given by Kim according to the announcement, broadcast on state TV.
The North Korea hotline with the south was shut down by North Korea in February 2016 in retaliation against the closing of a border factory town that was jointly operated by the two countries.
Ri Son-gwon, the head of the North Korean agency that handles inter-Korean affairs, said:
By upholding a decision by the leadership, we will make close contact with South Korea in a sincere and faithful manner. The leader stressed that whether inter-Korean ties can be improved totally depends on North and South Korea.
Ri did not indicate whether North Korea would accept Seoul's offer.
The Pyeongchang Games open on 9 February and take place 50 miles south of the heavily armed border separating the two Koreas.
South Korean president Moon Jae-In called for swift measures during a Cabinet meeting Tuesday to smooth North Korea's participation in the Games with Moon hailing the "positive response" to Seoul's belief that the Olympics should represent a "groundbreaking opportunity for peace".
However the breakthrough was overshadowed by Trump appearing to mock the North's leader by saying he has a "bigger and more powerful" nuclear button than he does.
https://twitter.com/realDonaldTrump/status/948355557022420992
Trump had earlier tweeted about the possibility of inter-Korean negotiations.
https://twitter.com/realDonaldTrump/status/948194400114487296