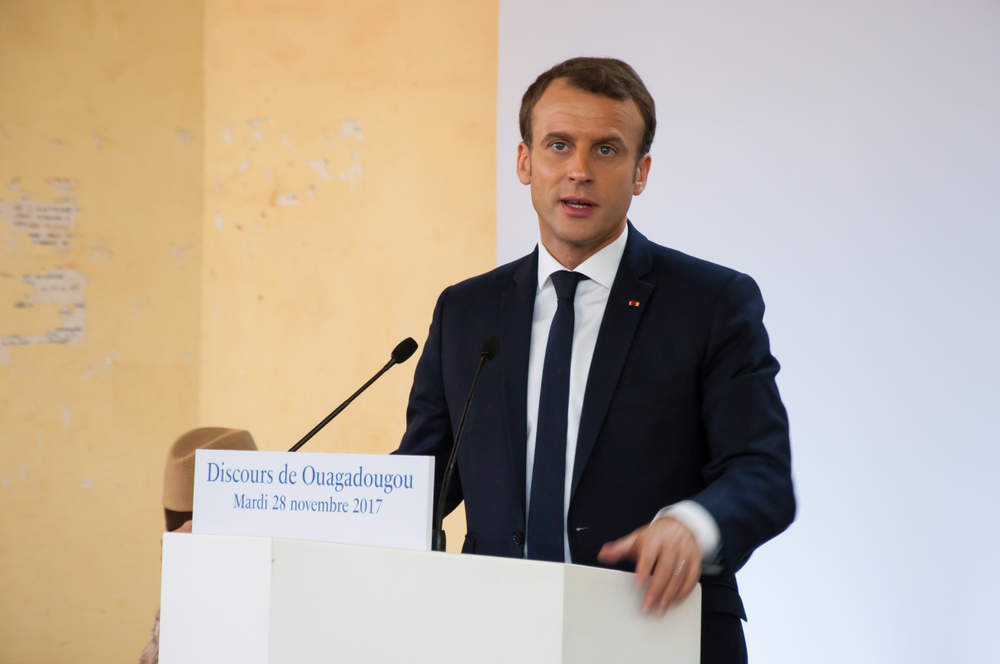 French president Emmanuel Macron warned yesterday that "we're losing" the fight against climate change. Macron was hosting the One Planet summit in Paris, where he was joined by the president of the World Bank Jim Yong Kim and the secretary-general of the United Nations, António Guterres.
Macron added:
We're not moving quickly enough.
However the event saw global leaders and organisations make pledges to step up what they're doing to fight climate change.
Here's what was promised at the One Planet Summit yesterday
The World Bank announced that it would stop financing oil and gas exploration and extraction from 2019 and that it will "publish a yearly index of greenhouse gas-related projects it provides funding for and will price in carbon costs when it comes to assessing future investments".
The Bank added that it plans to have 28 percent of its lending going to climate action by 2020.
The European commission will give £8bn of funding for action on climate change, contributing to the fund in the External Investment Plan, which will go towards clean energy and sustainable cities and agriculture.
According to Miguel Arias Cañete, the commissioner for climate action and energy for the EU, the Paris Agreement had already led to more investment towards combatting global warming.
He said:
These kinds of investments are of critical importance if we are to move from aspirations to action. The EU's plan will scale up much-needed investments across Africa and the EU neighbourhood region.
UK prime minister Theresa May pledged £140m to poor countries in order to help them adapt and protect themselves against the damages of climate change, meanwhile the French Development Agency signed agreements worth 30m euros with several African states to fund similar means of protection and help them in their fight against climate change.
US president Donald Trump was not invited to the summit following his withdrawal from the Paris Agreement though Michael Bloomberg, former Mayor of New York and chief executive of Bloomberg LP, said:
The fact that president Trump has a different view has been a rallying cry for the pro-environmentalists groups. And that has been very helpful. There is not a thing Washington can do to stop it.
The Gates Foundation made a pledge of $315m to help those in Africa and other poor parts of the world develop infrastructure and adapt to global warming, specifically in the agricultural sector, protecting farms from droughts and floods.
French insurance company Axa announced plans to halt any investment in companies in the coal industry and would withdraw around $2.9bn worth of funding.
Mark Carney, the governor of the Bank of England, discussed a new initiative in place to help the development of a low-carbon economy through persuading business to reveal their exposure to climate change risks. Some 240 companies with a combined market share of $6.3tn are backing the scheme.
A further 200 companies and investors, including London-based bank HSBC, have agreed to pressure the world's most polluting companies into reducing their emissions, with targets set on companies such as BP, Airbus, Ford, and several mining groups.
US tech giant Microsoft announced plans to spend $50m on artificial intelligence technologies designed to protect against climate change through providing clean energy and cuts to greenhouse gases.
One Planet Summit comes two years after global leaders signed the Paris Agreement at COP21.