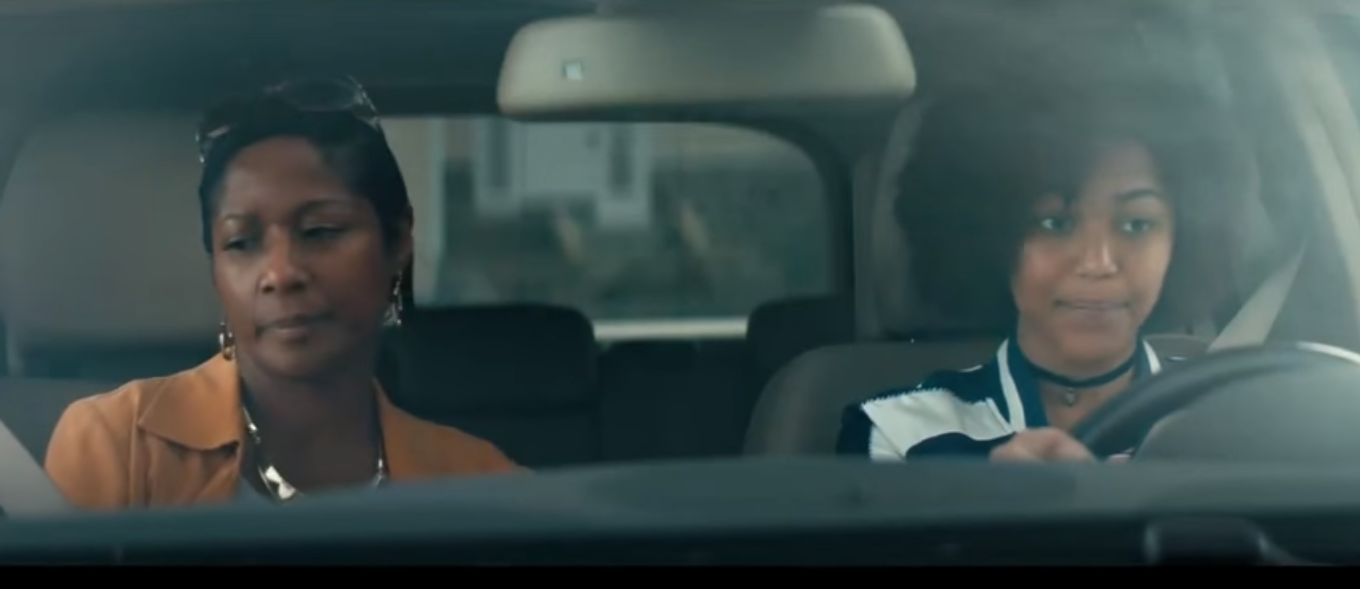 Most companies go out of their way to avoid controversy, especially controversy rooted in polarising social issues.
Procter & Gamble is taking the opposite route with The Talk, a two-minute video ad, trying to tacking issues around racial bias head on in a time when the US racial tensions are sky high.
The video — which has already divided opinion online — depicts a series of scenes illustrating bias against black people in the US.
You can watch the video for yourself here.
The Talk – part of Procter & Gamble's My Black is Beautiful program which began over a decade ago to boost its stature and brand recognition with black women – has generated millions of internet views in less than three weeks.
On Procter & Gamble's YouTube channel, the video has been viewed over 71,000 times since it was uploaded in July, but that count pales next to the 4.5m views a one-minute snippet of the two-minute video has generated since 19 July at black blogger Tamara McDaniel's Facebook page.
How well do you
really

know your competitors?

Access the most comprehensive Company Profiles on the market, powered by GlobalData. Save hours of research. Gain competitive edge.
Company Profile – free sample
Thank you!
Your download email will arrive shortly
Not ready to buy yet? Download a free sample
We are confident about the unique quality of our Company Profiles. However, we want you to make the most beneficial decision for your business, so we offer a free sample that you can download by submitting the below form
By GlobalData
Savannah, Georgia-based McDaniel describes herself as a part-time blogger, a social justice commentator, and a proponent of the controversial Black Lives Matter movement.
The Talk has clearly struck a chord with black social media, much of which flies under the radar of conventional, mainstream media.
Anticipating that The Talk would generate controversy, a trio of Procter & Gamble executives, including chief diversity officer William Gipson, commented on the video on its official launch day of 24 July.
We know bias is a tough topic to tackle, but we believe acknowledging and understanding it allows us to work together to put an end to its harmful effects.
In a follow-up statement provided to NBC News a couple of weeks later, Procter & Gamble elaborated on its position.
Bias is universal and inherently human… acknowledging and understanding it allows all of us to work together to put an end to its harmful effect.
The Talk puts Procter & Gamble in the unusual position of judging its customers, insinuating that its non-black customers are racially-biased, and even apologising for their bias by stating that "bias is universal and inherently human".
This is a very unusual thing for a company like this to do, and flies in the face of traditional marketing perceived wisdom.
The insinuation is no accident, however. Procter & Gamble closes The Talk with the line: "It's time for everyone to #TalkAboutBias."
Commentators on Facebook and Twitter have followed Procter & Gamble's advice, though not in a way that the company may have anticipated.
Some have said The Talk paints police as racially biased and white people as insensitive and inherently racist.
In short, The Talk comes across more like The Lecture to some.
Conservative Asian-American blogger Michelle Malkin called the ad "Procter & Gamble's identity-politics pandering" and said:
If P&G isn't willing to tackle the full complexity of race relations in 21st century America, perhaps the company should stick to selling diapers instead of filling them.
For the record, The Talk does not mention, show, or promote any specific Procter & Gamble brands or products.
Other critics have said The Talk ignores the issue of single parent families in the black community, a sore point for decades.
Aside from a cameo appearance or two, fathers are not featured in the video.
A disproportionate number of black children under the age of 18 live in single-parent homes, a factor that contributes to the economic and social woes affecting the black community in the US.
According to US Census Bureau data from 2016, just 38.7 percent of black children below age 18 live with both parents; for white children, the figure is nearly twice as high – 74.3 percent.
Procter & Gamble's embrace of social justice follows an earlier, ill-fated effort from Pepsi along somewhat similar lines.
In April, Pepsi ended up pulling an ad that featured reality television star Kendall Jenner ditching a fashion modelling photo shoot for a Black Lives Matter-style peace march.
Critics said it was patronising and crass; Pepsi buckled under considerable pressure and pulled it after a few days.
Trying to tackle race relations in the US puts Procter & Gamble in a compromising position and The Talk chimes with some of the arguments made by the controversial Black Lives Matter movement.
Support for Black Lives Matter splits along racial and political lines.
Just 40 percent of white Americans say they support the Black Lives Matter movement; but 65 percent of black people say they support the movement, according to a 2016 survey by the Pew Research Center.
Views are even more polarising when sorted by political affiliation. Just 20 percent of white adults who identify as Republicans support Black Lives Matter while 64 percent of white adult Democrats do.
A majority of white adult Republicans – 52 percent – say they oppose the Black Lives Matter movement.
Procter & Gamble is aligning itself — arguably unnecessarily — with issues many of its customers (rightly or wrongly) disagree with — an unusual marketing approach for a global corporate giant.
The politicisation of everything
The Talk risks P&G falling prey to the trend best described as the politicisation of everything.
It is nearly impossible to escape politics in the modern day US — with many saying it even puts them off watching sport.
Controversy can be a turn-off for many people and a recent survey found national anthem protests at NFL games were listed as the top reason why people watched fewer games last season.
The survey asked more than 9,200 people who attended one football, basketball or hockey game whether they tuned into to watch fewer games and why — 26 percent of those who watched fewer games last season said that national anthem protests – many led by former San Francisco 49ers player Colin Kaepernick – were the reason.
NFL viewership dropped an average of eight percent in 2016 compared to the year before.
Rather than expose themselves to controversy, many simply opted out.
The same risk applies to Procter & Gamble.
Someone looking to buy soap, toothpaste, or shampoo, could be as likely to avoid P&G brands because they oppose the cause as they are to buy P&G brands because they support it.
And people may feel they don't want to broadcast their politics every time they go shopping.
Avoiding controversy has helped Home & Garden Television (better known as HGTV) become the third-most-watched cable network in the US, behind only Fox News and ESPN.
HGTV's stock and trade is home purchases and renovations. One of the secrets of HGTV's success is that it won't upset or stress the viewer as it steers clear of any hint of politics.
According to a December 2016 Bloomberg report, the average HGTV viewer is a college-educated suburban woman with a household income of $80k+ and an interest in home improvement.
Minus the home improvement interest, this describes a highly-coveted demographic for Procter & Gamble. One The Talk may alienate.
However, companies beginning to champion social justice causes — like P&G with The Talk — are doing it to connect with millennials. And this group is almost largely aligned with the video's message.
A recent GlobalData survey found 66 percent of those in the US aged 25-34 agree that they like to buy personal care products that are reflective of their attitudes and opinions in life — more than double the 27 percent of people over 55.
While this generation gap is sizeable, attitudes can change quickly and present a danger for companies that want to deviate from selling products to advocating for social causes.
While Procter & Gamble is championing a just cause, investors may ultimately prefer it had stuck to soap commercials.