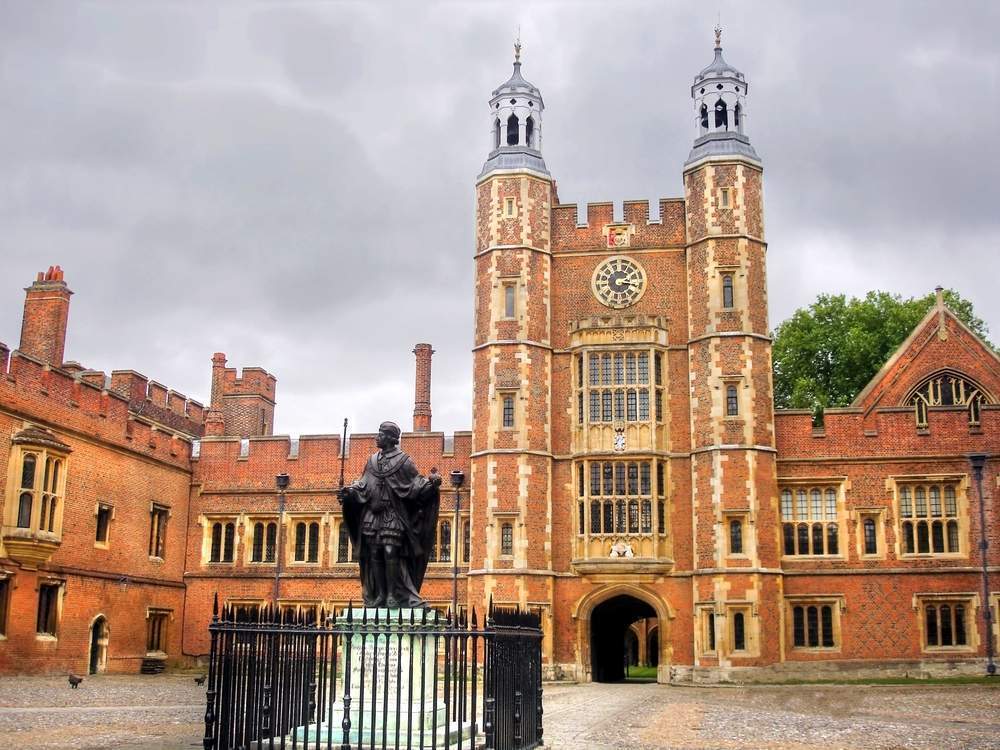 A UK family now needs an income of at least £150,000 ($213,000) a year in order to be able to afford to send two children to private school.
This was the analysis of independent financial experts quizzed by Verdict looking ad data released by the Independent Schools Council (ISC).
The ISC collects data on the UK's private education sector and found that the average cost of a privately educated pupil attending school just during the day was £14,000 a year ($20,000).
For boarders (those who live at the school) the average cost of a private education in the UK is now £32,000 ($46,000) a year according to the ISC.
Verdict asked financial advisers how much, in their opinion, an individual would need to be earning in order to afford a private education in the UK today.
Dan Rear, of Armitstead Barnett FS, said:
As with many things, it's easy to start with 'well it all depends'. First I'll assume the family will pay for the fees out of incomes, ie. there are no savings/capital to draw down from, nor any grandparental/family cash to help out. Another factor is where the family is, the beautiful south [of England], the middling Midlands, or the impoverished north… ?

This will have an impact on council tax, entertainment, even travelling and insurance costs. If we assume the family are quite 'well-off', even to be considering sending two kids to private school then I'd guess they'd lead quite an expensive lifestyle. More Waitrose/Booths than Aldi/Lidl.

And while I'm sure they'd be happy to make certain sacrifices financially, I can't see them giving up proper holidays for a week in Skegness for example. Hence my 'household running cost' calculations are on the above average side.
Rear assumes mortgage costs of £15-£20,000 per year (up to $28,000) plus other household bills of £50,000 per year ($71,000). School fees of £30,000 ($43,000) give total expenditure of £100,000 ($142,000).
Family income depends on whether it is split between one or two earners (two would be more tax efficient as they then share the tax-free allowance).
But adding in tax, national insurance and pension costs gives Rear's guesstimate of a required family income of £150,000 – but nearer £180,000.
Andy Harris, from Student Fees Investment Advisers, has done the maths and reckons the total cost of sending two children to private school as a day pupil for 13 years from age five would be £500,000 (allowing for inflation).
He agreed with Rear that a ballpark family earnings figure of around £150,000 would be required to pull this off.
Harris said:
Assuming a 20-year repayment (capital and interest) mortgage of £250k with an interest rate of  2 per cent, monthly payments would be £1,060. Add to this school fees of £2,333 and other expenditure of £3,000 per month, gross income of £127,000 pa would be required.

In our experience of dealing with parents in this income bracket and funding school fees, you could easily add another £1,000 per month to the expenditure to allow for holidays etc. So income of £147,000 [$208,000] per annum would then be required.
However he notes that the fees themselves don't cover all the expenses of going private.
He said:
The above fees don't allow for clothing, equipment, extracurricular expenses such as school trips etc."
However he added: "Funding school fees from net income is the least efficient way of doing so, £14,000 [$20,000] of fees requires £23,333 [£33,000] of income to fund these alone. There are numerous alternative methods of paying for the fees, which method is appropriate depends on the parents' objective and financial circumstances."
Despite the expense, some 522,879 children are at private school in the UK according to the ISC (up from 522,432 a year in 2016). Some 5.2 per cent of these children come from outside the UK.
According to the ISC around one third of these are given some help with their fees in the form of bursaries totalling £900m [£1.3m] (an average of just over £5,000 per child).
The ISC estimates that private schools educate around 6.5 per cent of the children in the UK.
The UK government tax authority (HMRC) estimates that only the top one per cent of earners are paid more than £150,000 [$213,000] a year.