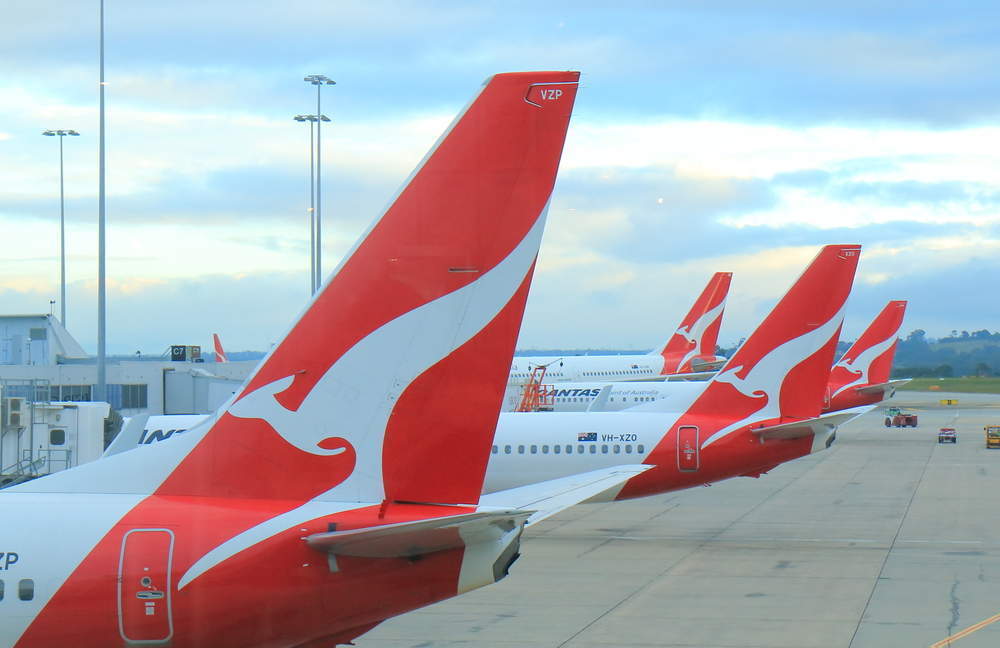 Over the weekend Qantas launched its first direct flight from Perth to London.
The 17-hour flight is the first route between Australia and the UK which does not include stopovers.
When UK to Australia flights were first launched in the 1940s, passengers faced seven stopovers and a four-day trip.
The inaugural flight on the route took place on Saturday 24 March 2018 and there were a range of well-known names and faces aboard.
These included Qantas chief executive,Alan Joyce, author and pilot Michael Smith,and premier of Western Australia Mark McGowan. In addition, the plane was filled with regular travellers, tourists, and holidaymakers.
But what was it actually like to be aboard a single plane for 17 hours?
Reactions to flying on the Qantas 17-hour flight?
The reaction of a lot of those flying seems to have been generally positive.
In photos taken of passengers disembarking the flight, there are smiles abound:
History made. ✈️
The @Qantas Dreamliner has landed in London, carrying more than 200 passengers. A new era of travel and opportunities for Western Australia's economy has officially begun. pic.twitter.com/mlrHGV1h7X

— Mark McGowan (@MarkMcGowanMP) March 25, 2018
https://twitter.com/antpickles/status/977838609985363969
We have a touchdown!! Flight #QF9 first ever non-stop flight from the Australia to London on a @Boeing 787 Dreamliner. What a milestone in the aviation industry and good job @Qantas pic.twitter.com/zK750aLINB

— Andrew Leong (@LYTeffect) March 25, 2018
Arrived safely from London #QF10 #qantasdreamliner in 16hrs 7mins was great to be part of history pic.twitter.com/bGCKCw8BL8

— Colin (@147Consultancy) March 26, 2018
The BBC also captured a few chirpy soundbites from satisfied passengers. One man flying with his partner to visit family in Hampshire said:
"It was amazing, the best flight we ever had, we feel fresh as daisies."
Another man added:
"It was great not to have the stop and 17 hours was very comfortable."
CNN's business presenter, Richard Quest, told the BBC as he got off the flight:
"I think they've nailed it. They have made what could be an extremely unpleasant experience into something quite enjoyable."
The Mirror's Aiden McGurran said:
"Whilst I may not have been exactly fresh as a daisy as I walked off the plane into the West Australian daylight I was feeling a whole lot better than after a lot of long haul flights.

"And probably the best compliment I could pay this historic new flight is to say it certainly didn't seem anything like 17 hours – in fact the time just flew by!"
One Twitter user Wayne Kwong tweeted his thoughts about the flight and seemed fairly positive:
Self Serve pantry by rear galley. A very popular inflight meeting place for all! #QF9 @Qantas pic.twitter.com/wNZg8PhAs9

— Wayne Kwong (@waynewykwong) March 25, 2018
Decided to celebrate this flight #QF9 with a Bloody Mary instead of champagne! All the research that went into the design of the meals has proven to work. @Qantas pic.twitter.com/QRbbOOAc3V

— Wayne Kwong (@waynewykwong) March 25, 2018
Economy class amenity bag for this flight. A thoughful touch #QF9 @Qantas pic.twitter.com/02JEywT4Ra

— Wayne Kwong (@waynewykwong) March 25, 2018
Specially designed meals for this ultra longhaul flight. Tasty, filling but not heavy on your stomach! Well done @Qantas #QF9 pic.twitter.com/Uk9jI5njXM

— Wayne Kwong (@waynewykwong) March 25, 2018
The bad news:
However, it seems that not everyone loved it.
The Sun's reporter on the flight, Jacob Lewis, claimed to be the only journalist on board the flight who was seated in economy class. His comments on the experience aren't quite as favourable as Qantas may have hoped. Lewis bluntly describes several issues with the flight.
On the entertainment options:
"The inflight entertainment had an average, if a strangely festive catalogue for a flight in late March. I don't know how bored you need to be to watch A Bad Moms Christmas starring Mila Kunis…

"… Incredibly, for the launch of such a mammoth route, Qantas' shiny new Boeing 787-9 Dreamliner doesn't offer WiFi…"
On the plane's special design meant to keep it extra quiet:
"Hearing fellow passengers' conversations as clearly as if they were sat on your lap, adds a new level of claustrophobia to the nervous act of perching on an aeroplane loo. Shy pooers need not apply."
On the food:
"One thing that's light on board is the food, which began three hours in with a bread roll, chicken with rice and veg, followed by a mango and passion fruit panna cotta."

"Designed especially by nutrition boffins at the University of Sydney, it was painfully bland but meant to help keep you hydrated, something you'll want if you're going to make the most of the drinks trolley…

"… a classic airline breakfast of soggy sausage and bacon, omelette beans, cake and yoghurt."
Not a brilliant review then…
Even in premium economy, it still looked fairly tightly packed judging by a photo from a News Corp journalist:
Ready for take-off. #QantasDreamliner First direct flight to London. #history pic.twitter.com/zfwsacBhrp

— Mandy Squires (@mandy_squires) March 24, 2018
Safe to say, if you're flying in business class, it sounds like this plane is great. For those in economy, it might be worth suffering a stopover…