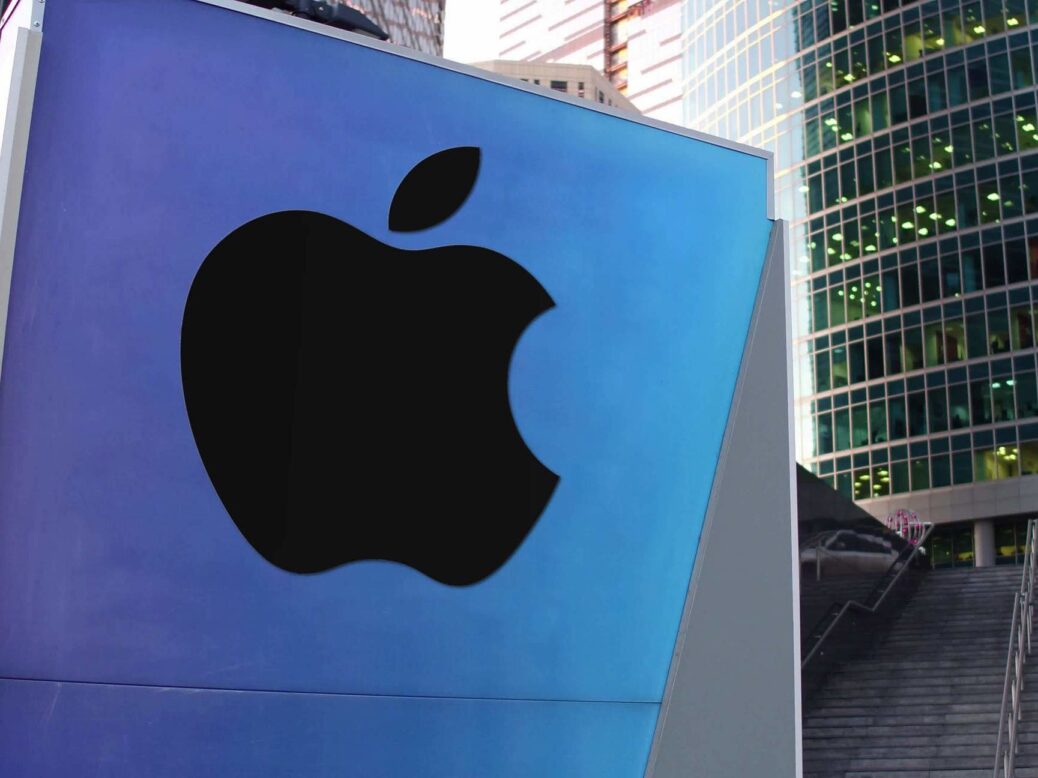 Apple has announced its latest results and reported a surprising fall in iPhone sales.
Analysts predicted the Silicon Valley-based company would reach 52.27m iPhone sales in the first quarter of 2017.
However, the company fell short, revealing its flagship device had shifted 50.76m units, down from 51.19m a year earlier.
The slowdown in sales could be more significant than we think
When Apple releases a new iPhone, it traditionally sees a spike in sales, which slow down over the next few quarters.
While this is understandable, once the fans and the enthusiasts have got their hands on the new device, it demonstrates a broader concern with what's going on at the company.
Neil Saunders, managing director of Retail for GlobalData, told Verdict:
Apple's flagship product isn't really delivering the kind of growth that it once did. It used to be fairly radical with its product launches, but now when it launches a new product they have some new features and benefits but they're not that significantly different from what came before. This has really made it much more difficult to persuade consumers to spend a lot of money upgrading products in the way they used to.
So the iPhone isn't as revolutionary as it used to be
The most recent iPhone devices, the iPhone 6, 6s and 7, were all pretty similar phones in terms of design and capabilities. Yes, with each new phone we get a better camera and better screen definition but in terms of design they remain the same and that can put people off.
"Apple has fallen victim to becoming a little too technically focused. They will say something is 1mm thinner and there's no doubt that requires a great deal of engineering and technological prowess to achieve but as far as consumers are concerned, it's a bit irrelevant in a sense," said Saunders.
Clearly, it is getting harder to get consumers to part with their money, particularly when a new device means a price hike.
When the iPhone 3GS came out it was $199 for 16GB.
Now, the iPhone 7 prices go from $649 for the lowest 7 model up to $969 for the 7 Plus with the biggest memory, 256GB.
Apple is still a fantastic firm and it makes fantastic products, but it hasn't really come out for a long time with anything that is all that radical.
Everyone is waiting for the 10th-anniversary device
2017 marks 10 years since the first iPhone was released, back in January 2007.
As a result, the hype machine is in overdrive this year over what the 10th-anniversary phone will look like.
Will it completely do away with the home button? Boost 3D facial recognition? Finally bring wireless charging to iOS?
"It really needs to come out with something that is inspiring – something like wireless charging is a good example of where they can make a difference to the basic issues that customers have with phones," said Saunders.
How much will the next device cost?
Some reports have said the next iPhone will cost around $1,000 but that suggestion has been shot down.
It is more likely that it will cost $692. This is still a $50 increase on the last device, and if we expect that each model will go up by $50, then we could well see an iPhone 8 Plus model, if one is released, being priced at $1,000.
"I think people are prepared to spend a lot on a phone – what they're not prepared to do is spend that every single year when Apple comes out with something new. Unless you come with something that's really, really good, you're not going to persuade people to spend large amounts of money year in, year out and that's what Apple is suffering from," he said.
What about the company's other products?
The company has been notoriously cagey about the sales of its Apple Watch device.
This year, it said its wearables division which includes products such as the Watch, AirPods and its Beats headphones is now worth the same as a Fortune 500 company.
Yet many are left wondering exactly how well the Apple Watch is doing.
"I think the reason for not releasing the sales figures is it hasn't been the runaway success they wanted it to be. It's not been a complete failure, but it's not the next big thing for them," said Saunders.
Really, what Apple does need to look at is what happened to the iPad.
The sales are in terminal decline. That was once a core product for them to drive growth, they haven't now got that, they haven't really got the iPhone engine motoring as it once did so they need that next big thing in order to keep growth levels going.
Apple remains the biggest smartphone maker in the world
Apple's revenues fell in China, a key market for the smartphone maker this year, due to cheaper rivals such as Huawei and OnePlus.
Despite this fall, Apple was crowned the biggest smartphone maker in the world earlier this year, fighting off its major rival Samsung.
In the final quarter of 2016, Apple sold 78.3m handsets compared to Samsung's 77.5m, but the South Korean company had been suffered from the scandal of the exploding Galaxy Note 7s and had to recall an entire line of devices.
It appears consumers still love Apple and the iPhone, despite the many alternatives that come to the market and attempt to break through into the mainstream.
Yet, unless something changes, the fans won't wait around forever.
"Apple used to be the ones to watch for the completely new thing that people didn't even know they wanted because the product didn't exist. It has based its heritage on that and it seems to have lost that dynamic," said Saunders.