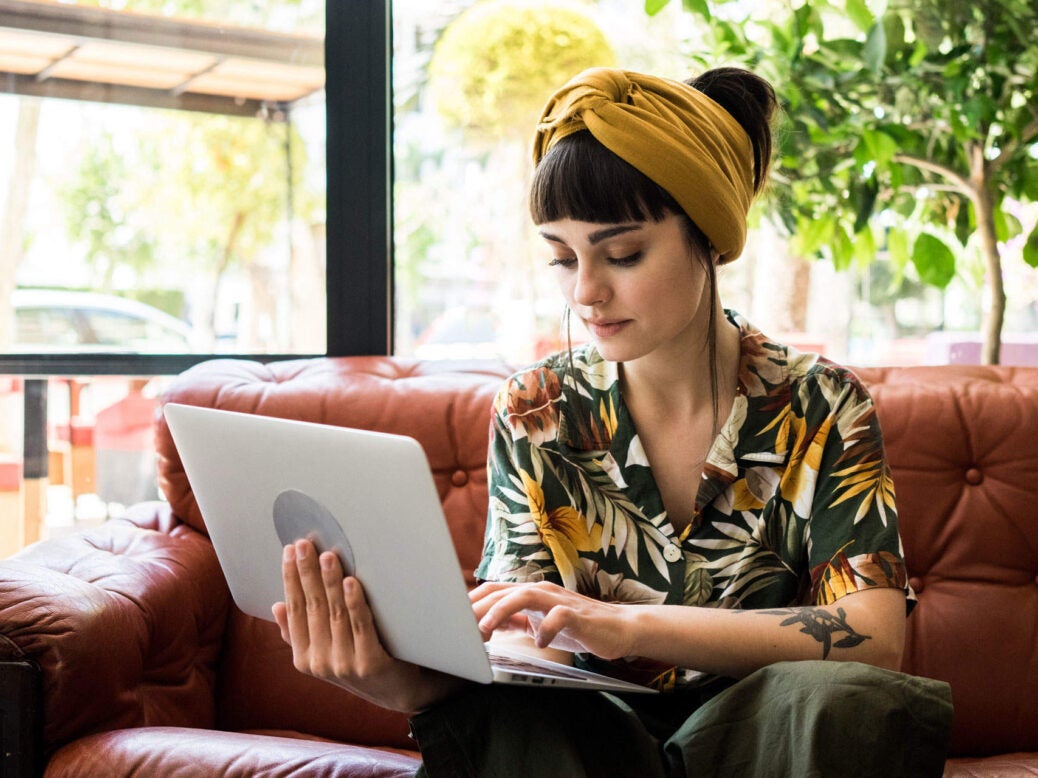 The rise of modern technology and the virtual interactions it enables have allowed many jobs to become more flexible, which means that remote working is on the rise.
According to job search site FlexJobs, 3.9 million Americans or 2.9% of the total US workforce now work from home at least half the time, and half of workers are expected to work remotely by 2020 as cities become more congested.
Thought to improve staff productivity and help retain employees, what city is best for remote working?
Taking the top 15 cities for urban working life from InterNation's Expat City Ranking Report, conference call service provider Powwownow compared different factors such as a cost of living, average monthly salary, internet speed, the price of coffee and cost of public transport.  Each city was scored for each factor, with 15 points available for each, and then ranked by the total number of points.
The city that scored the highest was Prague, making it the best place in the world for remote working. It has a low cost of living, with one-way tickets on local transport costing just £0.82. The fact that EU citizens do not need a visa to work there also contributed to the city's high score.
In second place is Johannesburg, which is the largest and wealthiest city in South Africa. Although the city has the slowest internet speeds, crucially for some it has the cheapest coffee on the list, at just £1.44 per cup.
London is ranked fifth, while Copenhagen came out at 15. While the latter ranked well on quality of life and high wages, local transport and cost of living is high.
Other notable contenders include Stockholm, which has the fastest average internet speed out of all the cities on the list, and Zurich, which has the highest average monthly wages at £4,430.79.
The best cities in the world for remote working
| | | |
| --- | --- | --- |
| Rank | City | Overall score out of 75 |
| 1 | Prague, Czech Republic | 52 |
| 2 | Johannesburg, South Africa | 45 |
| 3 | Auckland, New Zealand | 44 |
| 4 | Amsterdam, the Netherlands | 43 |
| 5 | London, UK | 42 |
| 6 | Munich, Germany | 42 |
| 7 | Frankfurt, Germany | 41 |
| 8 | Beijing, China | 40 |
| 9 | Hamburg, Germany | 38 |
| 10 | Stockholm, Sweden | 38 |
| 11 | Luxembourg City, Luxembourg | 38 |
| 12 | Basel, Switzerland | 36 |
| 13 | Manama, Bahrain | 35 |
| 14 | Zurich, Switzerland | 34 |
| 15 | Copenhagen, Denmark | 32 |
Companies urged to embrace remote working
The number of employees working remotely for UK businesses has increased considerably over the past few years.
"Since the Flexible Working Legislation was introduced in 2014, businesses across the UK have seen a significant increase in employees working remotely," said Jason Downes, managing director of Powwownow.
"This means people have been able to change the way they work to fit better with their lifestyles and aspirations. The 9-5 isn't as rigid as it once used to be, which means people are working from difference cities around the world."
He argues that companies must embrace remote working to keep and attract quality employees.
"In order for companies to stay competitive and source the most talented workers, they need to make sure they allow their employees flexible and remote working schemes," he said.
"We hope our ranking here in London will give people a little inspiration to where in the world they can work from next."