Retail Banking: Europe 2018
The Westin Palace, Madrid &nbsp 28-Nov-2018
We are pleased to announce that Retail Banking: Europe will be returning for a 2nd year, this time in Madrid, following the success of the inaugural event that took place last year in Amsterdam.
Retail Banking: Europe 2018 will once again bring together industry experts and decision-makers to discuss the opportunities and changes lying ahead for the European retail banking sector. The event will provide a content-rich agenda with senior level speakers introducing some of the most innovative initiatives taking place in Europe. The day will culminate in a relaxed networking event, allowing for you to network with your peers.
About
Retail Banking: Europe 2018 will discuss the future of the retail banking industry across Europe. Stemming from our highly successful Retail Banking London conference, this event provides European perspectives on key issues facing the industry: PSD2, fintech finance, open banking, alternative lending and ever changing customer priorities.
The Retail Banking sector is changing beyond recognition with previously established institutions being disrupted by fintech firms who are arguably showing that there is an alternate – and better – way to do banking.
The traditional banks need to catch up although there is much innovation occurring within many retail banks – but is this enough?
What has been the effect after almost a year since the implementation of Open Banking?
Customer experience and lack of satisfaction with the traditional banks are leading to radical changes in the market, but how do you provide the ideal experience for customers?
Much is discussed about artificial intelligence and blockchain, but how revolutionary will they be in retail banking and what applications can they fulfill?
Like every other sector, retail banking is being disrupted and transformed in this new digital age, so where will the sector be in ten years?
Attend
Register Now 
To register now, or for more information, please contact Carlo Mancini:
T: +44 (0) 20 3096 2582
STANDARD RATES
Banks & Industry Associations
€1250
Financial Service Providers, Technology Companies and Fintechs
€1950
 Dinner Only
 €250
Why Attend?
Hear from key senior industry thought leaders via informative and inspiring keynote sessions
Network with speakers, participants, partners and share best practise with your peers
Discover the latest key industry trends and discuss practical solutions to the most pressing industry questions
Who Attends?
The annual event brings together decision-makers and specialists from a variety of key sectors, job titles include:
CEOs, CFOs, CIOs
Chief Transformation Officers
Chief Innovation Officers
Managing Directors/Project Directors
Director Compliance Retail Banking
Head of Digital
Head of Channel Management
Head of Portfolio Management
Head of Operations
Heads of International/Group Strategy
Heads of Financial Services
Heads of Consumer Finance
Fintech & Innovation Managers
Company Type:
Retail banks
Financial Advisers
Consultants
Tech Providers/FinTech
Terms and Conditions
Changes and Cancellation 
We reserve the right to change event details if necessary, although we will endeavor to keep all changes to a minimum. We will inform you as soon as possible of important changes, for example name or date changes.
Substitutions may be made in writing at any time and will incur no penalty fee. Cancellations without a substitute delegate received a month prior to the event will be subject to a 20% cancellation charge. Delegates canceling after this date without a substitute delegate will be required to pay the full fee and no refund will be made. Cancellations must be received in writing or via email and will not be accepted over the phone.
Force Majeure
We reserve the right to cancel the event by reason of Force Majeure, included but not limited to fire, flood, extreme weather conditions, acts of war or violence, malicious damage, explosion, earthquake, strike, civil disturbances, political unrest, riot, labour dispute, power cuts or any other extraneous variable beyond Compelo's control.
Venue
The Westin Palace, Madrid

The Retail Banking: Europe 2018 Conference will be taking place in Madrid on 28th November 2018 at the Westin Palace Hotel.
Located at the centre of dynamic Madrid, The Westin Palace, Madrid is an iconic hotel that has thrived since its opening in 1912.
Sponsors

Panel Sponsor
Intelligent Environments
Intelligent Environments is an international provider of innovative financial services technology. Our mission is to enable our clients to deliver a simple, secure and effortless digital customer experience.
We do this through Interact®, our digital financial services platform, which enables secure customer acquisition, onboarding, engagement, transactions and servicing across any digital channel and device. Today these are predominantly focused on smartphones, PCs and tablets. However Interact® will support other devices, if and when they become mainstream.
We provide a more viable option to internally developed technology, enabling our clients with a fast route to market whilst providing the expertise to manage the complexity of multiple channels, devices and operating systems. Interact® is a continuously evolving digital customer engagement platform that ensures our clients keep pace with the fast moving digital landscape.
We are immensely proud of our achievements, in relation to our innovation, our thought leadership, our industrywide recognition, our demonstrable product differentiation, the diversity of our client base, and the calibre of our partners.
For many years we have been the digital heart of a diverse range of financial services providers including Generali Worldwide, HRG, Ikano Retail Finance, Lloyds Banking Group, MotoNovo Finance, Think Money Group and Toyota Financial Services.
https://www.intelligentenvironments.com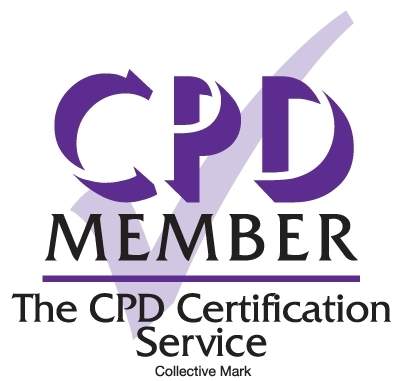 In association with
CPD Certified
As with all of our events, Retail Banking: Europe 2018 is CPD certified, allowing you to earn up to 7 points towards your professional development and helping you and your organisation to keep skills and knowledge up to date.
https://cpduk.co.uk/
Awards
ELIGIBLE INSTITUTIONS FOR THE RETAIL BANKING: EUROPE 2018 INCLUDE:
Agenda
Retail Banking: Europe 2018 
We are currently working on this year's agenda so please check back again soon for the latest version.
If you are interested in speaking at the upcoming Retail Banking: Europe Conference, please contact Daniel Dowson:
T: +44 (0) 207 936 6648
Download Presentations
Thank you for attending the conference.
To download the presentations, please enter the password: