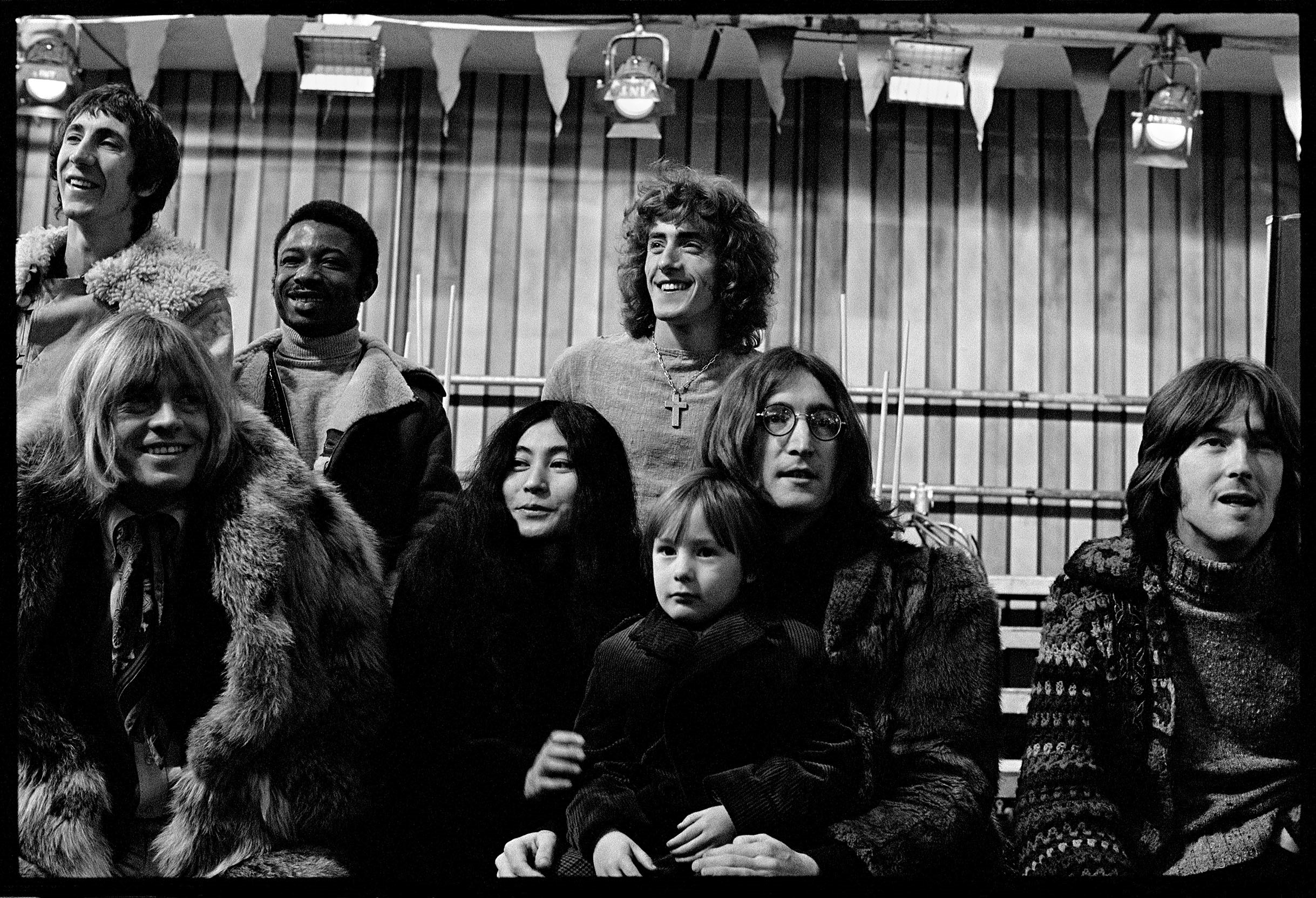 Alec Byrne's first photograph was published when he was 16 and working as a dispatch rider for Keystone Press Agency.
He got a retainer from NME just after he turned 17 and was photographing everyone from Mick Jagger and Jimi Hendrix to Bob Marley, and David Bowie before he had even hit his mid twenties.
This month Byrne's first book London Rock: The Unseen Archive is published alongside an exhibition of the same name at Proud Central gallery, showcasing previously unseen photographs from Byrne's extensive archive.
Though he left the music industry in the mid seventies due to "growing commercial obstructions" to photograph Hollywood stars, he left behind thousands of pictures that capture London at the height of rock and roll.
Verdict spoke with Alec Byrne about his career, the emotive power of music, and what it was like to shoot some of rock and roll's best known faces.
On shooting David Bowie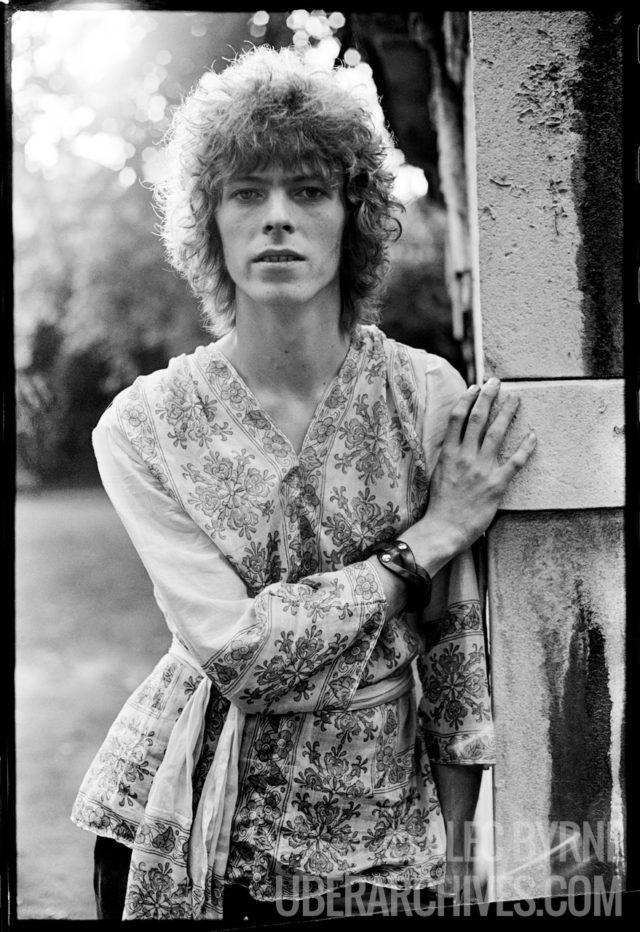 How well do you
really

know your competitors?

Access the most comprehensive Company Profiles on the market, powered by GlobalData. Save hours of research. Gain competitive edge.
Company Profile – free sample
Thank you!
Your download email will arrive shortly
Not ready to buy yet? Download a free sample
We are confident about the unique quality of our Company Profiles. However, we want you to make the most beneficial decision for your business, so we offer a free sample that you can download by submitting the below form
By GlobalData
Bowie was really interesting to work with. It took me a long time to get a shoot with him, and when I did he was just going out on his first tour for Humble Pie. We agreed to meet in the park and I assumed he'd come with the usual entourage, but when I met him in Beckenham Park it was just him and myself.

We walked around for a bit to loosen him up, and we were both South London boys so I think we clicked. And it was a great afternoon that led to some of my favourite pictures of him.

A couple of weeks later his office called and they said David wanted to use one of the pictures for his tour programme. And then if you fast forward to  2015, right before Bowie passed, a box set was released called Five Years.

When we came across the book, it was the opening picture. One of the last things he approved before dying. And I was really touched. This was a guy who'd been photographed a thousand plus times, and he saved the programme — because the image they used was a copy of the programme itself.

He saved it and used it as the lead picture in one of the last things he put out. So that was touching.
On smoking with Bob Marley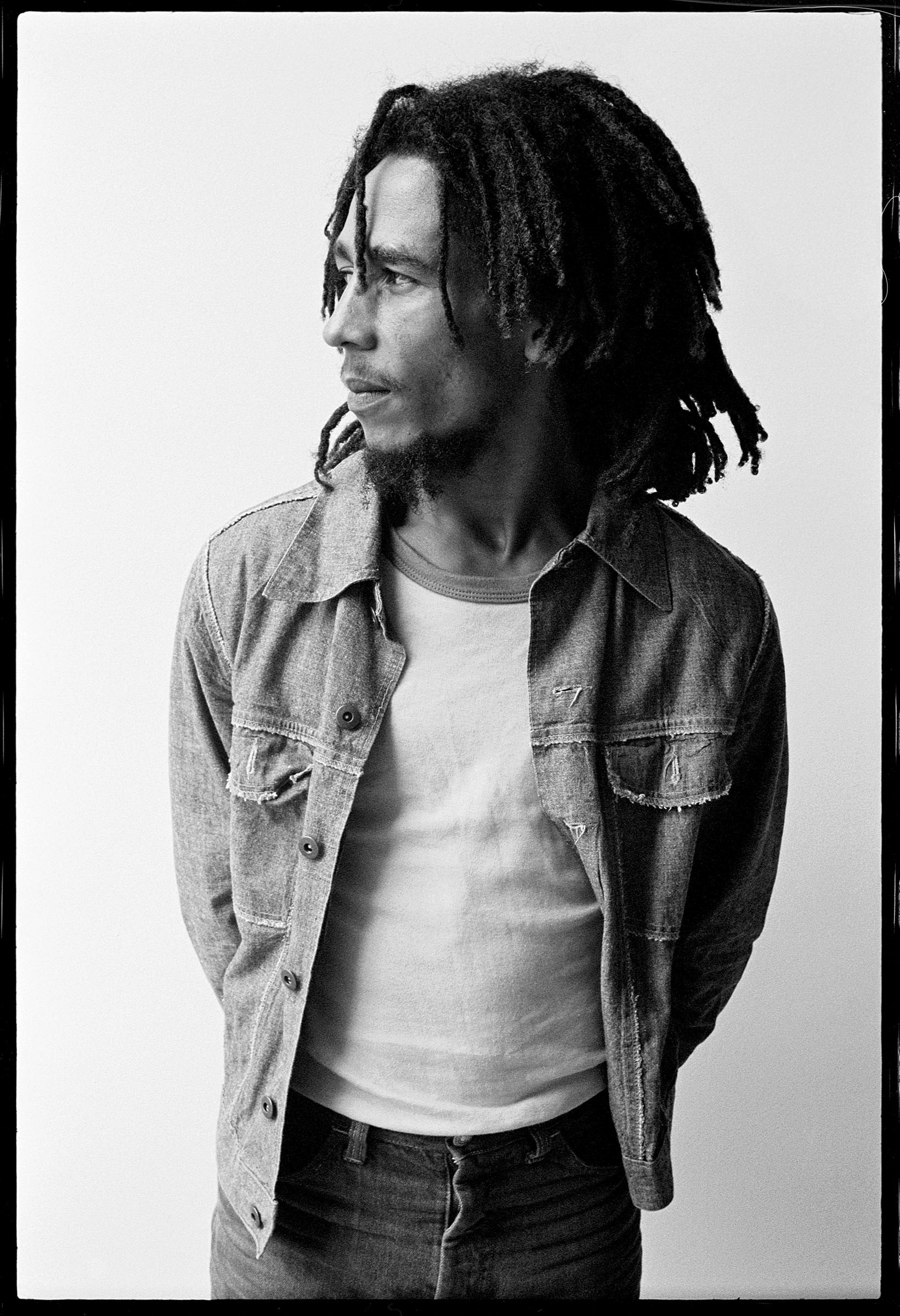 The shoot with Bob was at a hotel in Bayswater, and I can remember going up in the lift and I had almost forgotten which room I was supposed to go into, but you could just smell the dope.

This is at a time when Keith Richards and Mick Jagger were arrested and in Brixton prison for having pot, but here you could smell it from the elevator. Bob opened the door and there was just this blue haze that was three feet lower than the ceiling.

He passed me a joint and even though I wasn't really into it you don't say no to Bob Marley.
A threesome with Mick Jagger
This was my almost threesome with Mick.

The word went out that Jagger had just agreed to do his first movie, called Performance, it was a very arty movie using hand-held cameras. It was all closed set, and it took me weeks and weeks of phone calls before I managed to get in.

I still remember the creaky staircases with lots of production people pushing past, I opened the door one flight up and there is Mick, in bed with two naked women. I walked in and tried to move out of the way, making a bee-line for the corner of the room, but then the sound guy gets up and pushes past me, and the only place to move was the bed.

So I sat on the corner of the bed and turned around to snap a picture, and Mick was glaring at me which you can almost see in the shot. He probably thought I was moving in on his girls! So that's the closest I got to a threesome with Mick.
London Rock: The Unseen Archive
London Rock: The Unseen Archive is a book that Byrne says "should never have happened", made up of prints that survived a fire, a flood and an earthquake.
But after spending four decades in storage, the pictures were showcased in a one-night exhibition in LA five years ago that saw the attendance of over 1,000 people.
Since then Byrne's work has been featured in the 2013 Rock and Roll Hall of Fame induction ceremony, exhibited at the South by Southwest music festival, and accepted into the National Portrait Gallery in London. 
Byrne said:
When I worked as a dispatch rider for the Keystone Press Agency, I used to hang out quite a lot with the darkroom guys and I got to develop my first photograph when I was 16. That is really quite something when you see that image appear in a dish. It's one of those magical little moments that you never forget.
After that first photograph, Byrne started taking pictures at the gigs he regularly attended and after sending some to NME and Melody Maker found himself published:
I used to sneak back into Keystone to develop my pictures there. It got to a point where I started thinking of going freelance, but I didn't have the chance to make that decision. I fell asleep while developing my pictures one time and the morning guy came into Keystone and found me. So I got fired! I went straight to NME and became freelance at 16.
Despite the plethora of musicians Byrne had photographed the relationship he had with the majority of them maintained a professional distance.
I had a lot of fun meeting people, photographing them and travelling with them but I never had an aspirations to be their friends. Some of the bands I did get to know quite closely, but only the lesser ones – Tremeloes and Move, I also did a lot of stuff with The Hollies and The Who.

I bought my first Nikon from their bass player, John Entwistle who also asked me to photograph his wedding. So of course there were definitely moments when you really did just click, but for the most part I had no real desire for the relationship to go any further.
Byrne found himself in an unbelievably enviable position, describing his schedule as "the Who on Thursday, the Rolling Stones on Saturday, Led Zeppelin on Monday".
Yet he acknowledges how lucky such a position was, and how difficult it is being a photographer in the modern music industry.
When I see some of the pictures that are out now, the photography is great but it's kind of overloaded to me. When I was taking pictures the dominant media was newspapers and print, there was no internet. What's going on now is that people just need volume, they need it to be constantly new, different, fresh and so many celebrities have contracts that take away photographer's copyrights, so there's a limitation on artistic freedom. It's now incredibly difficult to do what I was doing.
However, as music started to shift away from rock and roll and into punk, Byrne found his interest waning.
I walked away from the music business way back. The music changed and I had an urge to shoot movie stars anyway so for me it was just time to move on.
After moving to LA Byrne didn't pay much mind to the reels of film he had from his time in London, focusing instead on his burgeoning career in Hollywood.
However, after he was convinced to show his pictures to the public, he was overwhelmed by the positive response:
That first exhibition really did change my life. I was stunned, speechless to walk into this gallery because even I hadn't seen these pictures. I'd seen about five of them printed large, the rest I would have printed myself 8×10.

I never did an art quality print. So when I walked into this exhibition I was blown away because the detail was something I had never actually seen. A lot of the pictures when I saw them displayed, I couldn't believe that I had been there. I was a bit emotional and then getting swarmed by all these people just convinced me that we needed to get this material out there. It brings back memories for so many.

I'm hoping this book really has some of the impact that the gallery shows have. That's my dream, if we can touch people in the same way. I get more joy out of these images than some of the Hollywood icon ones. Music is so emotional to a lot of people, when I hear a track it gets more response out of me than watching a movie. I hear something and I remember when it came out and what I was doing.

I think music has that pull that other media doesn't, it's a stronger attraction for me. It definitely plays a powerful trick on the memory.