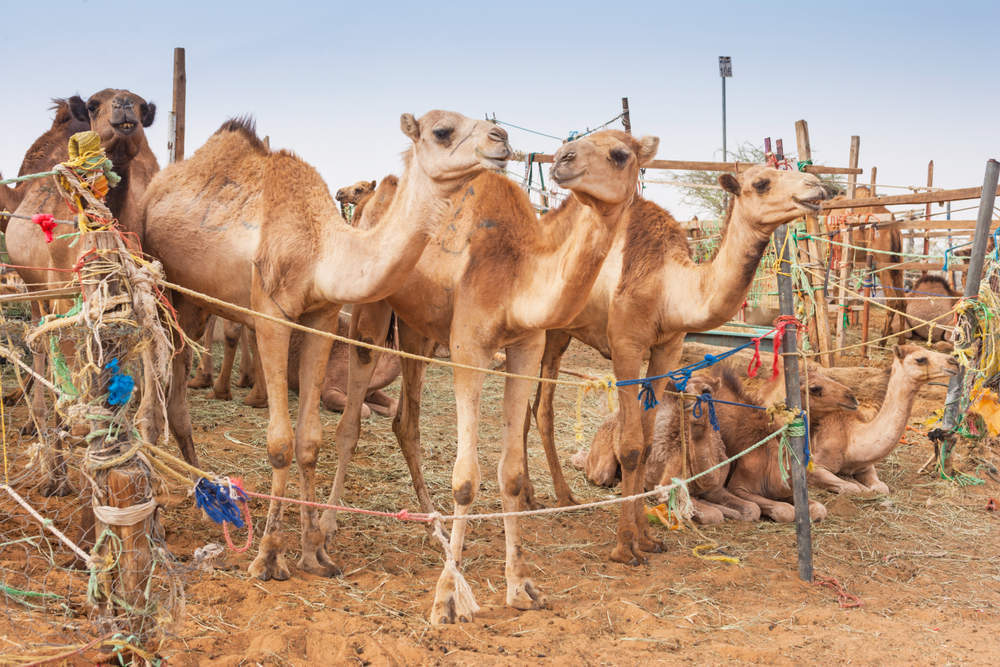 Saudi Arabia has unveiled plans to launch a nationwide camel database by micro-chipping every camel in the Kingdom.
The new measures have been introduced after camels were linked to a recent deadly outbreak of so-called Middle East respiratory syndrome — also known as camel flu — which has been reported in humans.
Grain-sized chips containing 15 digit tracking numbers will be implanted in camels as part of a mandatory system to control animal diseases and keep track of owners, the Ministry of Environment, Water and Agriculture of Saudi Arabia said.
The latest measures come after an outbreak of Middle East respiratory syndrome cases in March infected seven people, resulting in two deaths.
The virus, with symptoms ranging from a common cold to severe respiratory syndrome, also killed four people in Saudi Arabia between August and September last year, after nine people contracted the virus, five of whom reported to have drank camel milk.
Camels are an important facet of life on the Arabian peninsula, where camel races and show pageants display the pedigree of the animals who are bought and sold for millions of dollars at auctions.
In January a competitor in a camel show was disqualified from for cosmetically enhancing their animal's lips, cheeks, heads and knees.
Middle East respiratory syndrome has killed more than 400 expats and Saudis in the Kingdom since it was first identified in 2012.
Meanwhile, Israel passed the first draft of its so-called camel law to micro-chip and track camels in February, in an effort to curb accidents caused by free-roaming camels owned by Bedouins.