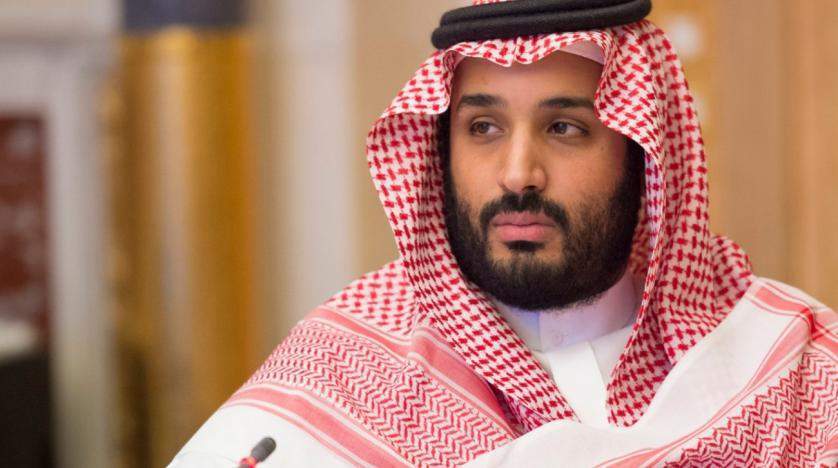 Saudi Crown Prince Mohammed bin Salman has arrived in London for a three day visit to pitch his Vision 2030 to UK companies and boost defence and economic cooperation with London.
The trip comes as Saudi Arabia is embroiled in a controversial war with Yemen, it works to reform its traditional Islamic society, and it embarks on its so-called Saudi Vison 2030 to reduce its reliance on oil.
Here is a comprehensive round-up of the reforming Saudi Crown Prince Mohammed bin Salman's London agenda.
Wednesday
Mohammed bin Salman will meet with UK Prime Minister Theresa May this morning.
The visit of HRH Prince Mohammed bin Salman ushers in a new era in our bilateral relations focused on a partnership that delivers wide-ranging benefits for both our countries. #CrownPrinceVisit

— Foreign, Commonwealth & Development Office (@FCDOGovUK) March 6, 2018
She is expected to raise concerns over the humanitarian situation resulting from a Saudi-led war in neighbouring Yemen, her spokesperson said.
May's spokesman said:
You can expect them to discuss Yemen, and the prime minister to raise deep concerns at the humanitarian situation. She will also reiterate how seriously we take allegations of violations against international humanitarian law.
Downing Street also hopes to capitalise on the Kingdom's Vision 2030 economic diversification program, designed to steer the country's oil-rich economy away from reliance on oil revenues.
The two leaders will kick-off of a dialogue dubbed the UK-Saudi Strategic Partnership Council aimed at promoting investment in Saudi Arabia's reform programme and strengthening cooperation in education and culture.
Speaking of the partnership, May's spokesperson told reporters:
It will usher in a new era of bilateral relations, focused on a partnership that delivers wide-ranging benefits for both of us,"  according to Reuters.
Later today bin Salman will have lunch with the Queen at Buckingham palace.
The Kingdom's Crown Prince is also set to have dinner at Clarence House with Prince of Wales, Prince Charles and the Duke of Cambridge, Prince William.
Thursday
The prince will spend the day at the UK Prime Minister's rural retreat Chequers and have a private dinner with May.
Friday
On Friday, the 32 year-old Saudi Prince is scheduled to meet Gavin Williamson, the defence secretary, and attend a meeting of the UK national security council to strengthen cooperation and deepen understanding of joint security issues.
During his visit the Prince is also due to have private meetings with the heads of MI5 and MI6.
Other meetings
Bin Salman is also expected to meet with investors and executives as the country plans the stock market listing of state-owned Saudi Aramco.
The Kingdom will host what may be the biggest initial public offering in history when shares are offered in Saudi Aramco, the world's largest oil company. However, details of the listing have been hard to come by, with London, New York, and Hong Kong trying to tempt the Saudi's to choose their market to host the company.
During the visit, the crown prince will also seek trade deals with British defence group BAE Systems and European weapons maker MBDA, while he is also expected to meet with officials from the CIty of London Cooperation.
The prince's first tour as crown prince also includes stops in Cairo and New York, to meet Egyptian President Abdel Fattah el-Sisi and US President Donald Trump.
Background
The Crown Prince's arrival to the UK has been met by human rights protests as well as anti-war and weapons campaigners Stop the War Coalition and Campaign Against Arms Trade, with a major rally planned for today.
Protesters say that Saudi Arabia's human rights record and its war in Yemen means the country should not be welcome in the UK.
The campaigners also hope to pressure the UK to amend its policy of licensing £4.6 billion of weapons sales to Saudi Arabia since the outbreak of the 2015 war in Yemen.
The UK is also courting trading partners in a new post-Brexit era, which in the case of the Kingdom will transform a relationship historically focused on defence.
Since the Crown Prince ascended to the throne in June 2017, replacing his ailing cousin, Mohammed bin Nayef, he has embarked on an ambitious program of modernisation, to bring the Kingdom into the modern world and prime the economy for investment.
He conducted a sweeping anti-corruption crackdown in January, incarcerating more than 50 businessmen and princes in the RItz Carlton in the capital Riyadh, and raising $107 billion for their release.