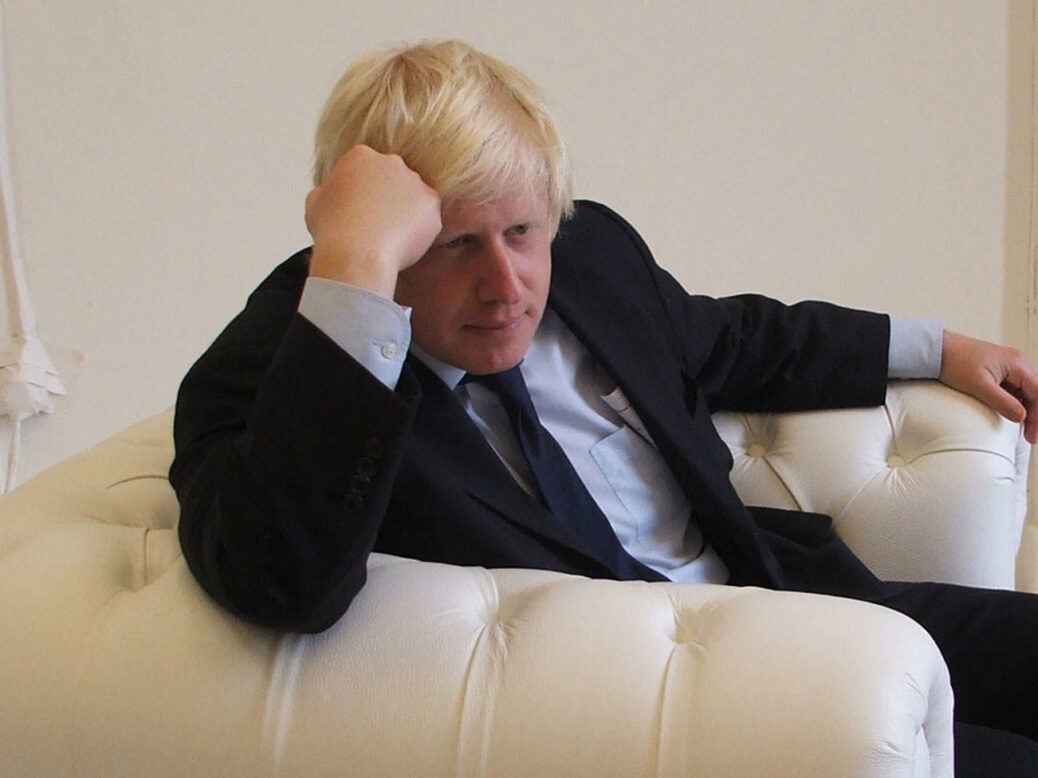 Boris Johnson's resignation speech in the UK House of Commons today saw him plead with MPs and Prime Minister Theresa May to "fix" the UK's plans for Brexit.
Drawing comparisons between the Chequers agreement earlier this month and the initial Brexit plans presented by Theresa May at Lancaster House in January 2017, Johnson highlighted how there has been a shift towards a "Brexit in name only".
"It is not too late to save Brexit. We have time in these negotiations, we can change it again. The problem is not that we failed to make the case for a free trade agreement of the kind spelt out in Lancaster House: we haven't even tried," he said.
"We must try now because we will not get another chance to get it right."
The Lancaster House Brexit
Boris characterised the government's earlier Brexit vision in glowing terms, saying that it characterised the country as eager to "not just to do a bold, ambitious and comprehensive free trade with the EU out of the customs union, out of the single market, but also to do new free trade deals around the world".
"I thought it was the right vision then and I think so today. But in the eighteen months that have followed, it is though a fog of self-doubt has descended," he continued.
"Even though our friends and partners liked the Lancaster House vision, it was what they were expecting from an ambitious partner, what they understood; even though the commentators liked it and the markets liked it, the pound soared, we never actually turned that vision into a negotiating position in Brussels, and we never made it into a negotiating offer.
"Instead we dithered and we burned through our negotiating capital, we agreed to hand over a £40bn exit fee with no discussion of our future economic relationship, we accepted the jurisdiction of the European Court over key aspects of the withdrawal agreement, and – worst of all – we allowed the question of the Northern Irish border, which had hitherto been assumed on all sides to be readily soluble, to become so politically charged as to dominate the debate."
Johnson expressed particular outrage at how the Northern Irish border issue had been handled, saying that it even "became taboo even to discuss technical fixes" to the issue.
Boris Johnson on the Chequers agreement
Johnson likened the Lancaster House proposal to the recent Chequers agreement, painting the latter as a shadow of the former plans.
"After 18 months of stealthy retreat we have gone from the bright certainties of Lancaster House to the Chequers agreement, and you put them side by side: Lancaster House said laws will once again be made in Westminster. Chequers says ongoing harmonisation with the common EU rulebook," he said.
"Lancaster House said it would be wrong to comply with EU rules and regulations without having a vote on what those rules and regulations are. Chequers now makes us rules takers.
"Lancaster House now said we don't want anything that leaves us half-in, half-out and we don't want to hold onto bits of membership as we leave. Chequers says we will remain in lockstep on goods, and agrifoods and much more besides, with disputes ultimately adjudicated by the European Court of Justice."
He stressed in particular the restrictions on making laws that he said the agreement placed, as well as the problems it created for potential trade.
"Far from making laws in Westminister, there are large sectors where ministers will have no power to initiate, innovate or even deviate," he said.
"After decades in which UK ministers have gone to Brussels and expostulated against costly EU regulation, we are now claiming that we must accept every jot and tittle for our economic health with no say of our own, and no way of protecting our businesses and entrepreneurs from rules now and in the future that may not be in their interest.
"The result of accepting the EU's rulebooks and of our proposals for a fantastical Heath Robinson customs arrangement is that we have much less scope to do free trade deals."