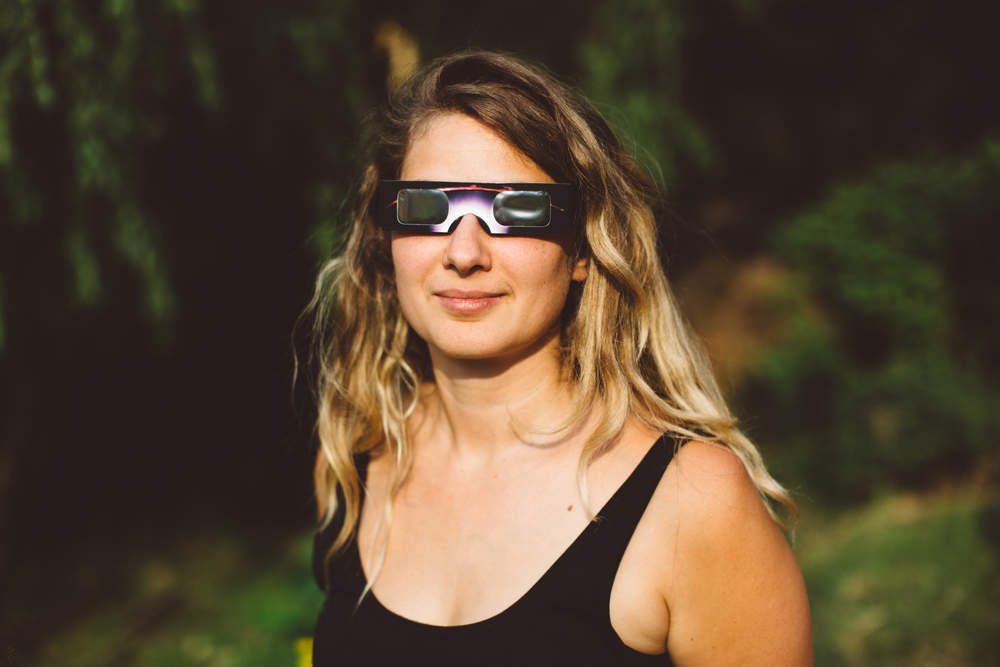 If you're in North America at the moment, chances are you'll have heard about the solar eclipse.
The whole country is going wild for the astronomical phenomenon and with good reason. The last time a solar eclipse was visible right the way across the US was 99 years ago.
However, if you're blind or have partial-sight you might feel a little sad that you'll be missing out on this incredible wonder of nature.
You might feel a little chilly as the moon blocks out the sun for a few minutes, but that might be it.
Don't worry though. A team of researchers from the Georgia Institute of Technology have created an original composition to designed represent the eclipse using sound.
The composition covers various aspects of the eclipse.
The higher tones represent the moon while the low tones stand in for the sun. The composition also features birdsong and the sound of animals to represent the creatures that come out/go to sleep as the eclipse brings darkness to an area.
There's also some twinkling sounds designed to evoke the stars which might be visible as the sun disappears behind the moon.
The music will evolve over the course of the day too. An algorithm will add other sounds to composition.
These sounds will represent temperature, cloud cover, and other data points for Atlanta, Georgia and Hopkinsville, Kentucky.
The researchers were inspired to create the composition after observing that the eclipse will be an emotional experience for many. In this way, they say, it's just like listening to evocative music.
You can hear the composition below
Pretty spooky, right?
One of the researchers who created the piece, Bruce Walker had this to say about the creation:
All people need access. Sonification, or turning data into audible cues, is one way to provide it.
The music actually does evoke a natural phenomenon in a weird sort of way.