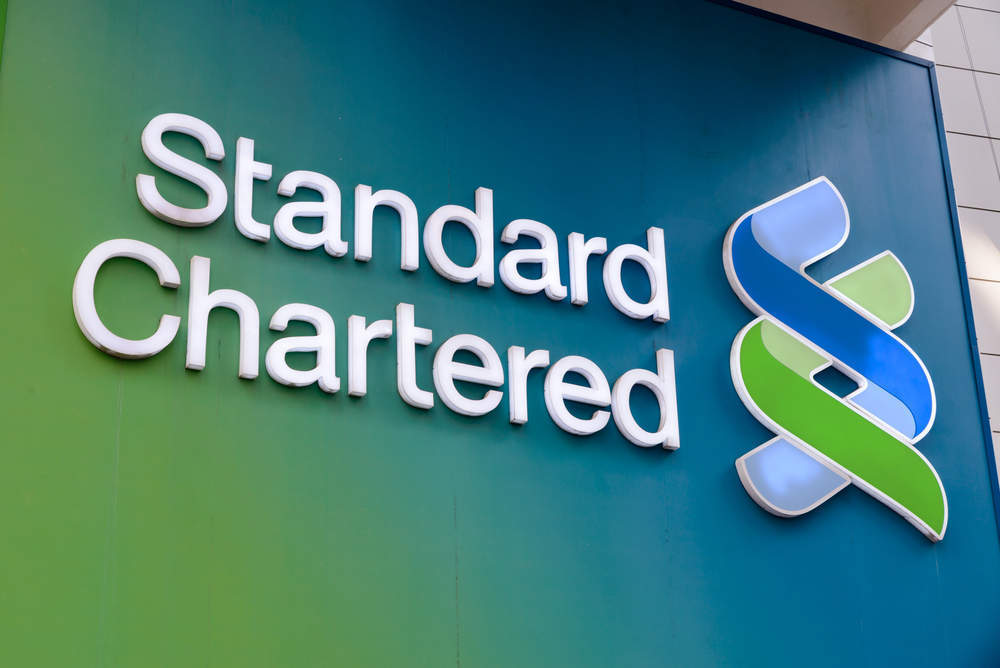 London-based bank Standard Chartered has reported its profits climbed in 2017, allowing the bank to restart dividends at 11 cents per share, after shareholders saw no returns in 2016.
British multi-national bank Standard Chartered saw profits rise 175% from last year, to $3 billion, beating the $2.9 billion, on the back of growing interest rates in emerging markets.
Pretax profits jumped to £1.9 billion from £1.1 billion the year before, when they stopped paying dividends to shareholders.
Shares in the bank added almost 2% at the London open following the announcement.
The bank said its bottom line profit before tax was $2 billion higher thanks to restructuring efforts launched under the bank's group chief executive, Bill Winters, in 2015.
Winters said:
The transformation of the Group continued in 2017 with the significant improvement in underlying profits, a strong capital position and emerging clarity on regulatory capital requirements allowing us to resume paying dividends.
Our CEO Bill Winters: "We significantly improved our financial performance in 2017, and are encouraged by the start to 2018". See full-year results – https://t.co/6niOqUySWL pic.twitter.com/XruQTDYNH4

— Standard Chartered (@StanChart) February 27, 2018
Why it matters:
The bank which operates in Asia, Africa and the Middle East said that following the announcement of results, StanChart's shares on Hong Kong's Hang Seng index climbed  3.3 per cent at $13, marking more than 90% growth since February of 2016.
Return on equity jumped to 3.5% from 0.3%, standing just under half-way towards the group's initial milestone of 8%.
Operating income was also up 3% to $14.3 billion, marking a departure from four years of successive declines.
Income growth from key areas of investment rose 13% while profits from associates and joint ventures rose $185 million following better performances in China and Indonesia, the bank said.
In February, Hamburg-based investment bank Berenberg upgraded Standard Chartered that Standard Chartered "differentiated network" and strong risk focus allows it to profit from superior growth from trade and investment such between emerging economies and China's Belt and Road initiative.