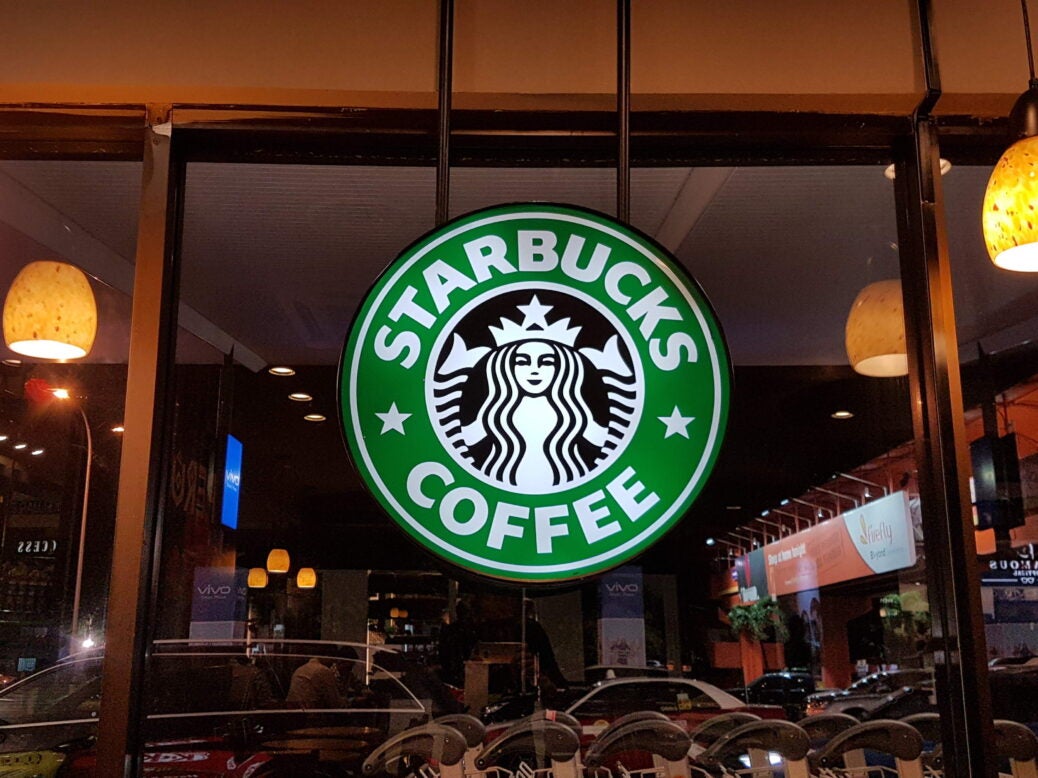 Coffee giant Starbucks often uses novelty and gimmick drinks to try to bump up sales.
The company's latest earnings earlier this month revealed disappointing sales. Starbucks' first-quarter earnings for 2018 showed a smaller revenue increase than analysts had forecast.
The company's store sales have increased by two percent, lower than the growth rate of two percent Wall Street had been looking for. The company drew in $6.07bn rather than the $6.18bn projected. 
Shares of the coffee chain dipped following the announcement.
Part of Starbucks' appeal has always been its introduction of unusual drink flavours — pitched at an Instagram-oriented audience who love the brightest cups and wackiest designs to fill their news feed.
Though Starbucks has focused more on garnering attention than developing recipes, these ventures have a history of working out well for the company.
Verdict takes a look at some of Starbucks' most successful novelty drinks
Blonde Espresso
https://www.instagram.com/p/BeBJE9nhLbO/?hl=en&taken-by=starbucks
The latest new fad in Starbucks' novelty drinks line is the Blonde espresso, debuted on 9 January. It's the first time in 43 years that the company is offering an alternative to its classic espresso.
The slogan Blonde Break Rules is splashed across the cups and store fronts, advertising the new coffee blend for those after a more mellow and gentle flavour (in lieu with the chain's popular Blonde Roast drip coffee.)
Quartz labelled the ad campaign "regressive" in its equating blonde with rule-breakers. For some, this is too close to advertisements of a bygone age that bore the phrase Blondes have more fun.
GlobalData analyst Tom Vierhile told Verdict:
The big challenge for Starbucks is attracting new customers and one way the company is trying to address that challenge is via new product innovation…. Blonde Espresso does that… but product marketing that plays into the traditional stereotypes of blond-haired women… is likely to fall flat in today's hyper-sensitive marketplace.

The #MeToo movement has turned a spotlight to sexual harassment, and it is surprising that Starbucks would choose to wade into this debate given the current political climate. It doesn't seem like that great an idea to revive Mad Men-era social mores and potentially turn off half of your potential target audience in the process.

It wouldn't be surprising to see this campaign blow up in Starbucks' face.
Unicorn Frappuccinos
https://www.instagram.com/p/BTEWcNHjACU/?hl=en&taken-by=starbucks
This colourful concoction was introduced for just a week in April 2017. It did give rise to some tensions, for instance baristas' fury over the drink leaving them covered in its sticky residue.
On a more serious note the company also faced a lawsuit from Brooklyn-based cafe The End, on the grounds that Starbucks had used its Unicorn Latte idea.
Despite these complaints the unicorn inspired drink still saw a boost in the company's revenue, predominantly due to its photogenic nature.
According to UBS research, the drink generated around 180,000 Instagram posts in a single week. Stores reported that over 20 customers came in every day in search of the frappuccino, with the drink selling out before the promotion ended.
According to CBS the drink also saw a boost in the company's stock price, with shares increasing by nine percent increase in 2017.
Pumpkin Spiced Latte
https://www.instagram.com/p/BZ3lao-DR86/?hl=en&taken-by=starbucks
One of Starbucks' most successful drinks, the Pumpkin Spiced Latte was launched in 2003 and the company says it's their "most popular seasonal drink of all time."
According to Forbes the drink was sold over 200 million times between 2003 and 2013, and added around $100m to the company's revenue in 2015.
The drink (known to die-hard fans as simply PSL) has its own Twitter account with over 100,000 followers.
Christmas Red Cups
https://www.instagram.com/p/BbZryaqBt1T/?hl=en&taken-by=starbucks
Starbucks have been putting out their festive red cups over the Christmas season since 1997.
Despite their popularity they courted their share of controversy in 2015. The cups- plain red rather than the usual festive images of snowflakes and reindeer- were deemed by some to be a "war on Christmas."
Yet even this could not damage the chain's sales. The Guardian reported its December quarter rising 12 percent to $5.37 bn, while global store sales rose eight percent.
The host of festive drinks offered over the season include the Gingerbread, Toffee Nut or Eggnog Latte, as well as a Fudge Hot Chocolate and the Instagrammable Christmas Tree Frappuccino.