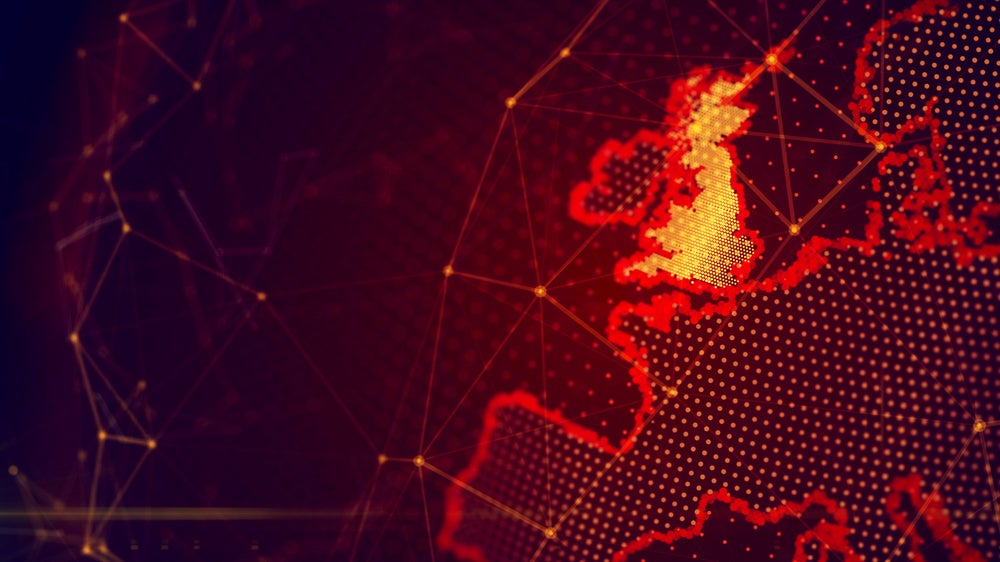 After 18 months of intense negotiations, the United Kingdom and European Union struck up a Brexit deal which outlines the future relationship between the two parties following March's deadline. Yet, following a number of high-profile resignations and conflicting warnings about the Brexit Withdrawal Agreement, the uncertainty surrounding Brexit goes on.
"The Brexit rollercoaster continues and is clearly intensifying. Yet despite all of its coverage, business leaders are still no further forward in having the required data and guidelines that surround the deal or the decisions that will guide business choices," said Susan Bowen, President of IT services provider Cogeco Peer1.
For the UK's tech industry, the agreement seems to have raised more questions than it has answered.
With Brexit threatening tech companies with difficulty to attract workers, costly wage increases, intense regulation and more, Verdict spoke to a number of tech experts to get their take on the Brexit Withdrawal Agreement and what it means for the industry.
Access to talent
The Brexit Withdrawal Agreement states that current freedom of movement rules, which allow EU citizens to freely live and work across Europe, will continue to apply during the transition period.
However, once this period comes to an end in 2021, the UK will be free to set its own rules of immigration.
With 'taking back control' of its borders a key part of the Vote Leave campaign, it seems unlikely that the UK will continue to take part in the EU's free movement after the transition period.
This poses a huge threat to UK technology companies and their reliance on foreign talent. A recent report by Tech Nation found that non-UK workers make up around 13% of the UK tech workforce.
Simon Hember, Group Business Development Director at Acumin, a cyber security recruitment company, points to chip manufacturer ARM as an example of the UK's reliance on tech workers from the EU.
"EU talent is vital for the UK's tech sector," Hember told Verdict. "Chip manufacturer ARM is a fine example; employing over 200 non-UK EU citizens in its HQ, it relies on the mobility of highly talented professionals to supplement its workforce."
"Many organisations, including ARM are in this position because the UK simply does not have the home-grown talent needed to thrive."
And, according to many, this shortage will only get worse following the end of the transition period outlined in the Brexit withdrawal agreement.
Gary Neal, Chief Operating Officer of advertising technology Smartology, told Verdict:
"The ending of free movement will have a significant impact,

"About half of our company come from either Europe or other countries (including Hungary, Poland, Germany, Ireland, Greece, Austria), so the Withdrawal Bill suggesting that Freedom of Movement will come to an end, the impact on our talent pool and being able to find the right people is huge."
Nick Evans, Chairman of digital agency Extra Mile Communications, shares Neal's sentiment. He believes that a more diverse workforce provides access to different experiences that are vital to innovation in creative industries.
"The technology industry relies on innovation, driven by ideas which in themselves come from broad experiences of many contexts," Evans said. "The creative process does not work when you erect barriers around it."

"As the UK pulls up the drawbridge on Europe, it can only work against our creative industries in terms of access to a pool of talent and ideas."
Continued innovation
London remains a hugely attractive location for startups. The city is home to more than 20% of all European startups valued at more than $1bn, according to recent research.
However, a business is only as good as the people that it employs. Should Brexit lead to a lack of talent in the UK will ultimately cost UK-based businesses quality and, subsequently, investment.
"For the tech industry, it remains a huge concern that the UK may lose its position as Europe's leading hub for technology talent post-Brexit," Robbie Clutton, Senior Director at Pivotal Labs, said.
Yet, Clutton says, Brexit doesn't have to be the disaster that many are predicted for the UK tech scene.
In an industry focused on innovation, those that survive will be the ones that continue to innovate.
"Companies can choose to either shape or be shaped by these circumstances," Clutton said. "What is abundantly clear, is that organisations must chart a course for innovation, with software development and new technologies both key ingredients for UK prosperity post-Brexit."
"In order to succeed, this will require people, process, technology, and a culture that fosters agility, experimentation and solving problems for the user."
Defining unskilled workers
Going against the grain, Mark Robinson, Chief Marketing Officer of Kimble Applications, believes that a skills shortage is unlikely, even if EU citizens are subject to the same rules as non-EU citizens are currently.
"There is a lot of concern evident out there, but there perhaps doesn't need to be," Robinson said. "Having grown extensively in the U.S. over the last few years, and sent people from our London office to work over there with a visa, you realise that if you have a skills need and it is foreign talent that will fill that need, you can get a visa.
However, according to Gary McIndoe, a solicitor and managing director at specialist business immigration law firm, Latitude Law, who regularly lends his expertise to UK tech startups, this ease could become significantly more difficult as competition for foreign workers increases after Brexit.
McIndoe told Verdict:
"The government has already indicated that EU workers will not be given any preferential treatment when it comes to visas,

"What this means in practice is that tech employers, like employers across every other sector, will lose access the vast pool of EU talent currently available without the friction of bureaucracy.

"There may also be be a negative knock-on effect on organisations that source from other countries renowned for technical expertise such as India and the USA. As more businesses compete for points-based migrant workers as they cast their recruitment net wider, visas will become harder to secure."
While Brexit may make the hiring process more difficult for employers, Tom Strange, CEO and founder of artificial intelligence startup Constellation.AI, doesn't believe that Britain's EU exit will make it any less attractive to those looking for jobs in the tech industry.
"The skills-based immigration approach sets foundations for Britain to attract the world's top talent," Strange said. "So we are left with no doubt that London, in particular, will remain at attractive global destination for jobs in deep technology."
Yet, uncertainty and Brexit go hand in hand. The UK is doing something that has never been done before, and there is very little way of predicting what will happen once the March deadline comes, or the transition period ends. The technology industry is in the same position as any other.
Ultimately, whether UK tech suffers from a skills shortage will rely on its definition of an unskilled worker. Should EU citizens be subject to the same rules as non-EU migrants, most positions with a salary of under £50,000 would be classified as low-skilled, making it difficult for businesses to get visas.
"There are many highly-skilled cyber security workers paid less than £50,000," Hember said.
While Robinson feels that there is unlikely to be much issue at a senior level, he does agree that the UK could struggle to fill junior positions in the tech industry.
"We may need some pragmatism from the government when it comes to visas for less experienced job roles,"
Loss of data
One area that the Brexit Withdrawal Agreement failed to cover was its data adequacy policy, and whether the UK would be given a rating before it officially leaves the EU.
This relates to data transferred to the free flow of data between countries. Countries that are deemed to offer equal protection of personal data are able to transfer EU data outside of the EU without additional safeguards being required.
The UK had hoped to strike an early deal that would see it given the highest adequacy rating, which will ensure the free flow of data to businesses after Brexit. However, this request was turned down by the EU.
As things stand, only non-EU states can begin adequacy proceedings, likely meaning that the UK will have to wait until the March deadline before progress is made.
According to Jason du Preez, CEO of software company Privitar, this could stop data flowing freely between the UK and EU following the Brexit deadline.
"Adequacy proceedings are a lengthy process and can only be initiated with third countries," he said.
"As such, the UK, technically, would not be able to start negotiating an adequacy decision until it left, meaning there would necessarily be a gap (likely of a few years, if past adequacy proceedings are anything to go off of) during which data could not freely flow between the UK and the EU."
Alongside the withdrawal agreement, the EU also released a statement on how they will proceed with adequate proceedings during the withdrawal period, which states that it was "endeavouring to adopt decisions by the end of 2020".
"This is a significant compromise by the EU, allowing the adequacy evaluation to start before the UK leaves the EU in full, thereby avoiding any data transfer gap," Du Preez said.
Regardless of what may or may not be being discussed between Brexit negotiators, businesses need to be prepared for all outcomes.
Stijn Christiaens, Chief Technology Officer of Collibra, told Verdict:
"It is evident from the news that there is an incredibly high level of uncertainty when it comes to Brexit. However – much like when the murmurings of EU GDPR were surfacing – business need to pay attention and prepare themselves as the fallout of Brexit will change the way all companies handle data."
Tariff walls
For a high-skilled sector like technology, access to talent seems to be the biggest concern. Yet, the industry will also have to deal with the other problems that business as a whole is expected to face, such as limited opportunities, disruption to trade, and regulation issues.
While leaving the EU will allow the UK to strike new deals with 'bigger' players, a lack of history with these powers and a lack of understanding of their markets will ultimately hold the UK back, according to Nick Evans, Chairman of digital agency Extra Mile Communications:
"Leaving a trading club such as the EU with access to the markets of 27 countries is frankly insane, from a business owner's point of view. We are effectively cutting ourselves off by placing tariff walls in the way of free movement of goods and limiting the opportunity for services with an international capability.

"The argument that there are plenty of much bigger markets out there, other than Europe, is spurious – we have no history with them, no trade agreements in place, few genuine opportunities as yet to be able to put these in place and little understanding of the cultural and commercial context in countries with which we do not already trade."
With the UK intent on pursuing a "frankly insane" exit from the EU, other countries will be waiting to take its place as a leading business hub.
"Brexit will reduce the opportunities for our young people to experience work in other cultures, will reduce the pool of labour available to boost the UK's workforce and will scare off huge revenue generating companies that currently have their base in the UK, using it as a foothold in Europe," Evans said.
"Our loss of those companies will be other countries' gain."