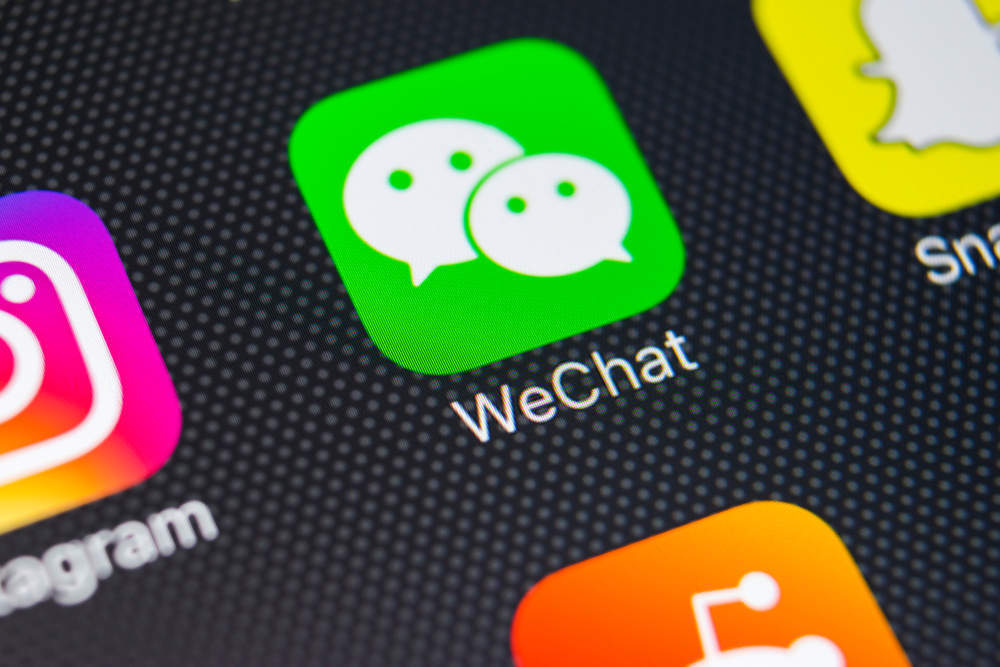 The Tencent share price has risen sharply this morning in Hong Kong after the Chinese technology giant revealed record first quarter net profit of 23.29 billion yuan ($3.7 billion), up 61% year-on-year.
Revenue was up 48% on the same period last year at 73.53 billion yuan ($11.5 billion).
The Tencent share price added around 5% ahead of the market close in Hong Kong after coming under pressure in the run up to the release. Shares in Tencent are down around 17% from record highs in January of this year.
Monthly active user accounts — a closely watched metric for many fast-growing tech giants —  for Tencent's instant messaging service QQ were down 6.4% year-on-year, while combined social media apps Weixin and WeChat users rose 11% to 1.04 billion.
This is first time WeChat's monthly active users have passed the psychological one billion mark.
WeChat, similar to Facebook's WhatsApp but with integrated payments, games and other services, is China's biggest social network. WhatsApp has around 1.5 billion monthly users.
Tencent's empire spans advertising and gaming, as well as social media.
The company's gaming business boosted Tencent's revenues over the quarter with smartphone games revenue up 68% year-on-year to 21.7 billion yuan, thanks to titles such as Honour of Kings.
Tencent said that there was "double digit growth" in terms of daily active users for the game.
Ma Huateng, chairman and CEO of Tencent, said,
In the first quarter of 2018, we launched the popular tactical tournament mobile games and enhanced the capabilities of widely-used services such as our Weixin Mini Programs, deepening engagement across our social, games and media platforms.

We drove adoption of our infrastructure services, seeing notable progress in areas such as mobile payment, cloud services, online financial services, and smart retail.
Online advertising revenue was up 55% year-on-year, boosted by video ads.
Meanwhile, Tencent revenue from other businesses, including its cloud services, grew by 111% year-on-year.