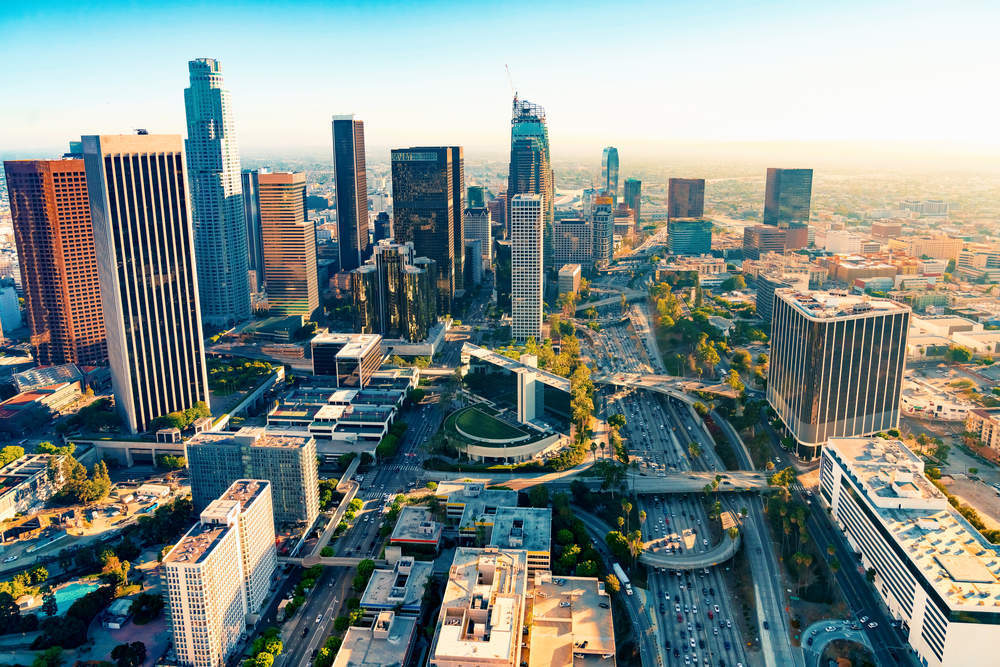 E3 2018 will be the biggest event on the calendar for video game fans and journalists this year. The conference schedule is already packed with announcements of new and exciting games. But if you're going all the way there for E3, you might be looking for other things to do in LA.
No doubt the attendees at this year's show are going to find themselves weary after long, busy days on the show floor.
Given that the conference takes place in downtown Los Angeles, it's not like there's a shortage of places for attendees to eat, drink, and be merry after a hard day of gaming.
With that in mind, here's a short guide to some of the best things to do in LA (aside from gaming) this E3.
The main events
Location: Los Angeles Convention Center, 1201 South Figueroa Street, Los Angeles, California 90015
While all of the major conferences are to be held over the weekend or early on Monday and Tuesday, E3 officially lasts from 12 June to 14 June.
The opening times are a little different for media pass holders and gamer pass holders, so don't be caught out.
| | | |
| --- | --- | --- |
|   | Media Pass Holders | Gamer Pass Holders |
| Tuesday 12 June | 11am-7pm | 2pm-7pm |
| Wednesday 13 June | 9am-7pm | 12pm-7pm |
| Thursday 14 June | 9am-6pm | 9am-6pm |
Side events
In addition to the main conferences and demos on the show floor, there are a few other E3 events worth noting.
E3 Coliseum
This is a special sideshow to E3 with various celebrities in attendance. There's a broad focus on gaming, as one might expect, but it will include other topics. For example, the showrunners of Westworld for a discussion titled 'Revenge of the NPC: Video Gaming's Influence on Westworld'. Elsewhere Jack Black and Elijah Wood will be a part of the Coliseum show.
In addition, E3 Coliseum will include various behind-the-scenes and close-up looks at games revealed at the conference and on the show floor. There'll also be more general talks about the video game industry.
Full listings for the event are available here.
Things to do in LA
Restaurants
Outside the conference, there are plenty of incredible places to eat and drink in the location area. Here are just a few of the best places near the LA Convention Centre to pick up a bite to eat after a hard day of reporting on the latest developments from the conference.
https://www.instagram.com/p/BjGqnmNHy28/?taken-at=1598098
Location: 7675 Beverly Boulevard, Los Angeles, CA 90036
A sophisticated and stylish Italian restaurant that's not too pricey. It's rare to find anywhere that does Italian-American cuisine in a way that feels authentic to both cultures, but Della Terra manages it with panache. The "ancient, secret recipe" with which they make their pizza is nothing if not a success. You won't find quality pizza like this anywhere this side of Rome.
https://www.instagram.com/p/Bjk448rHDpt/?taken-at=851421293
Location: 222 S Hope Street, Next to The Broad museum, Los Angeles, CA 90012
Those who are in the mood for a restaurant that's a bit upmarket and more glamorous than the standard fare will find a lot to like about Otium. The stylish surroundings and modern, distinctive dishes will make this one a real favourite for the arty crowd. The brunches served here are legendary.
https://www.instagram.com/p/Bh7x2Y9H82F/?taken-at=223822
Location: The Ritz-Carlton, 24th Floor, 900 W. Olympic Boulevard., Los Angeles, CA 90015
Those with a craving for Chinese food will love Wolfgang Puck's spectacular take on the cuisine. Dishes are bright, colourful, and evocative. Hosted on an upper floor of the Ritz Carlton hotel, this restaurant offers some incredible views of Los Angeles. It is quite expensive, so cash-strapped journalists covering E3 may wish to consider that. Still, as an I'm-in-LA-so-what-the-hell blowout, it's perfect for Chinese lovers.
https://www.instagram.com/p/BeOZsHoBugk/?taken-by=roccospizzala
Location: 6335 Wilshire Boulevard, Los Angeles, CA 90048
For a decidedly more American take on pizza than Della Terra, there's Rocco's Pizza. This place provides simple, unfussy, tasty fare. All pizzas consist of hand-tossed homemade dough, created fresh daily. Pasta dishes are also bold and flavoursome.
https://www.instagram.com/p/BhudhXshEyh/?taken-by=tomgeorgela
Location: 707 S Grand Avenue, Los Angeles, CA 90017
The perfect place for a business meeting, Tom George has a stunningly dapper, modern decor that's instantly iconic. The restaurant's main feature is the huge bar which is stocked with pretty much every drink you could imagine. The food is top quality stuff, but simple at heart and doesn't bother with pretentious frills. It's the ideal place to eat when you want a swanky environment but don't fancy paying top tier prices.
https://www.instagram.com/p/BiX6L8hhnQ8/?taken-by=sevenbarlounge
Location: 555 W 7th Street, corner of 7th St and Grand Ave., Los Angeles, CA 90014
This one could definitely have fit in the 'bars' section as, let's be honest, it really is a bar. Still, the food is noted among LA locals for being a cut above general bar snacks so it is going in the restaurant section. If you want something quick, easy, and incredibly tasty, Seven Bar Lounge is a good bet. Just remember, it is definitely a bar.
Bars
https://www.instagram.com/p/Bjk2UH7HS2V/?taken-at=212924258
Location: 929 S Broadway, Los Angeles, CA 90015
An open secret for LA locals, the Upstairs Bar at the Ace Hotel is the ultimate rooftop bar. From here you'll get gorgeous views of the twinkling lights of LA with a top-notch drink in your hand. There's even a pool for ultimate Californian looks. The bar often hosts book launches, DJs, and local singers, so who knows who you might run into?
https://www.instagram.com/p/BdlxNFEF_53/?taken-by=thevarnishbar
Location: 118 E 6th Street, Los Angeles, CA 90014
Everyone loves a speakeasy bar and The Varnish is one of the most interesting and eye-catching out there. It's a classic cocktail bar which prides itself on being "dark and moody". Plenty of speakeasies go way too hard on that theme, but The Varnish finds a nice balance between its speakeasy roots and its status as a modern 21st century bar. The mixologists in The Varnish are famed around LA for the mastery of their craft.
https://www.instagram.com/p/BiU1l_9jVEQ/?taken-at=300136
Location: 336 S Hill Street, Los Angeles, CA 90013
Technically La Cita is a Latin dance bar but more often than not it's filled with young people there for its renowned club nights and DJ sets. If you're in the mood for a bit of dancing and lively action, this is one of the most fun places in LA.
https://www.instagram.com/p/BitqsKnhD6k/?taken-at=77842
Location: 108 W 2nd Street #101, Los Angeles, CA 90012
Another speakeasy and a decidedly more thematic one at that. The Edison was built on the site of the first private power plant in Downtown LA. Taking a trip here is like stepping back in time right into Los Angeles' past. The visual appeal of The Edison is second to none, and the drinks are known for being top quality fare. The Edison is worth visiting for the architecture alone, and, trust us, that's saying something.
https://www.instagram.com/p/BjqJ8ugAAE6/?taken-at=2204409
Location: 515 W 7th Street #200, Los Angeles, CA 90014
While plenty of the bars on this list are speakeasies, or themed bars, or references to LA's tumultuous past, Seven Grand is a straight-up modern bar. That's not meant as a criticism. Seven Grand does exactly what you'd expect a modern bar to be able to do. It doesn't need to rely on a theme or some fancy architecture to bring in visitors. The focus here is really on the drinks and they are absolutely top quality. It's a must for whiskey fans, as it boasts of having one of the largest selections of premium whiskeys in the West.
https://www.instagram.com/p/BXHQx0EA5Tc/?taken-by=pacificseasbar
Location: 648 S Broadway, Los Angeles, CA 90014
Great drinks? Check. Tiki bar? Check. Seamlessly cool Californian quintessence? Check. The Pacific Seas has it all. The gorgeous hidden bar is an absolute sight to behold, and the drinks themselves aren't half bad either. The place has a reputation as being one of LA's most decadent, delectable nightlife spots, and judging by the photos, it doesn't seem like that reputation is too far from the truth.