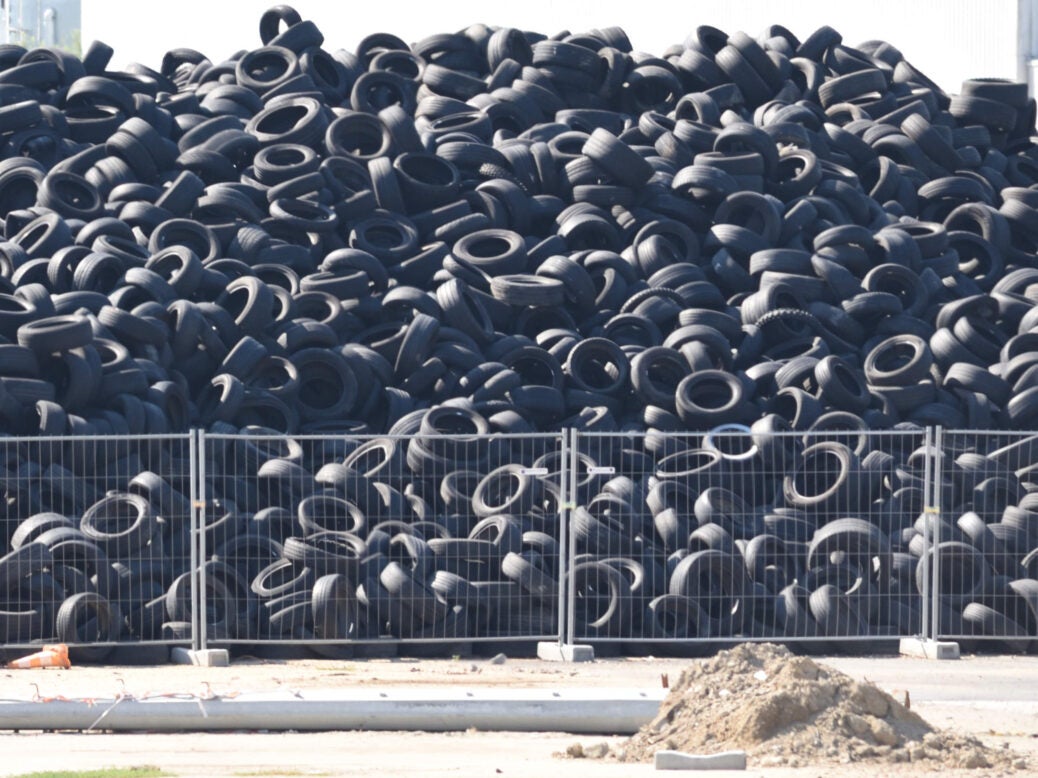 Producing large amounts of carbon dioxide and toxic fumes when burnt, tires are a little-known source of pollution.
Every year, 1.5 billion tires are dumped or incinerated, releasing massive amounts of CO2 into the atmosphere.
Using its "Tire to Carbon Black" technology, Dutch company Black Bear has developed a unique carbonisation process to combat the problem of tire pollution by transforming used tires into recovered Carbon Black (rCB).
Carbon black is a material produced by the incomplete combustion of heavy petroleum products. It is used in many different products including tires, rubber goods, inks and coatings. However, as it is traditionally produced by burning oil, high levels of pollution are produced when it is burned or disposed of.
However, Black Bear has developed a way of recycling tires by extracting carbon black, meaning it can be used to produce other products.
Taking on tire pollution
The company has opened a prototype plant in Nederweert in The Netherlands, part of a joint venture with tire recycling company Kargro, which is capable of processing more than 1 million waste tires annually, producing 5,000 tonnes of Carbon Black, 5,000 tonnes of bio-fuel, 3,000 tonnes of steel and one megawatt hour of green electricity.
The company plans to roll out more than 1,000 plants all over the world, in cooperation with local partners. This would have a huge environmental impact in lowering the levels of tire pollution, resulting in CO2 emission reductions equivalent to the planting of more than 1 billion trees, and potentially reducing the world's annual oil consumption by more than 215 million barrels.
The long-term goal of the company is to upcycle all waste tires into valuable products. To date, it has raised €11m to start the worldwide roll-out of the technology.
The largest Dutch banking corporation, ING Group, two Netherlands-based investment firms, 5square and Social Impact Ventures, as well as the conglomerate SCG from Thailand have become stakeholders in the company and contributed to the funding round.
Director of corporate investments at ING Netherlands Mark Weustink said:
"It is remarkable that Black Bear is capable of making old tires into a very high-value product that can replace a polluting raw material. During the process, they also generate energy, which means the production process is highly energy-efficient. With its pioneering circular model, Black Bear creates durable change, and it has already won some large clients such as AkzoNobel."