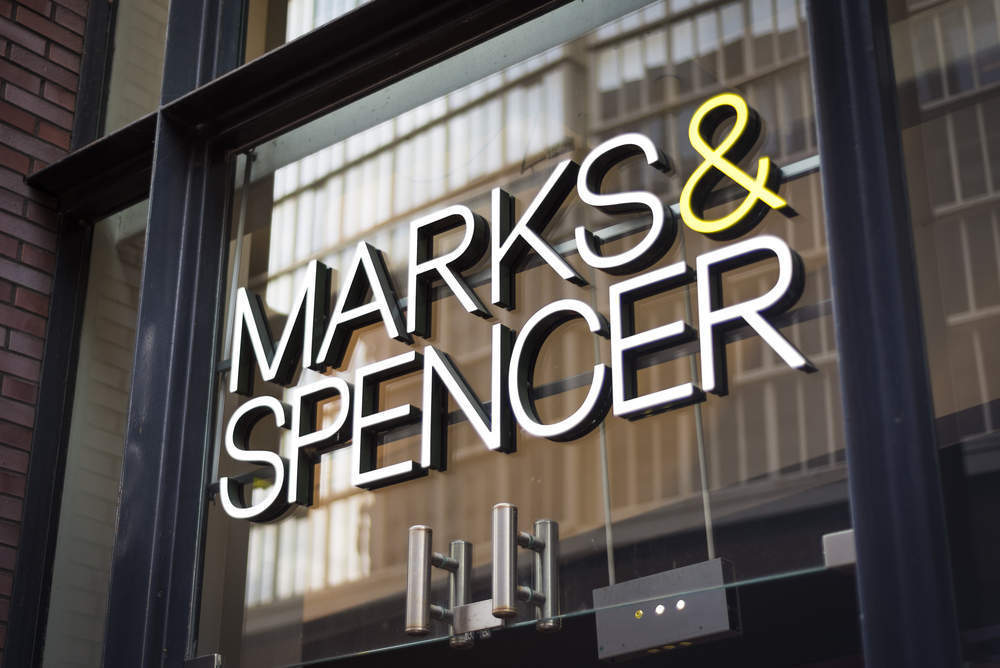 Marks & Spencer — a British high street fixture for more than 100 years and FTSE 100 constituent since its founding in 1984 — has admitted it must evolve or die.
Part of that evolution is fixing its digital store front and speeding up its website to better compete with the likes of online retailers Amazon, Asos, and Boohoo.
Marks & Spencer CEO Steve Rowe, alongside the company's better-than-expected full year results, said:
Although our online sales are growing, our online capability is behind the best of our competitors and our website is too slow.

Our fulfilment centre at Castle Donington has struggled to cope with peak demand and some of our systems are dated. In both businesses we need to revitalise our ranges and reassert our reputation for value for money.
Earlier this week M&S revealed it will close more than 100 stores by 2022, up from a previous target of 60.
Shares in Marks & Spencer have fallen 26% over the last 12 months and the company is in danger of being demoted to the FTSE 250 at the next index review next week.
On last night's prices there are four companies in the mid-cap index had a market value greater than M&S's £4.74 billion.
M&S today reported a 5.4% fall in full-year profit, its second straight year-on-year decline, which it blamed on weakening food profit margin.
The retailer posted a pretax profit before one off items of £580.9 million ($778.6 million) in the year to March 31 — ahead of analysts' average forecast of £573 million.
After taking account of adjusted items of £514.1 million, including £321.1 million of charges relating to store closures, pretax profit was £66.8 million, a 62.1% fall.
Rowe said:
There are a number of structural issues to address and we are taking steps towards fixing these. The new organisation will largely be in place by July and the team is now tackling transforming our culture to make M&S a faster, lower cost, more commercial, more digital business.

This is vital as we start to leverage the strength of the M&S brand and values across a family of businesses to deliver sustainable, profitable growth in three to five years.
Same-store sales in the food business, previously the star performer in the group, were down 0.3% for the full year, and the gross margin fell by more than expected.
Sales fell 1.9% in its clothing and home departments.