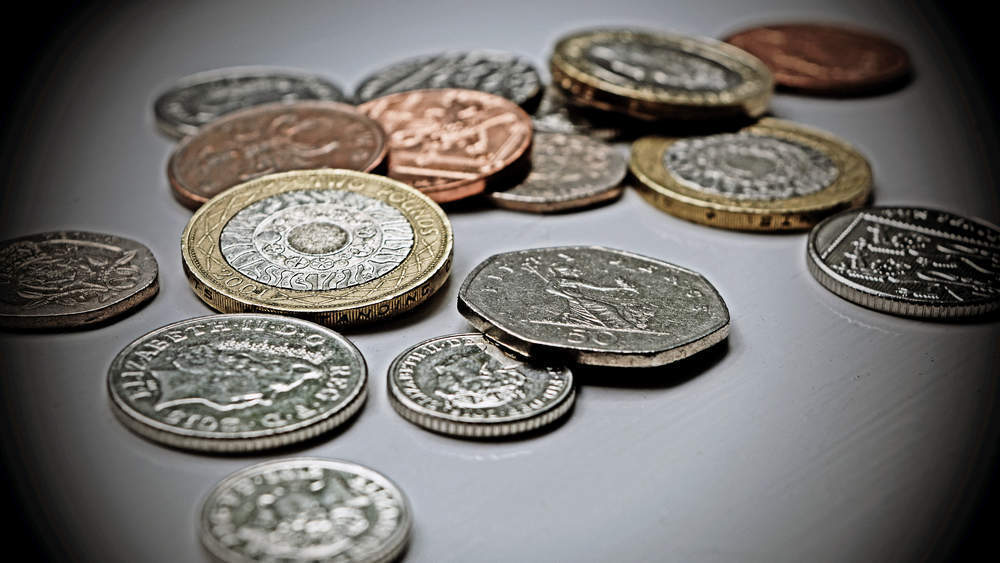 Britain's annual inflation rate climbed to 2.9 per cent in May – the highest level since June 2013 — and catching economists off guard.
The British economy has slowed in recent months but prices are now rising much faster than the Bank of England's two percent target.
Inflation was forecast to come in at 2.7 per cent, according to analysts polled by Bloomberg
The consumer prices index went up from 2.7 percent in April and has been steadily increasing since the Brexit vote a year ago.
The shock referendum decision — in June 2016 — triggered a sharp drop in the value of the pound and pushed up the cost of goods imported from abroad.
Inflation was stubbornly low before the referendum, coming in at just 0.3 percent in May 2016.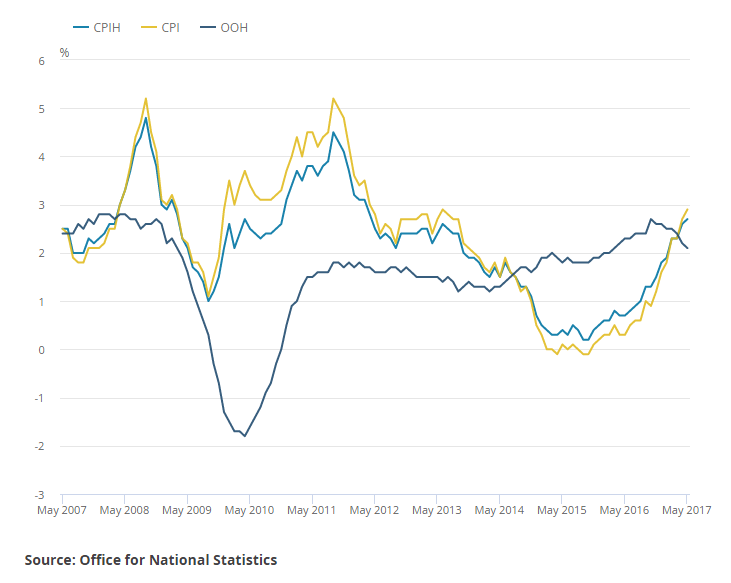 The Office for National Statistics said one of the main reasons for the rise was the cost of foreign package holidays for British tourists. Transport costs fell back in May after surging in April, while food and clothing prices inched up.
The pound see-sawed hitting a day's high of $1.2717 before retreating to $1.2695 in the minutes that followed the announcement.
Sterling steadied around $1.27.
Philip Shaw, an economist at Investec, said inflation was likely to rise further.
Our view is that inflation will rise steadily to a little above three percent by the summer. However, should sterling resume an upward trend and energy prices slip further in US dollar terms, there is a chance that inflation remains below the three percent level.
The Bank of England's (BoE) monetary policy committee (MPC) comes together tomorrow for a two-day meeting to decide its latest monetary policy stance, with investors likely to scrutinise Thursday's minutes for the Bank's view on the shock general election result last week.
Despite the fresh leap in inflation, economists to do not expect the BoE to become more hawkish in containing price pressures.
The hung parliament outcome, which is likely to lead to a minority government as the UK heads into its Brexit talks, is expected to keep record low interest rates unchanged.
James Knightley at ING said:
We don't expect a BoE rate hike until there is much greater clarity on the outlook.
Ranko Berich, head of market analysis at Monex Europe said:
Today's inflation figures are a spanner in the works for the Bank of England, the government (or soon to be), and most of all, consumers.
Suren Thiru, head of economics at the British Chambers of Commerce (BCC), said:
The continued increase in factory gate prices suggests consumer price growth is likely to maintain its current upward trend for some time to come. Significantly, if the current political uncertainty persists, this is likely to increase the downward pressure on sterling's value, pushing inflation even higher over the next year. It is also imperative that the MPC provides monetary stability during this period of political instability by continuing to 'look through' the expected increases in inflation and keep interest rates on hold.