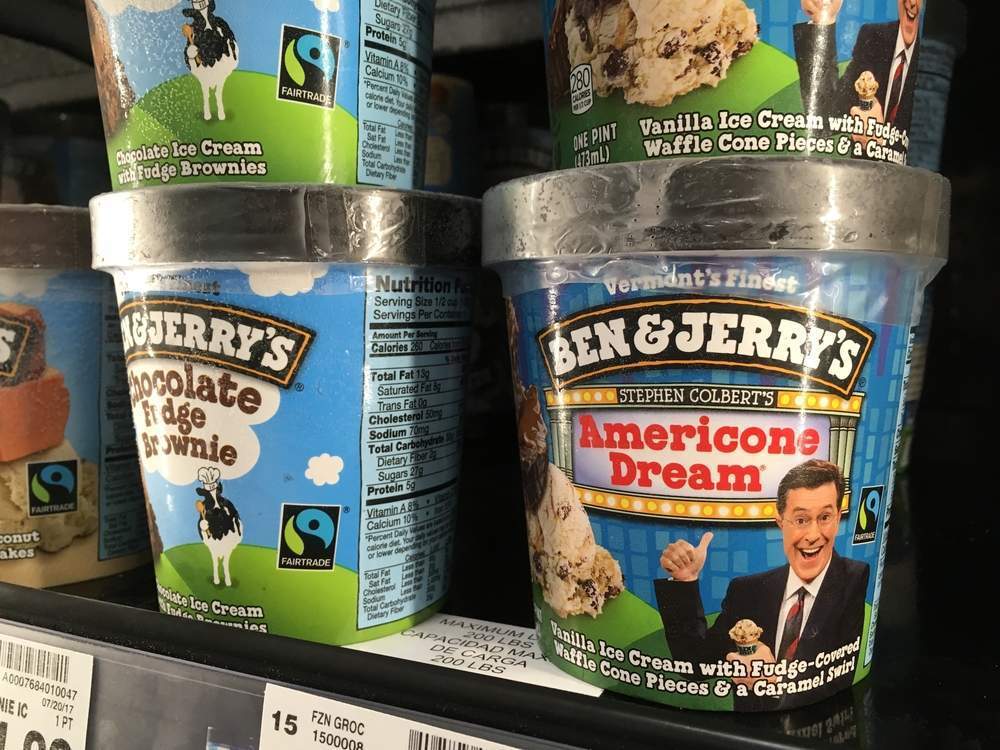 Do Unilever shareholders have reason to be confident that the consumer goods giant made the right decision when it called off a £143bn takeover from Kraft Heinz earlier this year?
Verdict takes a look at both sides of the debate.
Yes, investors should be optimistic
In the wake of the dropped Kraft Heinz bid, shares in Unliever have shot up by 32 percent in the year to date.
Paul Polman, Unilever's chief executive, said after the failed takeover deal that Kraft Heinz had "fundamentally undervalued" his company.
The deal had been "shortlived and opportunistic," but "it did raise expectations," he added.
Under pressure to improve profitability and appease shareholders, the Anglo-Dutch firm unveiled a series of changes to its existing business model including the sale of its margarine unit and the launch of a €5bn share buyback scheme.
Unilever also promised to review its dual legal structure and merge its foods and refreshments operations.
The maker of Dove soap, Ben & Jerry's ice cream and Hellmann's mayonnaise said at the time that the plans would increase investors' dividends by 12 percent and cut costs across the board.
Overall, the company said it expected to achieve annual cost savings of €4bn to €6bn and boost profit margins from last year's 16 per cent to 20 percent by 2020.
Changes are already underway.
Last week, Unilever launched the €450m buyback of its Dutch preference shares in an attempt to simplify its capital structure
Meanwhile, today is the deadline for the first round of bids for Unilever's spreads business, which analysts value at €6bn-€7bn. It has already sold off the spreads unit in South Africa.
Despite describing Unilever's performance this quarter as "weak," analysts at Liberum said that the company has made some good progress since launching the strategic review of its operations:
Since the Kraft-Heinz bid, shares have rallied…In our view, the risk/reward outlook for the shares is now more balanced.
Unilever's growth has been particularly strong in emerging markets, increasing by 6.3 per cent, according to the company's third-quarter results released today.
"We are starting to see signs of improvement in some of our biggest emerging markets including India and China," said Polman.
Underlying sales — not including mergers and acquisition activity — increased 2.6 percent on the same quarter last year to €13.2bn.
The company stood by its full-year forecast for sales growth of 3 to 5 percent.
No, investors should be worried
Over half — 53 percent of Unilever shareholders — wanted Unilever to engage in talks with Kraft Heinz before rejecting the takeover bid, according to a Bernstein poll published in March.
One large shareholder told the Financial Times:
There's a big gap between Unilever's existing cost programme and what the Kraft plan would have been. So we need to see some pretty compelling targets about what they can achieve; anything less and the market will put pressure back on Unilever.
However, Unilever's subsequent review of its operations also fell short of expectations for some shareholders, who were hoping for more radical changes including a demerger of the company's food and personal care businesses.
Underlying sales in the third quarter of this year increased 2.6 percent to £13.2bn, slower than the 3 percent growth seen in the first half of the year.
They were also below consensus expectations of 3.9 percent growth.
The company blamed bad weather in Europe, hurricanes in the US and earthquakes in Mexico for its poor sales performance.
"Growth in the third quarter was adversely affected by poorer weather in Europe compared with last year and natural disasters in the Americas," Polman said on Thursday.
Hurricanes resulted in about a week's worth of lost sales in Texas and Florida, Unilever's biggest US markets, according to the company's chief financial officer Graeme Pitkethly
"Our competitiveness has dropped off a little," he admitted.
Darren Shirley, an analyst at Shore Capital, said Unilever's shares are likely to suffer in light of the company's latest sales results.
We see little in today's update to take the shares on from current levels, indeed we anticipate the share will come under pressure today.
Unilever's shares were down 3.1% in early trade when markets opened this morning, making it the biggest loser on the FTSE 100.