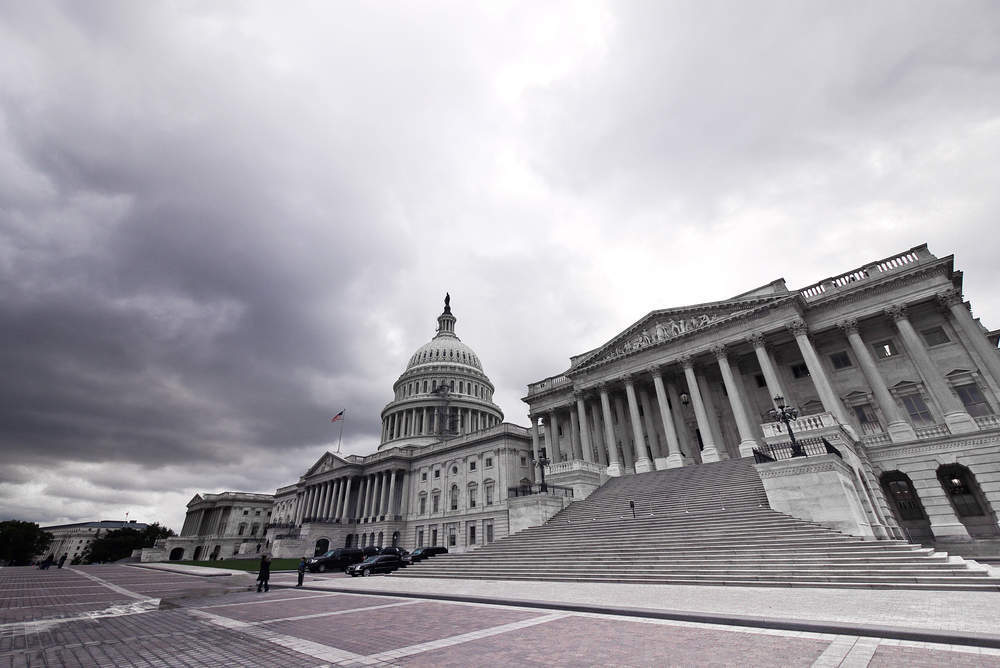 Despite a stopgap bill to prevent a halt in funding to US federal agencies passing the House of Representatives yesterday it still needs to get through the US Senate today.
If the bill fails to pass the Senate it would mean the first US federal shutdown in more than four years. There was a similar deadline in December but US lawmakers managed to pass a resolution on 21 December to keep the federal government funded for another month.
Republicans and Democrats have failed to pass a long-term funding bill because of a battle over how to protect the so-called Dreamers — young people brought to the US illegally as children.
US president Donald Trump yesterday appeared to undermine an approach that the White House had earlier endorsed, saying a proposed short term solution was not what he wanted.
https://twitter.com/realDonaldTrump/status/953984671674662912
Federal funding runs out at tonight at midnight. If there is no spending plan in place by then, the federal government will begin to shut down non-essential operations.
https://twitter.com/realDonaldTrump/status/954136290768846850
What happens during a US government shutdown
A shutdown doesn't mean every federally funded agency, program and service will grind to a halt — just the ones that are considered non-essential. The US Postal Service will, for example, continue to run.
As will Social Security, air traffic control and the Transportation Security Administration — though some of their employees will be furloughed.
Non-essential agencies that pay out small business loans and those that process passport requests are halted and any national parks, zoos or museums will be closed.
When this happens those who work in these departments are placed on so-called furlough — meaning those that are told to stay home get paid retroactively after a funding agreement is reached in Washington.
These shutdowns also typically affect the Bureau of Alcohol, Tobacco, Firearms and Explosives, meaning if you wanted a gun permit, you'll have to wait until the shutdown is over.
Interestingly the US capitol Washington DC is worst affected by federal funding shutdowns as the city's budget comes from Congress. That means rubbish collectors will be placed on furlough.