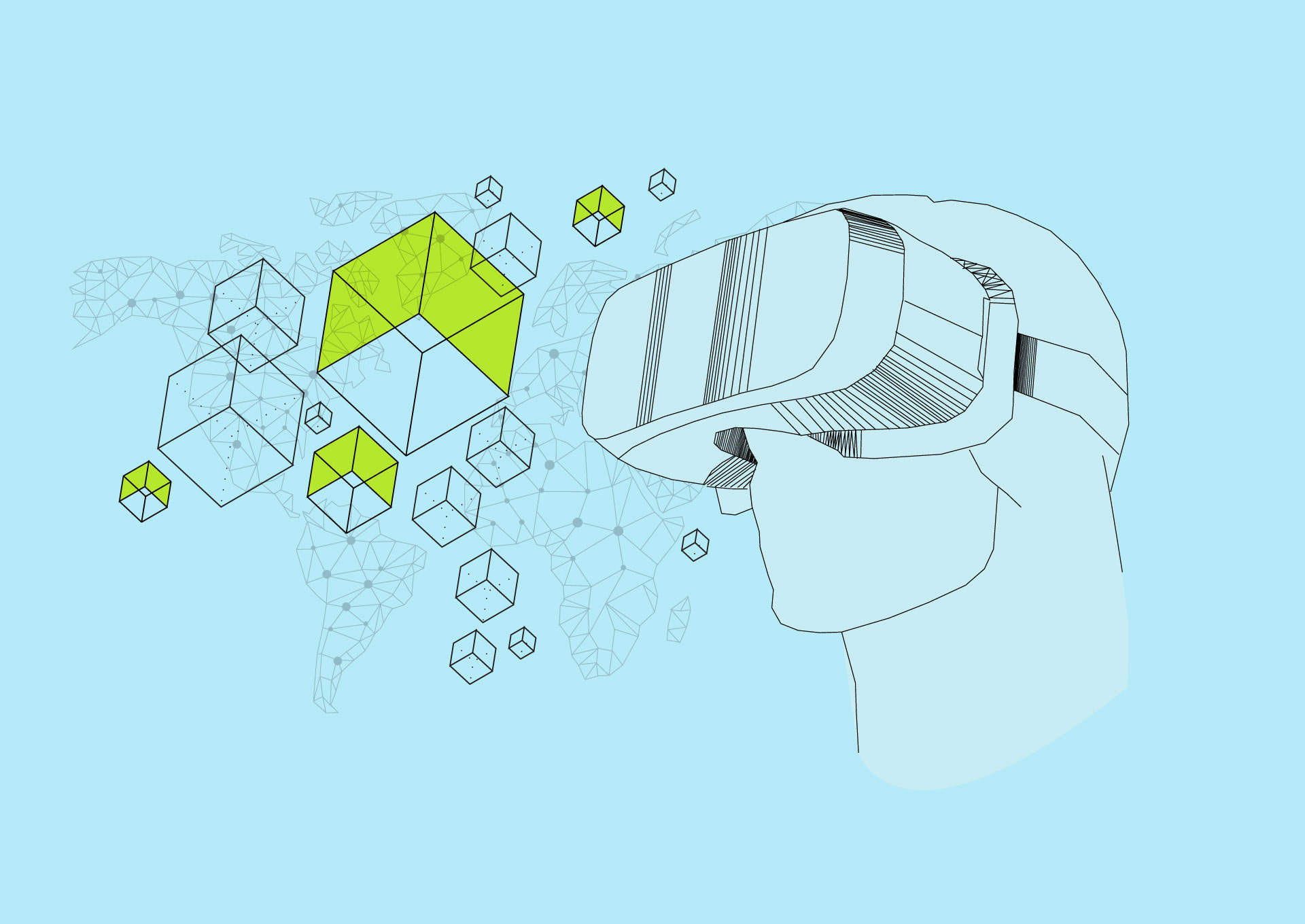 Standing on the edge of a balcony, rescuing a cat from a tree, or performing tasks on the tenth storey of a building. All of these seem near-impossible challenges for anyone with a fear of heights. However, through the use of virtual reality (VR), this becomes a possibility.
Once associated solely with video games and entertainment, VR is now being embraced by a range of professions, including psychology. From phobias to post-traumatic stress disorder (PTSD) VR therapy can be used to create powerful simulations, an effective tool for treating an understanding a range of disorders.
With one in four people in the world affected by mental or neurological disorders, and mental health services under increasing pressure to meet demand, could virtual reality be a way of delivering therapy to those who need it most?
How is VR therapy used?
The primary application of VR for the treatment of mental health conditions is exposure therapy. Scenarios that would otherwise be dangerous, such as exposure to heights or a warzone can be represented virtually, meaning that scenarios are authentic enough to trigger a mental response, but in an environment where the patient is safe and the stimuli can be carefully controlled.
One of the earlier pioneers of VR therapy was Professor Albert 'Skip' Rizzo, whose project Bravemind used the technology to assess and treat PTSD in military personnel returning from conflict. Using VR headsets, patients were exposed to the source of their disorder through virtual environments representative of traumatic experiences such as military bases or bomb explosions.
Fred Galstaun, founder and Chief Experience Officer of Sensiks, a sensory reality platform developer, explains why this approach can be more effective than conventional exposure therapy:
How well do you
really

know your competitors?

Access the most comprehensive Company Profiles on the market, powered by GlobalData. Save hours of research. Gain competitive edge.
Company Profile – free sample
Thank you!
Your download email will arrive shortly
Not ready to buy yet? Download a free sample
We are confident about the unique quality of our Company Profiles. However, we want you to make the most beneficial decision for your business, so we offer a free sample that you can download by submitting the below form
By GlobalData
"Current therapy only activates part of the brain so it is difficult to get back into your emotion. With VR you can fully experience the emotion again."
Since then, numerous programmes have been developed around the world, treating a wide range of psychological conditions. There are programmes to help treat anxiety, in which patients are transported to a crowded train carriage, and programmes, such as an initiative by Newcastle University called Blue Room, which helps children with autism cope with scenarios such as going shopping or talking to shop assistants.
The technology can enable mental health professionals to gain a better understanding of even the most complex psychological disorders, with researchers currently trialling a VR programme that allows schizophrenia patients to talk to an avatar of their hallucinations, a common symptom of the condition.
Does it work?
So far, anecdotal evidence for their efficacy, in conjunction with counselling and cognitive behaviour therapy, has been positive.
As this application of VR is still relatively new, until now no large-scale clinical trials assessing its efficacy have been carried out. However, recent research by the University of Oxford's Department of Psychiatry has provided the first evidence that psychological therapy can be successfully delivered automatically in VR.
The study looked at using VR to treat acrophobia, or a fear of heights. Using a VR programme, users undertook a series of activities while high up on a computer-generated ten-storey office building.
Researchers found that all participants in the VR group showed a reduction in fear of heights, with the average reduction being 68%. Half of the participants in the VR group had a reduction in fear of heights by over three quarters. These results are better than those expected with the best psychological intervention delivered face-to-face with a therapist.
Daniel Freeman, Professor of Clinical Psychology, University of Oxford, consultant clinical psychologist said:
"The results were even better than we had hoped. The clinical benefits shown were better than would be expected from receiving the best face-to-face therapy. Most of the people in the trial had a history of over thirty years of a fear of heights, yet they all responded to the VR treatment."
VR therapy could become commonplace in the future
So far, VR has acted as an aid for therapists, used as a tool alongside other forms of therapy. However, some want to take this one step further. Earlier this year, the NHS began trialling virtual reality (VR) therapy for patients diagnosed with schizophrenia. Participants explore various scenarios accompanied by a VR 'coach'; an AI representation of a therapist that can offer guidance and interaction.
Since 2010 the total number of NHS mental health nurses in England has dropped by 15%, meaning that NHS therapy is in high demand, leading to a shortage of mental health professionals. Although the necessary equipment needed for VR may initially be costly, over time the technology could enable mental health professionals to reach a greater number of patients more efficiently.
Emerging Technology Strategist Jay Latta believes that VR-based therapy can offer a solution to making mental health care more accessible:
"In villages far from core cities medical support is becoming more and more difficult to access…with this technology people can stay where they are and enjoy full care. You could use this for under-developed countries where medical care is not that developed."
Freeman believes that the technology will enable patients to have a greater degree of choice over how mental health treatment is delivered:
"I am a clinical psychologist, who both delivers and develops psychological therapy. But I appreciate that not everyone with a problem wants to see a therapist. It can be off-putting in getting help. There is also no logical reason why seeing a therapist weekly should be the only way to treat mental health problems. Technologies such as VR could prove to be faster, more potent, and much more appealing for many people. Automated VR therapy, after the initial investment in the programming, is also much less costly than face-to-face therapy. Therefore we may have an affordable, powerful, and popular way of getting people the help that they need."
However, those in the field are unanimous in the belief that such therapy should only be carried out when under the supervision of a trained professional. Freeman emphasises that VR is not intended to replace human therapists, but as a tool for them to use:
"The technology of virtual reality is not a remedy in itself. It is a tool that has to be used correctly."
The technology could be 'revolutionary'
How will such technology change in the future? Latta believes that the next few years could see significant developments in this area, driven by technological advances:
"The progress is so volatile. It changes every three months. 5K head mounted display means that the progress is really amazing. Now people are working to make the technology wireless. I would say in the middle of next year we will have far more advanced technology than we do right now. I think in 2 and a half years we will have something that can be used various ways for different therapeutic needs."
Freeman is also convinced that VR therapy will play a major part in the mental health treatment of the future:
"Revolutionary is an overused word; for VR and mental health care, it may actually be justified over the coming years. VR could become the method of choice for psychological treatment: out with the couch, on with the headset."